Hey Sugas!! This week has been straight up cray-cray but I am happy that I am nearing the end of my work week. This weekend my plans include relaxing, chilling, eat junk food and watching tv… in that order! All week I have been adulting while my children lay in bed until noon, I think it's about time I do the same. If you are one who will be spending quality time in the house this weekend, let me know some good netflix or hulu shows, movies or series to binge.
On to the polish…
Today I have the April 2020 FotM and CotM from Femme Fatale Cosmetics. As always, these 2 polishes are only available from the 1st to the 5th, so don't hesitate, shop ASAP!!!
Enjoy!
**All swatches are done using liquid latex base coat, glossy, QDTC and matte topcoat. Swatch photos are taken using artificial lights.**
April COTM
Third Eye
A medium deep blue crelly with teal-blue shifting chameleon flakes and superfine golden holographic glitters.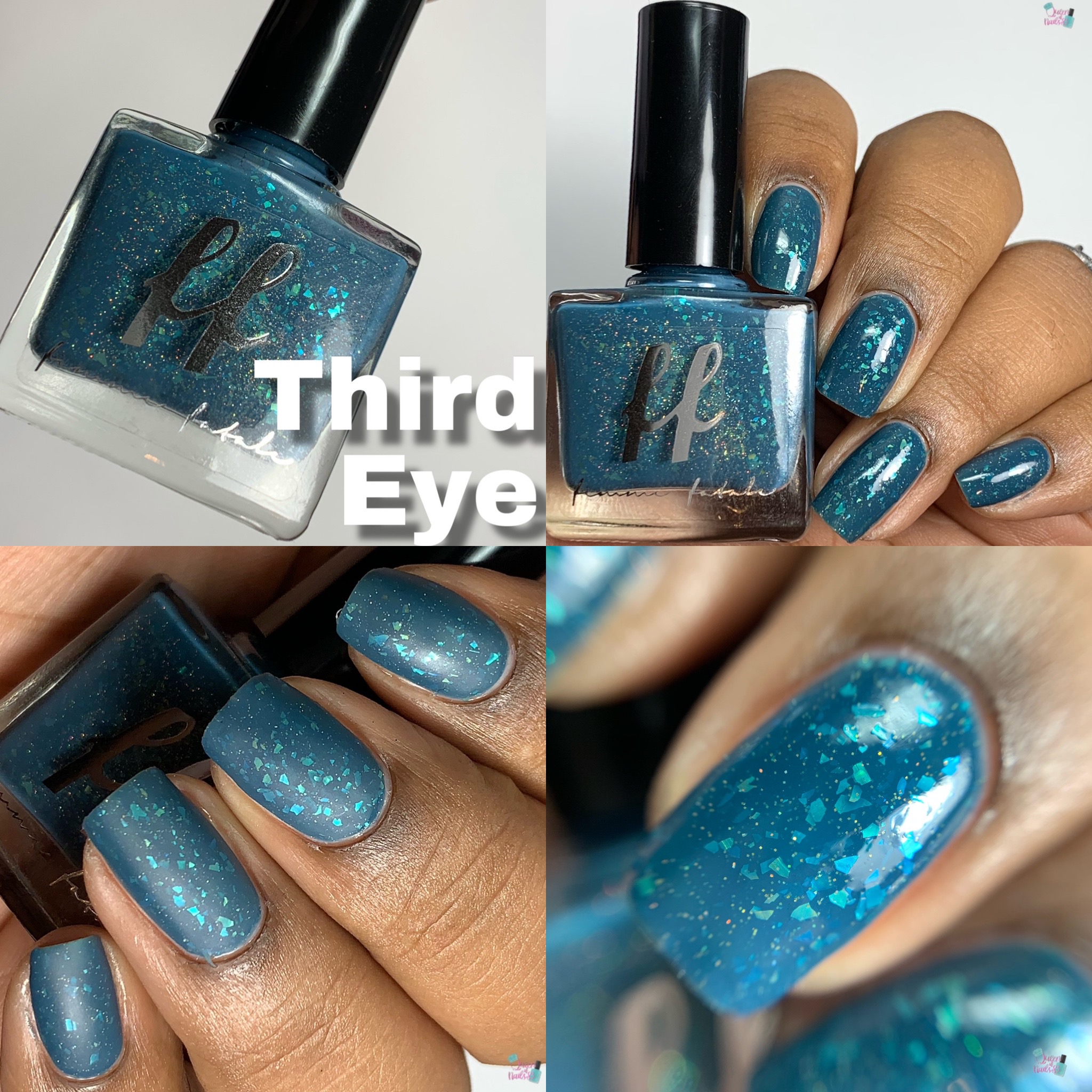 April FOTM
Ghost Glass (T)
A purple (cold) to warm (turquoise) thermal with small pink matte glitters.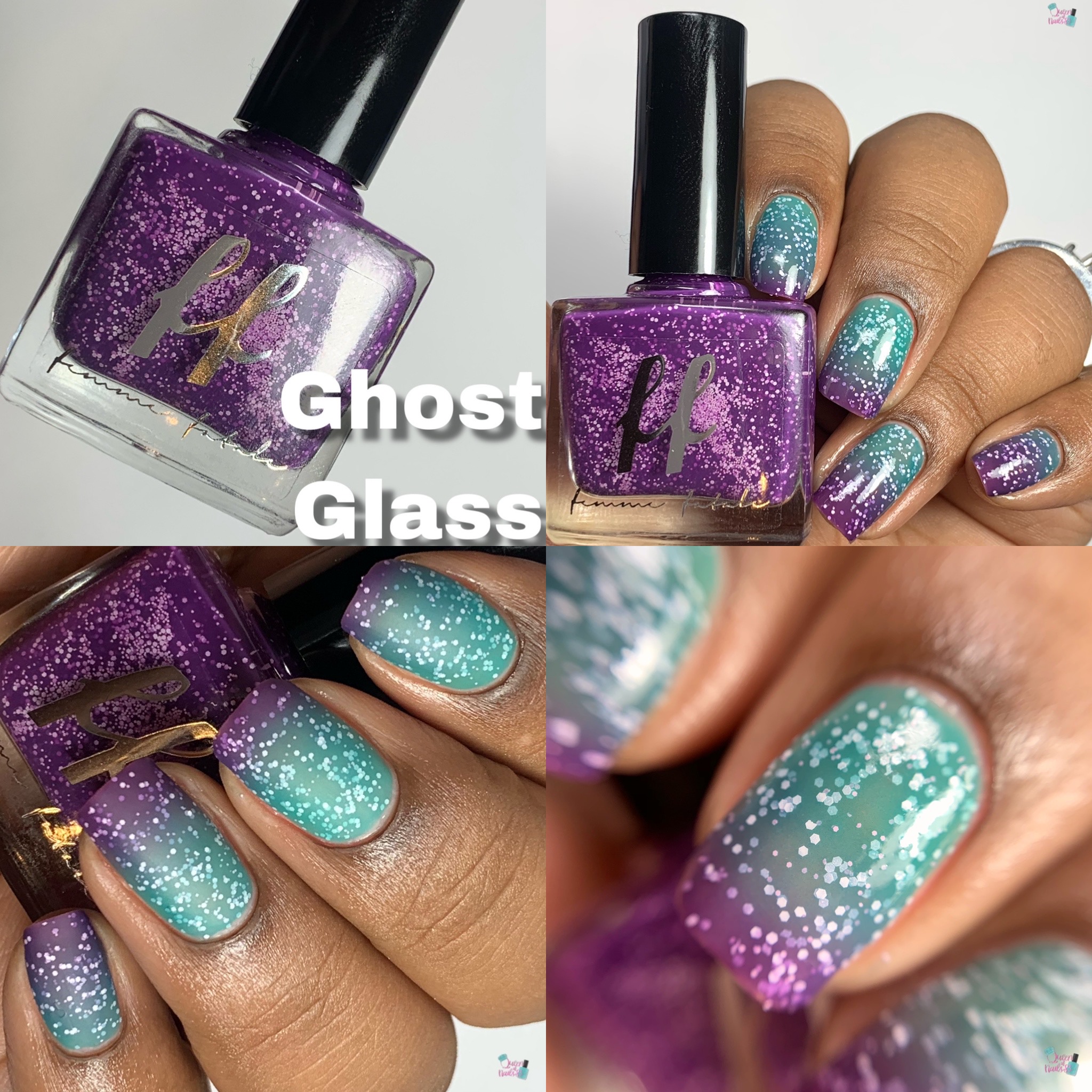 Femme Fatale Cosmetics – April 2020 COTM and FOTM
Opacity: swatch shown in 3 coats.
Price: $14.00/ea AUD
Availability: April 1st-5th
Femme Fatale Cosmetics
*Like, Comment and Subscribe*
Eat, Laugh, Polish, Repeat
Queen of Nails 83
💕