Hey Sugas!!! After the longest January ever, the first day of Spring couldn't come fast enough. Warmer weather, blooming flowers, and no more snow makes me so happy; they're all reasons to celebrate the change of seasons with a beach break. Even though spring break might be on hold, the experience of tropical locations doesn't have to be. KBShimmer Beach Break Collection will take you to the tropics where the water is warm, and the drinks are cool and the best part is you don't have to leave the comforts of your home.  Come and enjoy the dream of sun, sand and vacation! The KBShimmer Beach Break collection launches March 27, 2020.
Enjoy…
**All swatches are done using liquid latex peel off base coat, glossy, QDTC and matte topcoat. Swatch photos are taken using artificial lights.**
Knot Today
A colorful shifting metallic flakes in pink, green, blue and gold floating within a creamy white base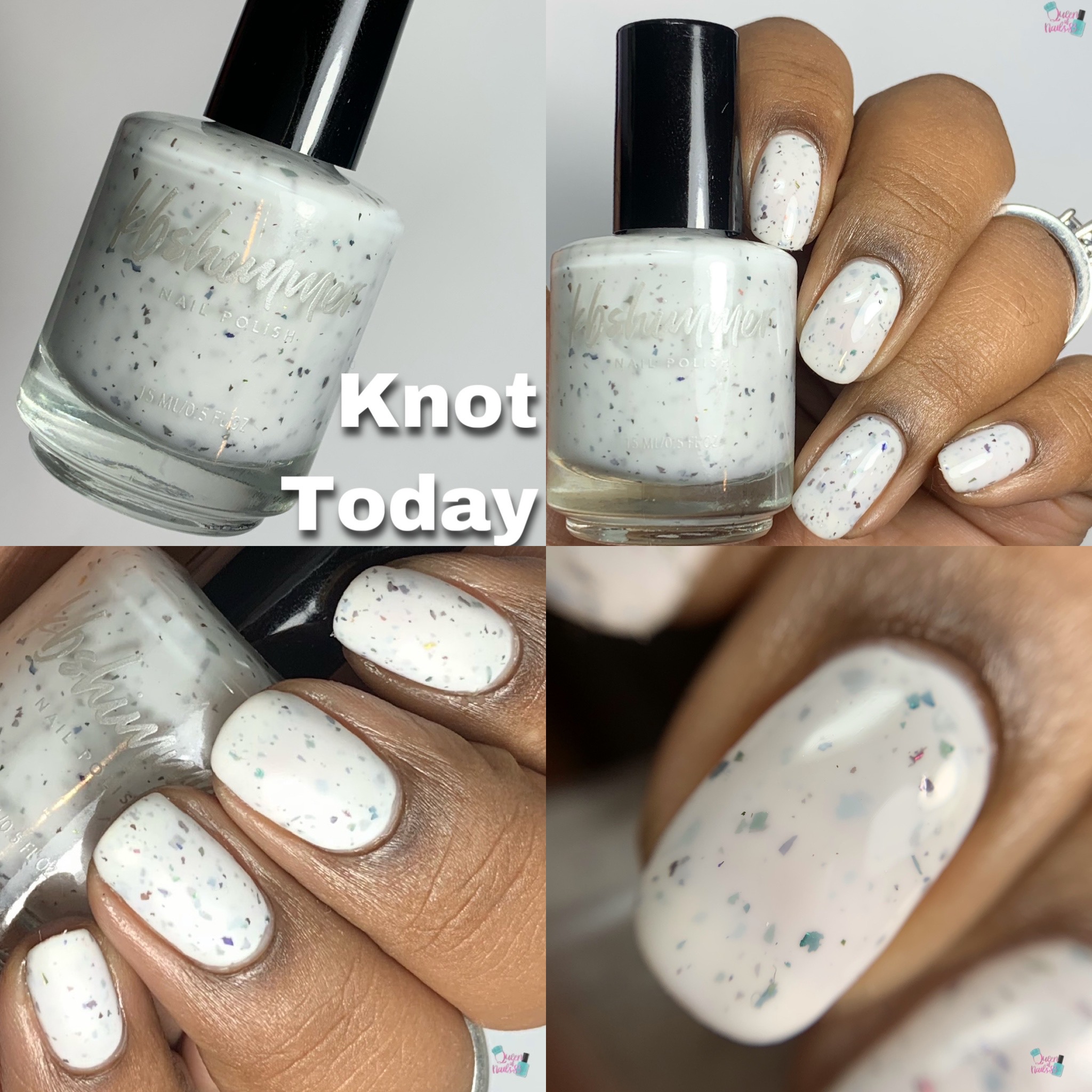 Isle Drink To That
A soft, sparkly, rosy metallic shade full of holo bits and platinum flakes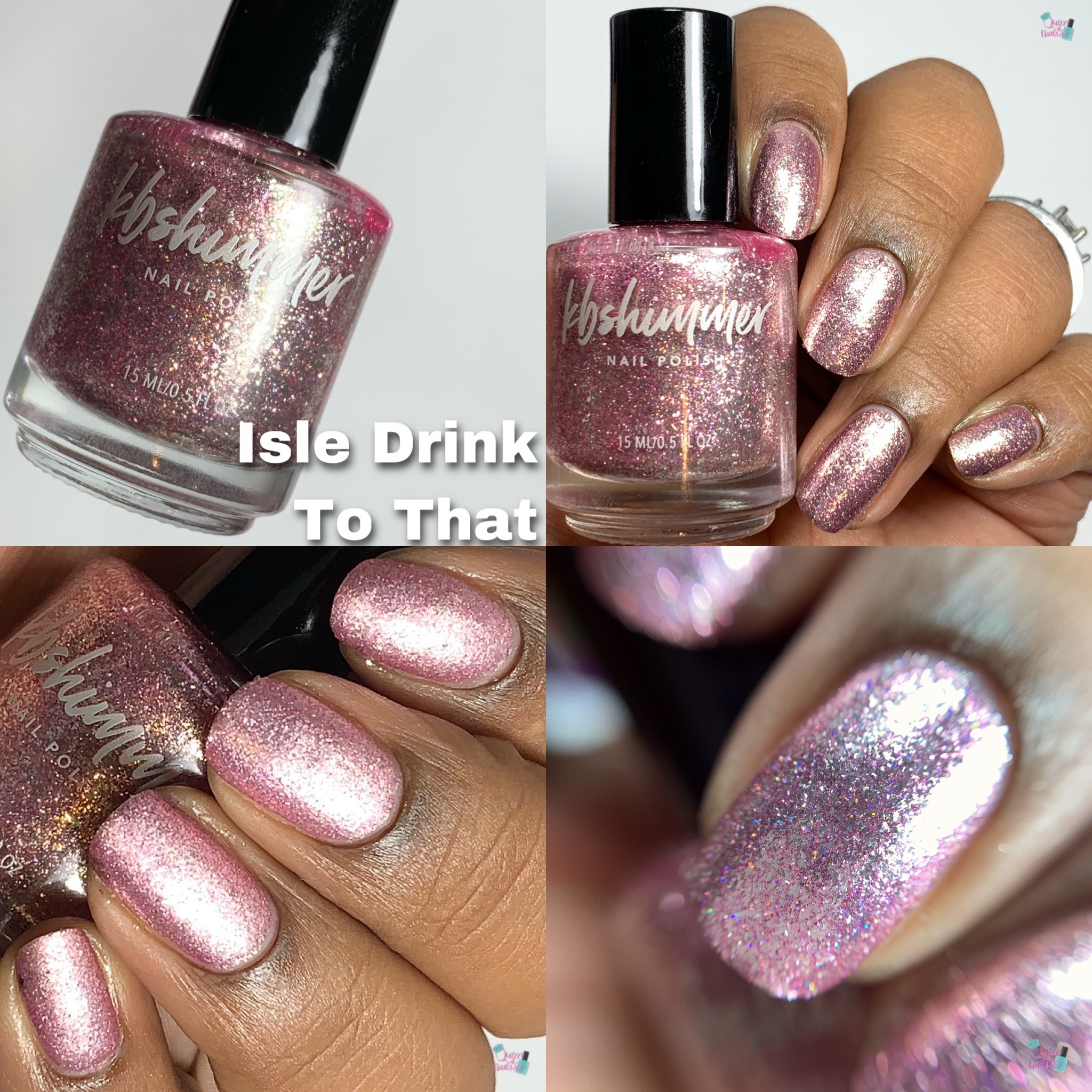 Lovers Coral
A soft, coral-leaning pink with hues of bright pink, gold and green shift with different lighting and angles. In bright lighting, a rainbow of linear holo sparkle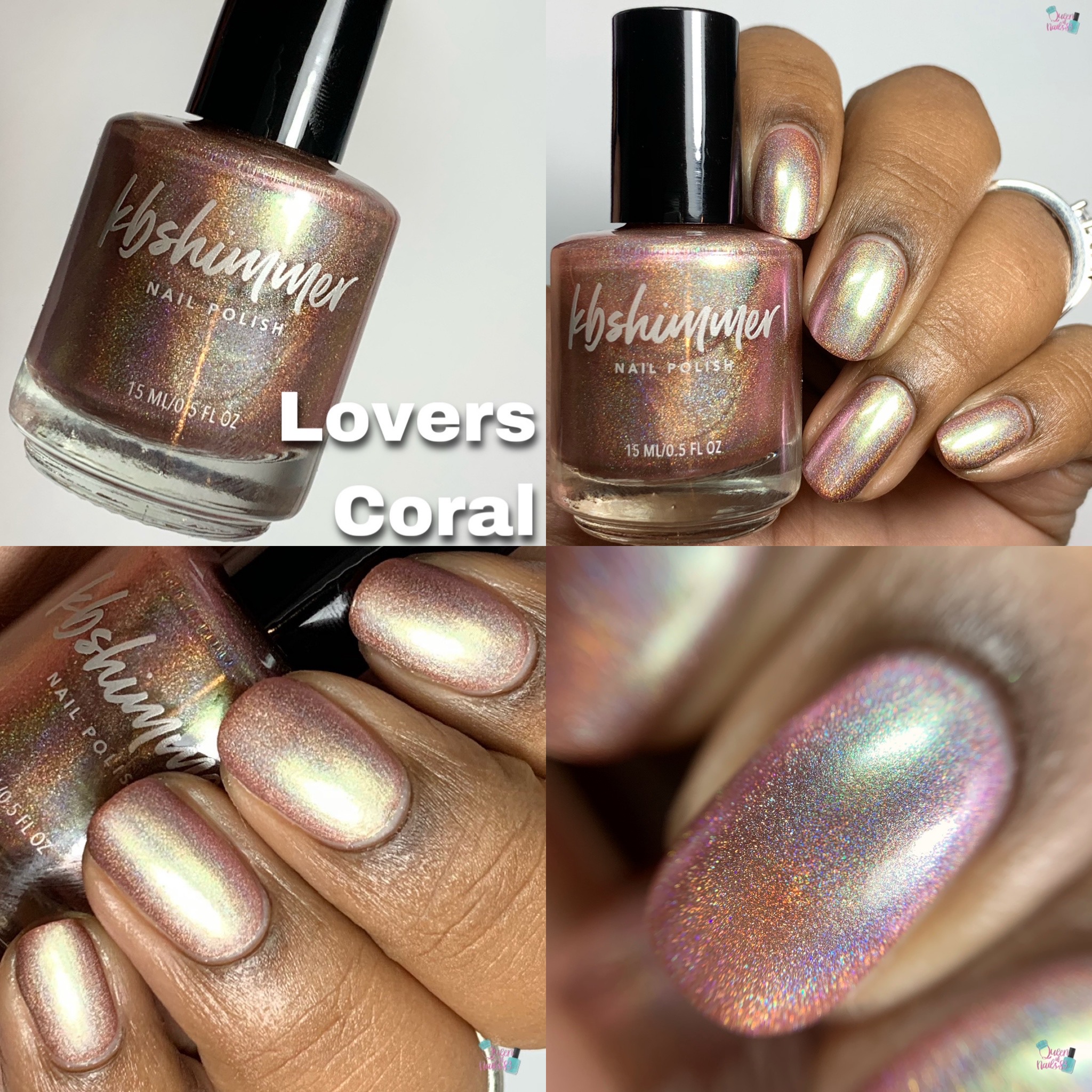 Sun Kisses
A bright and bold multichrome featuring a sunny lemon-yellow giving way to softer hues of orange, gold and blush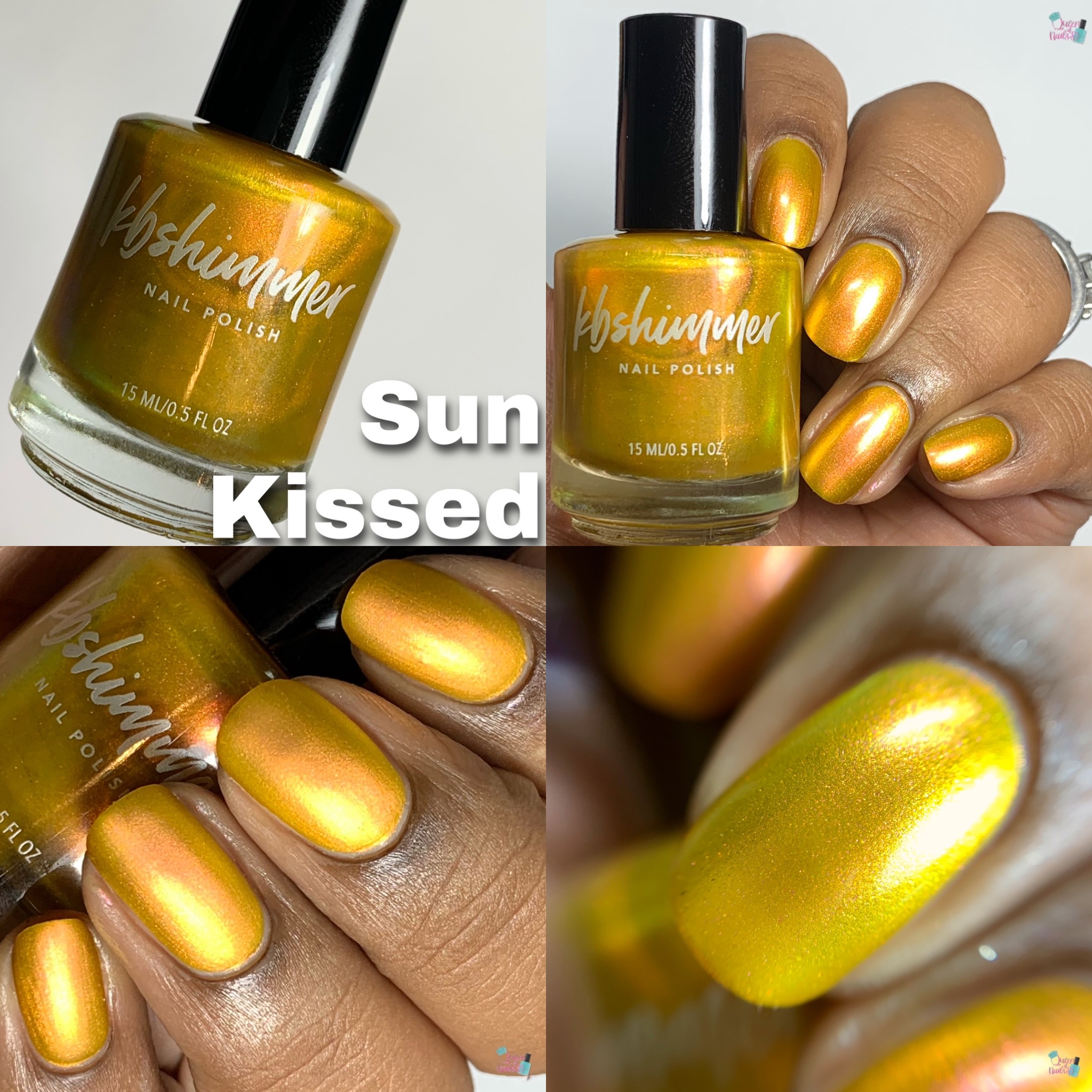 Turtley Awesome
A metallic shade is loaded with lime flakes that also flash gold and a scattering of holo glitters adds even more sparkle to this bold shade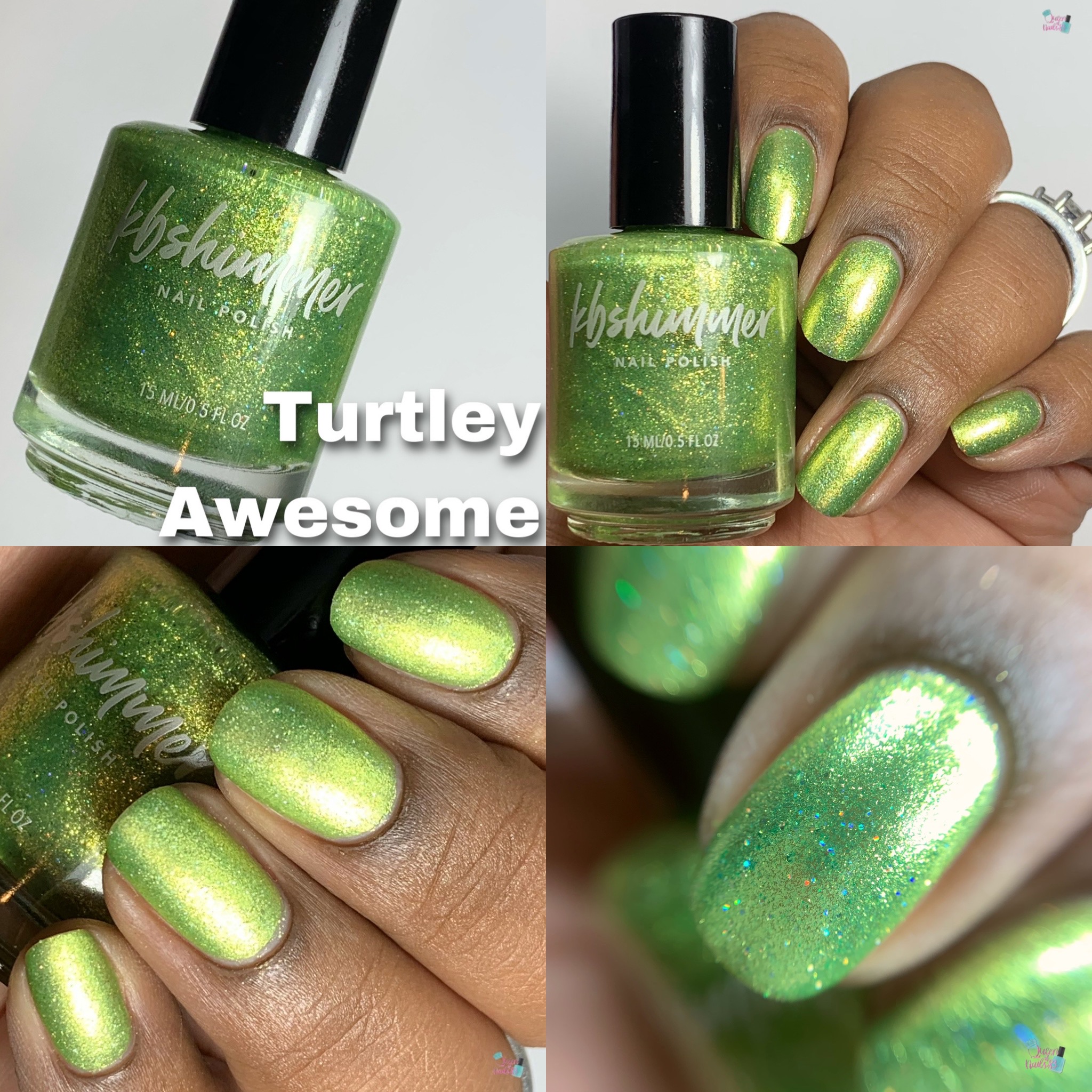 Water Relief
A pale mint crelly is loaded with color-shifting flakes that shift from a soft, orangey copper to bright gold and lime shades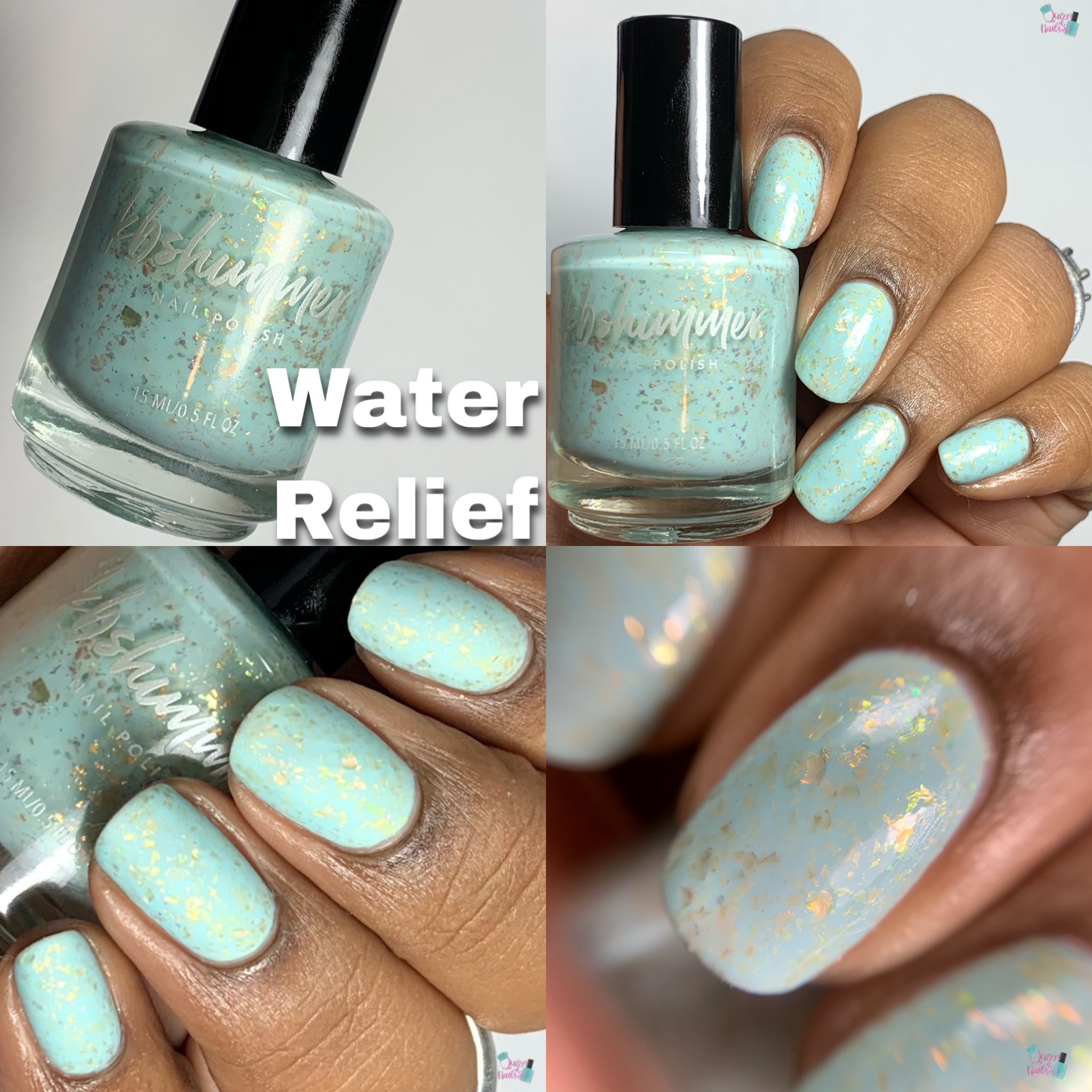 The Tide Is Right
A bold multichrome aqua color dances with a bright emerald shade. A change in lighting or angle reveals navy and royal hues that give way to indigo and purple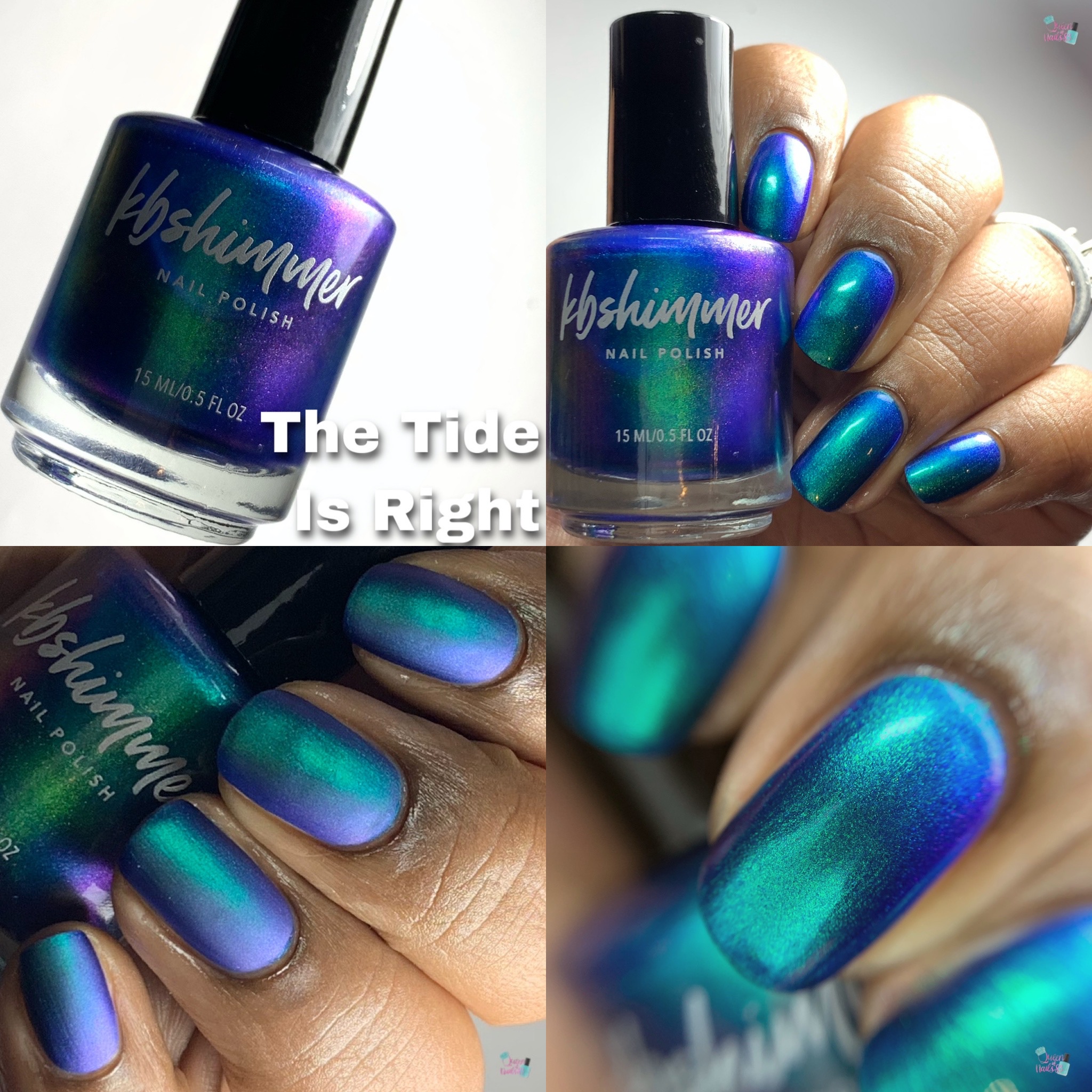 Mermaid In The Shade
A pale, violet-purple base is boldly accented with a shimmer that shifts in a rainbow of hues. In the shade, see pops of pink, copper, gold, lime, blue and indigo. In brighter lighting, the gold and greens shine through. Extreme angles reveal a pop of deep purple. This multichrome shimmer is best in 2 coats.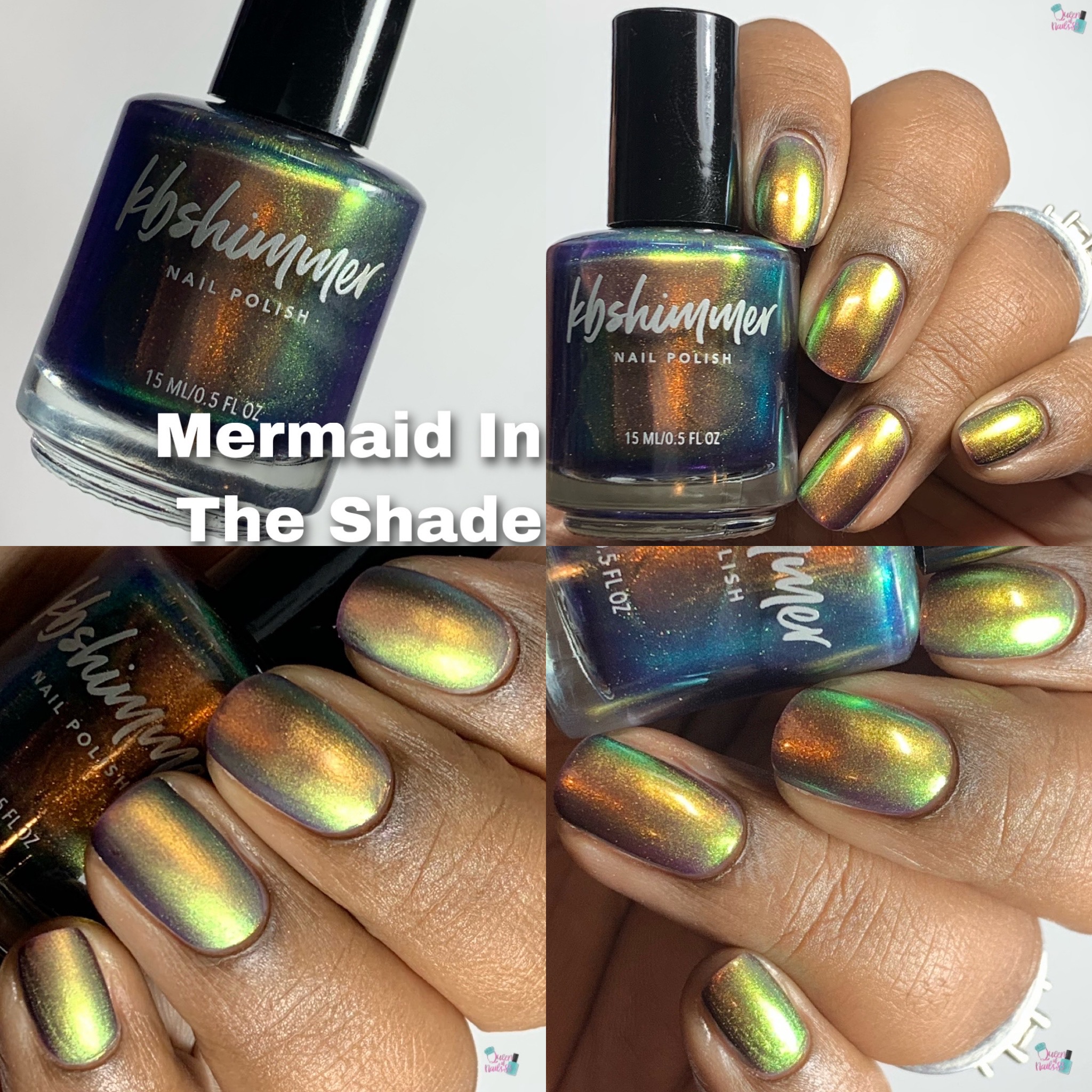 Where My Beaches At (T)
A bold orchid thermal polish loaded with flakies in green, pink, orange and gold. Extremely reactive, a light orchid quickly appears before fading into a pale violet and almost white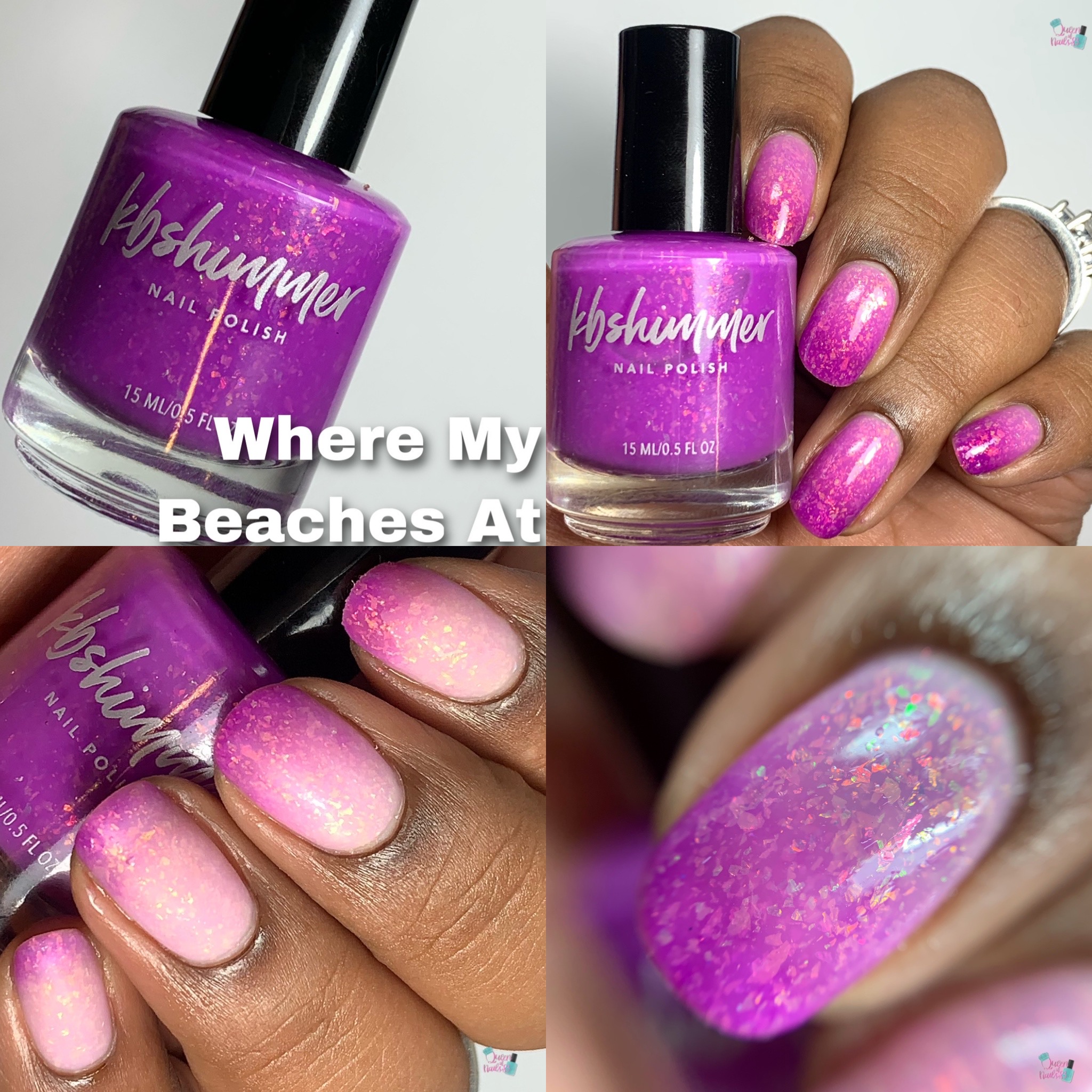 KBShimmer – Beach Break Collection
Opacity: swatches shown in 2-3 thin coats
Price: $10 each
Availability: Friday, March 27th
KBShimmer
*Like, Comment and Subscribe*
Eat, Laugh, Polish, Repeat
Queen of Nails 83
💕