Hey Sugas!!! Who waits til the last minute to finish their March 2020 HHC post and the internet goes out? Me! That's who
I hope you all are staying safe in the wake of the COVID-19. They officially cancelled school for 2 weeks, so yeah, the kids are home with me… great! We do have toilet paper and food, so I guess it ain't all bad.
During these times, let us pull together, so while shopping March 2020 HHC, be sure to check on the elderly and your neighbors.
Enjoy… 
**All swatches are done using liquid latex peel off base coat, glossy, QDTC and Matte Topcoat. Swatch photos are taken using artificial lights.**
Bee's Knees Lacquer – I Always Slay It, Queen
Theme: Rick & Morty
Description: A hot pink polish with a golden green to pink shimmer.
Price: $12 / Cap: NONE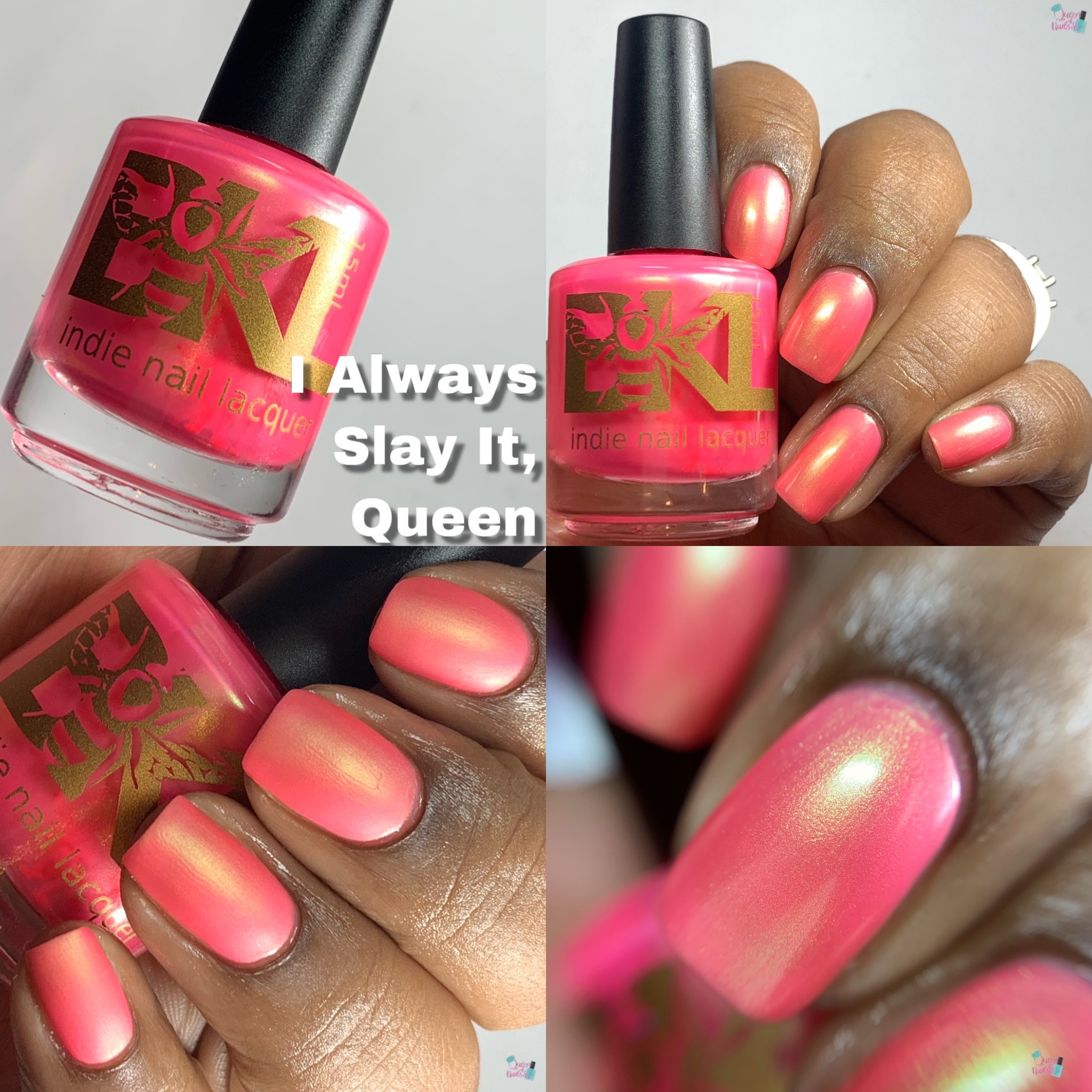 Blush Lacquers – Regina George Is Flawless
Theme: Mean Girls
Description: A muted blush nail polish with a shifting pink to orange shimmer, holographic micro-flakes and small holographic glitters
Price: $13 / Cap: NONE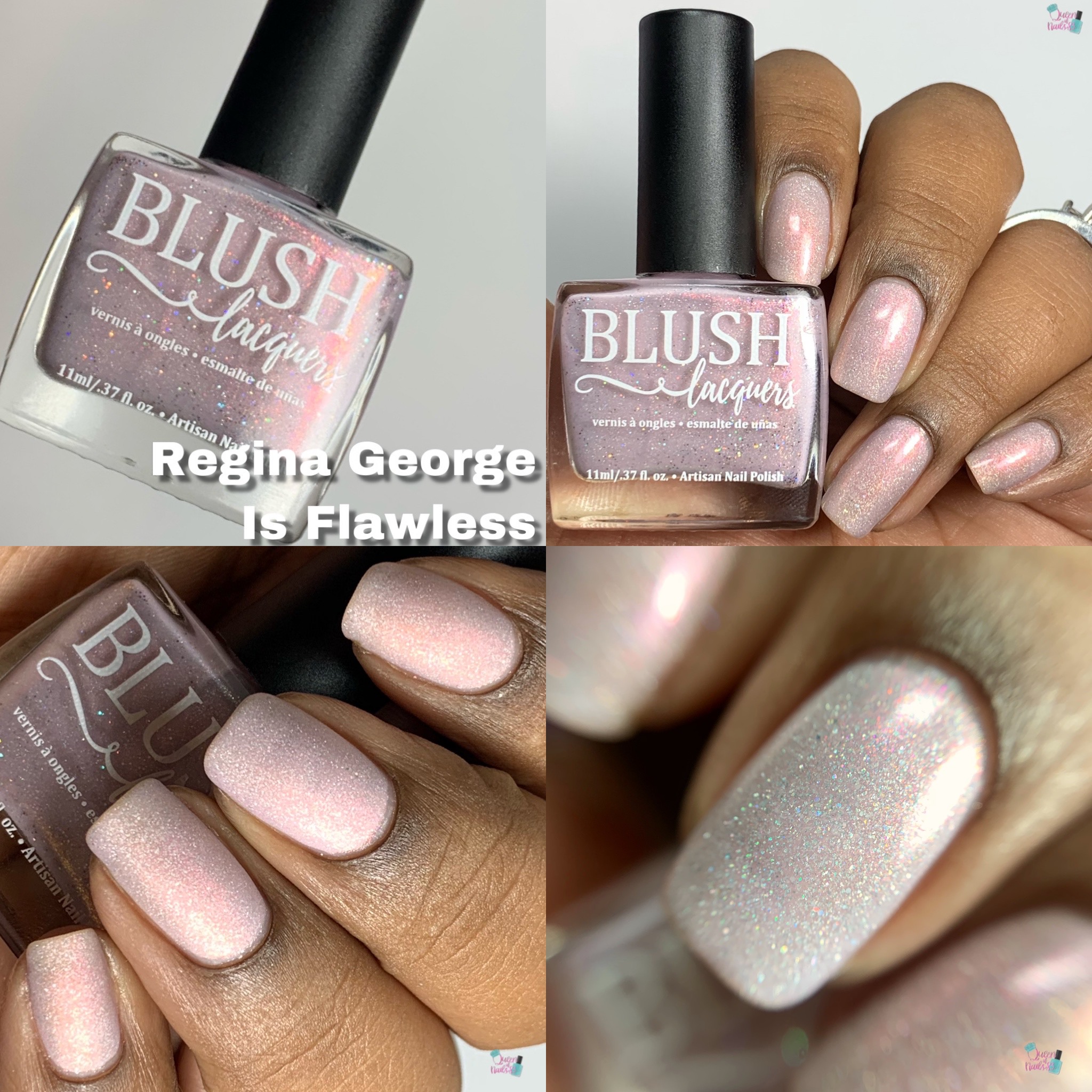 By Vanessa Molina – The Pale Man
Theme: Faun's Labyrinth
Description: A white jelly base with ucc flakes, holographic pigment and pink shimmers
Price: $11.00 / Cap: 100 bottles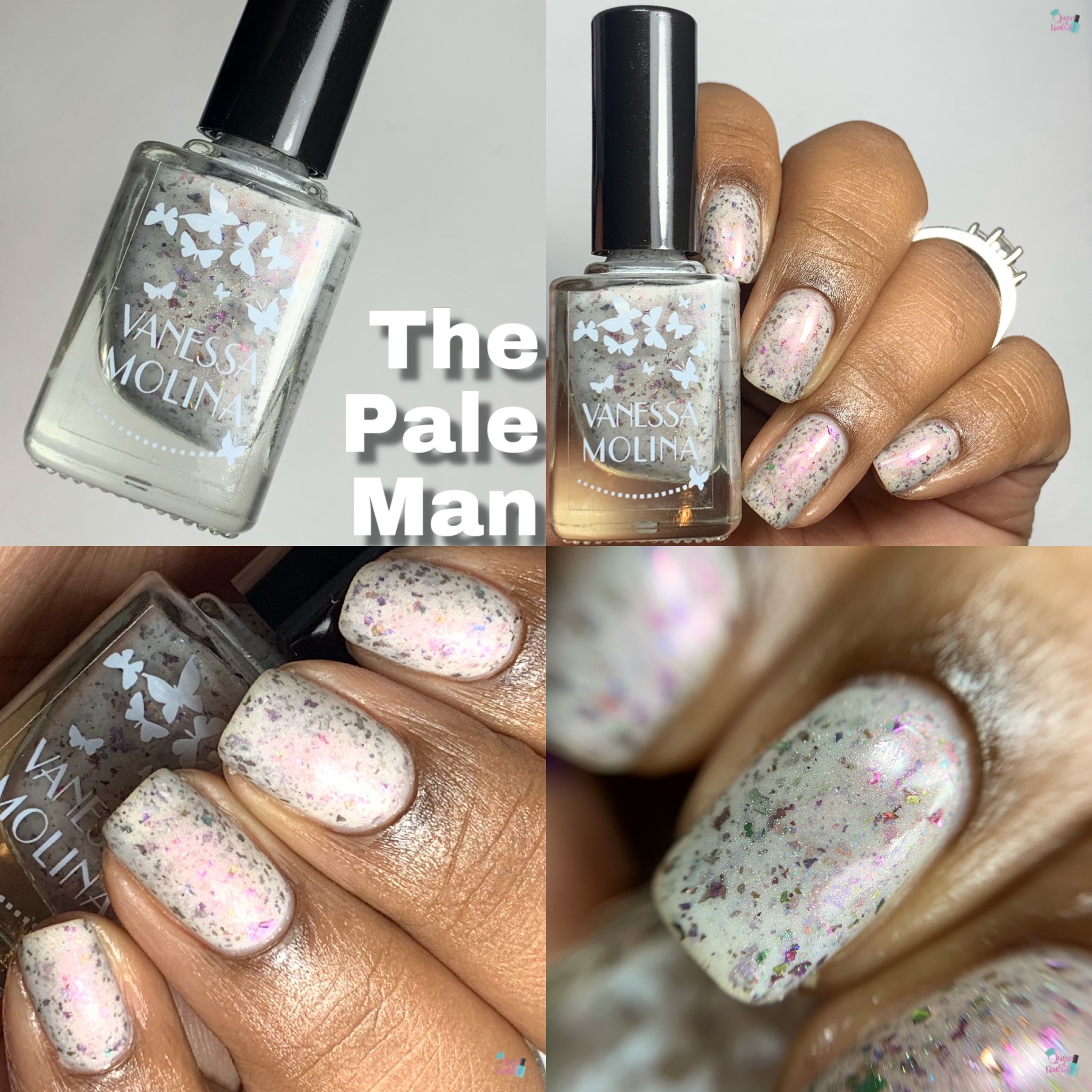 Chirality Nail Polish – Unchained
Theme: The Tarantino Effect
Description: A burgundy polish with intense shimmer and red to gold UCC flakes
Price: $12 / Cap: NONE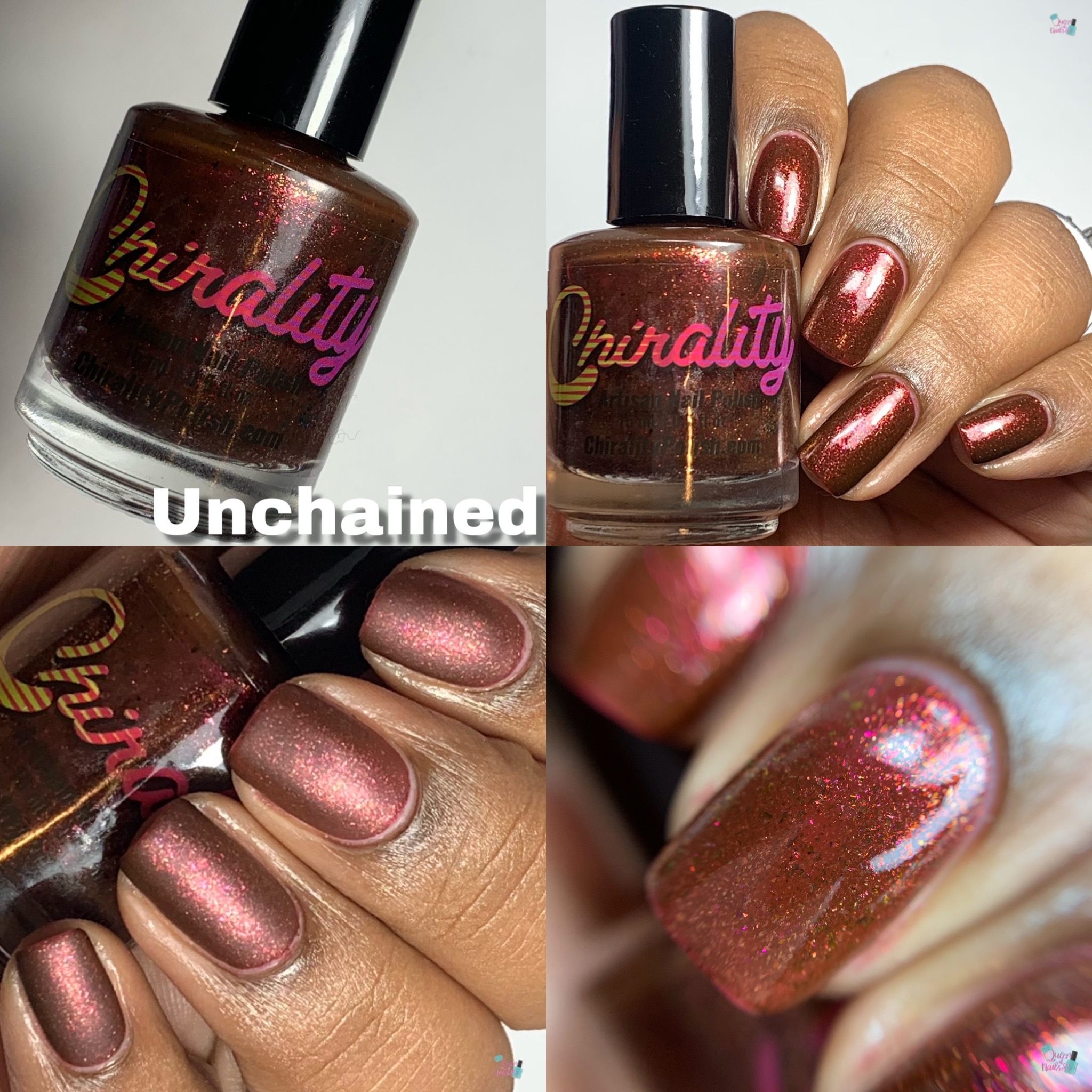 Esmaltes Da Kelly (EdK) – Joker
Theme: The Joker (movie)
Description: A clear base with matte glitter red, yellow, black, turquoise, blue, orange and white various sizes and format
Price: 10.50 / Cap: 100 bottles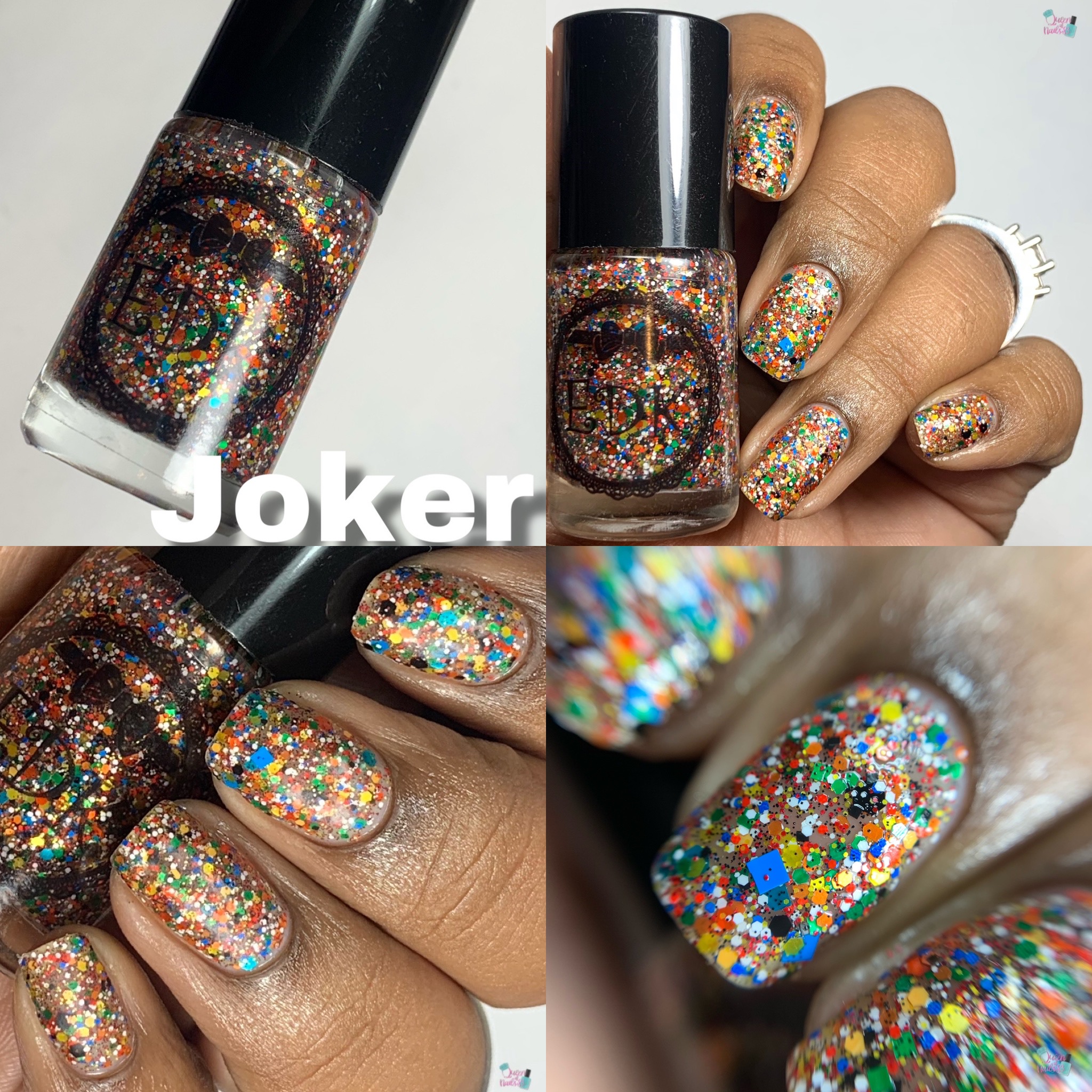 Ethereal Lacquer – Uranus
Theme: Planets
Description: A pale icy blue base with red to copper to green shifting iridescent flakies and a touch holographic flakies
Price: $12.50 / Cap: NONE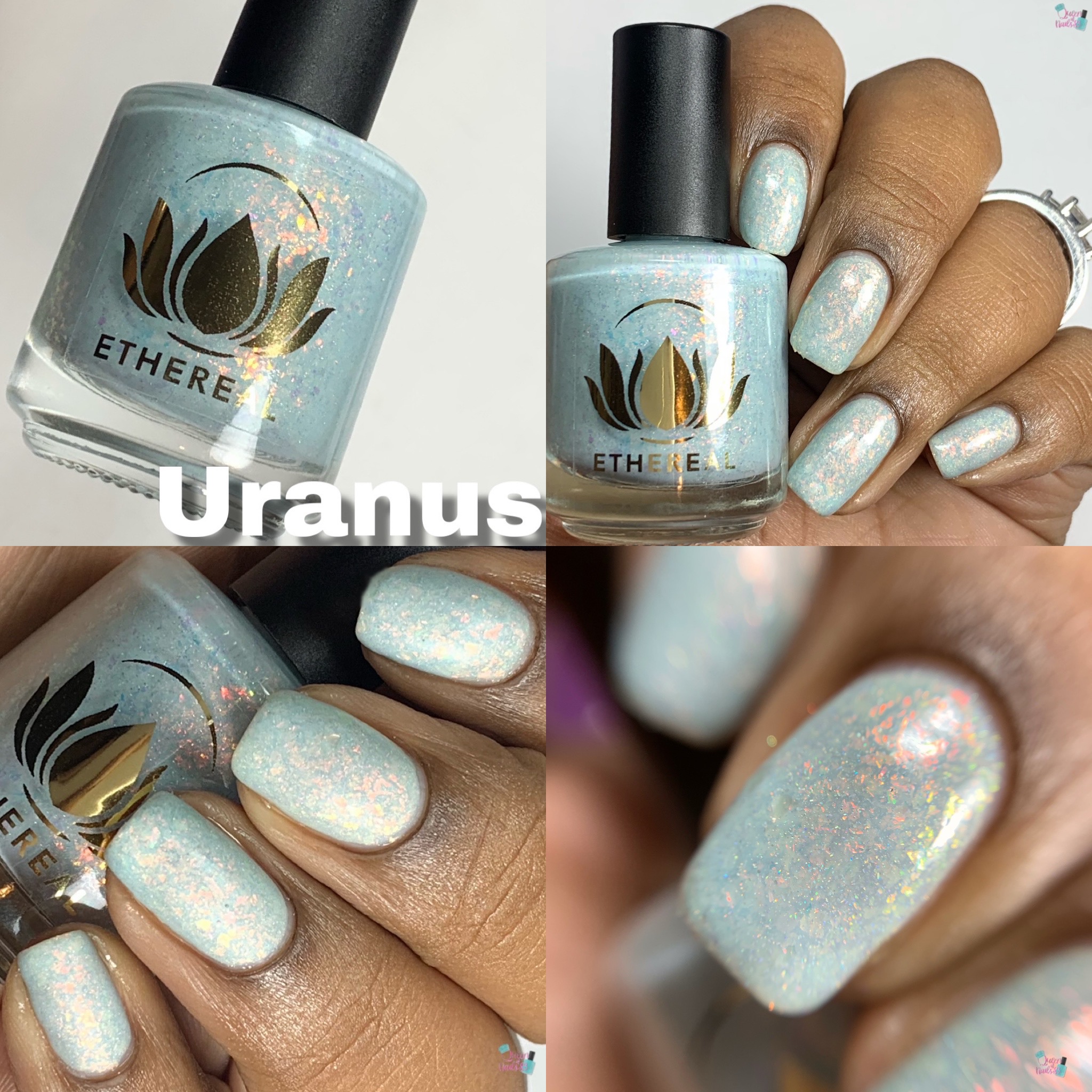 Femme Fatale Cosmetics – Candy Sprinkles
Theme: Candy
Description: A beautifully pale, sheer blue base with a red duo-chrome and red-green aurora shimmer. Also within are pale pink matte glitters and silver holographic microglitters
Price: $14 / Cap: NONE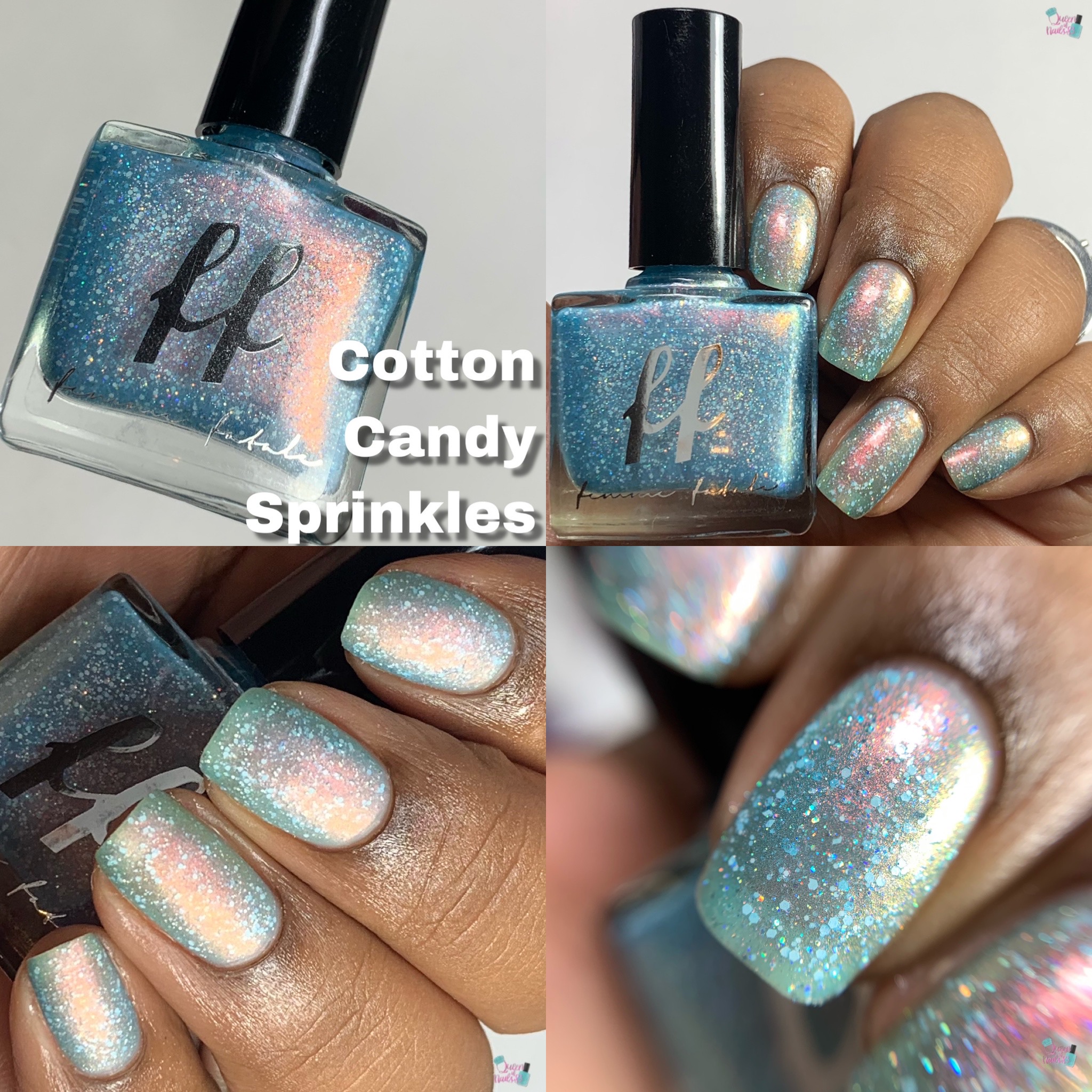 Great Lakes Lacquer – The Metalbender
Theme: Avatar: The Last Airbender
Description: A steel gray linear holographic filled with a strong bronzed gold to green to slight aqua shifting shimmer
Price: $13 / Cap: NONE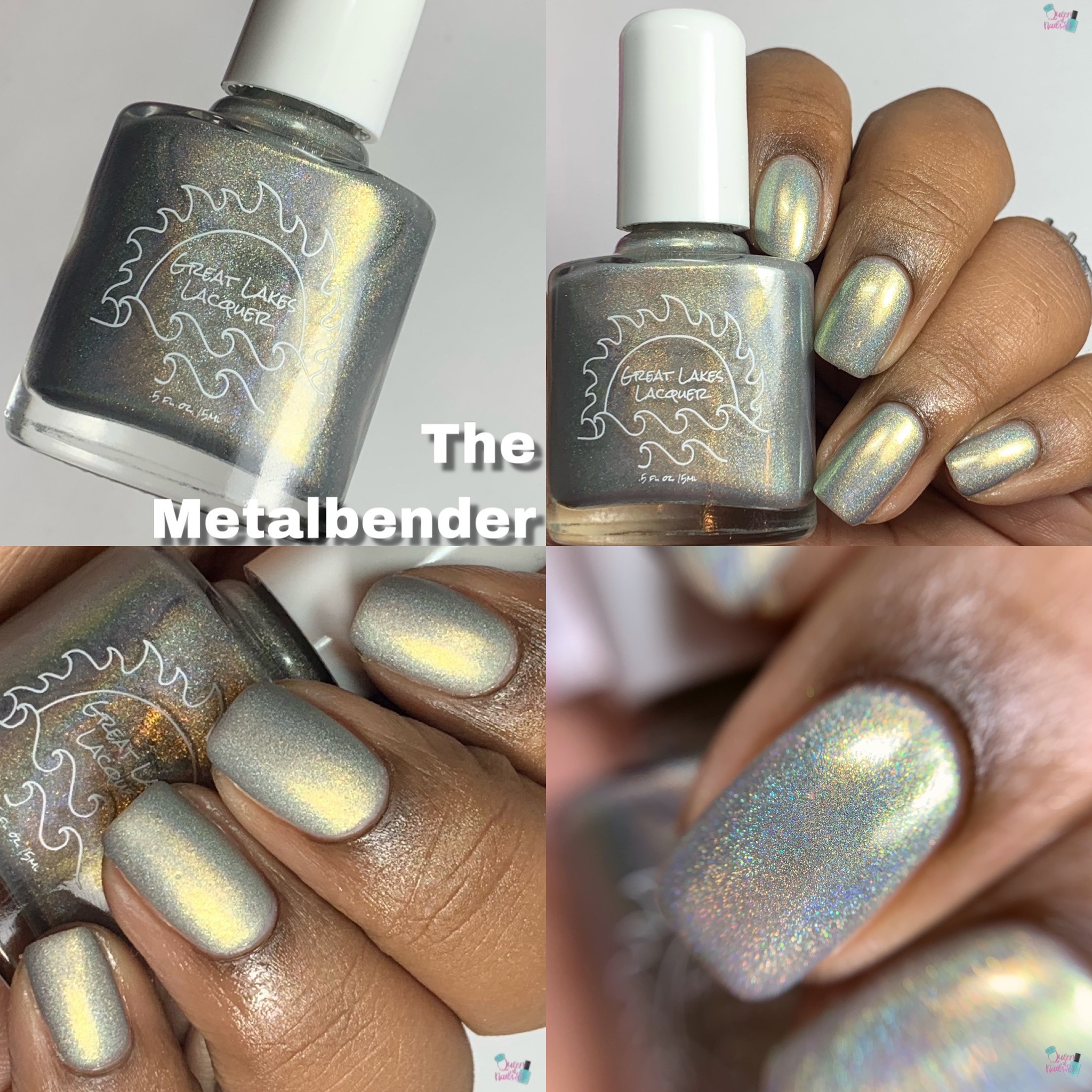 Indie by Patty Lopes – Cozima
Theme: Orphan Black
Description: A carmine red base with pink shimmer, linear holo.
Price: 11 / Cap: 90 bottles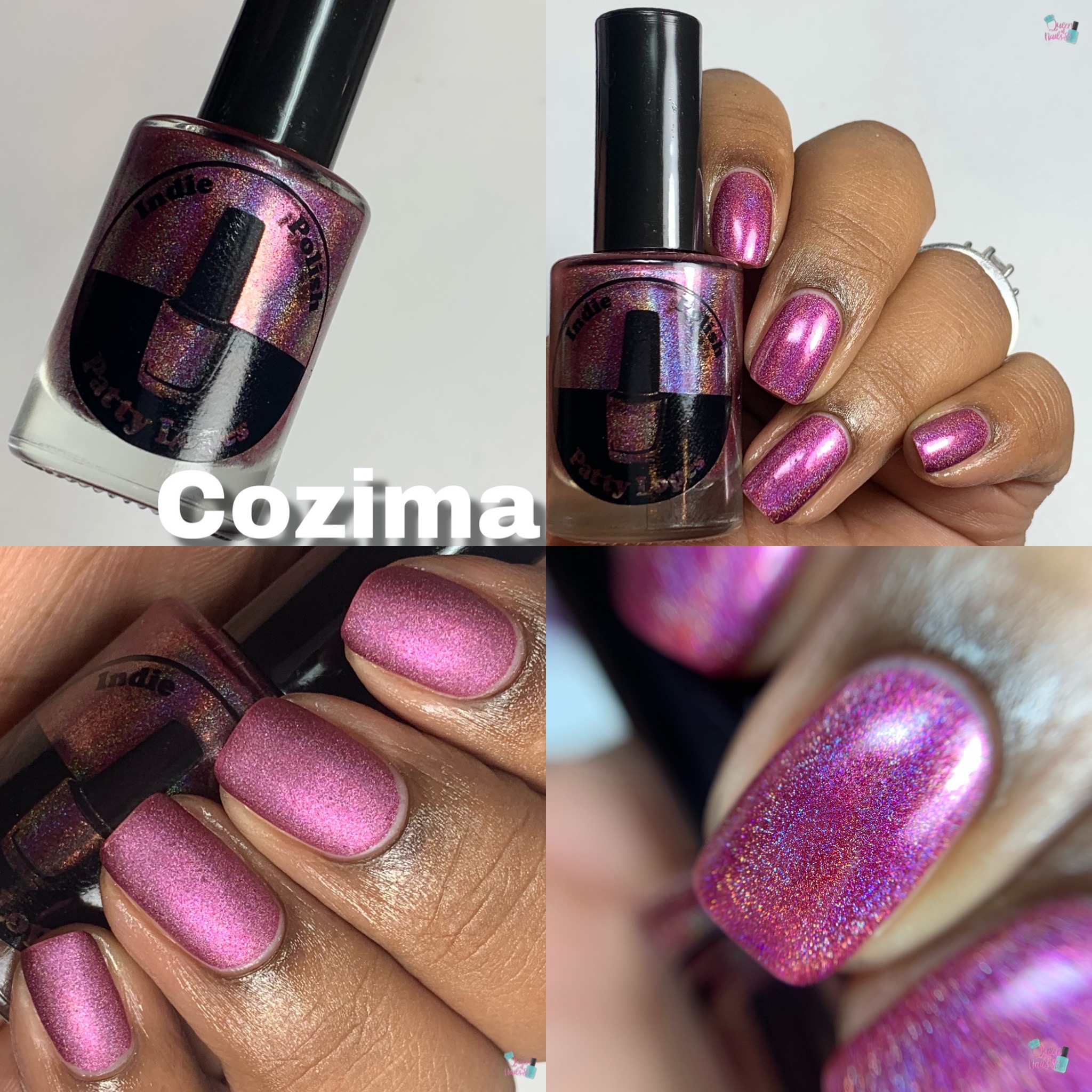 Lilypad Lacquer – Pepe Le Pew
Theme: Looney Tunes
Description: A scattered black holo with white sparks
Price: $14 / Cap: NONE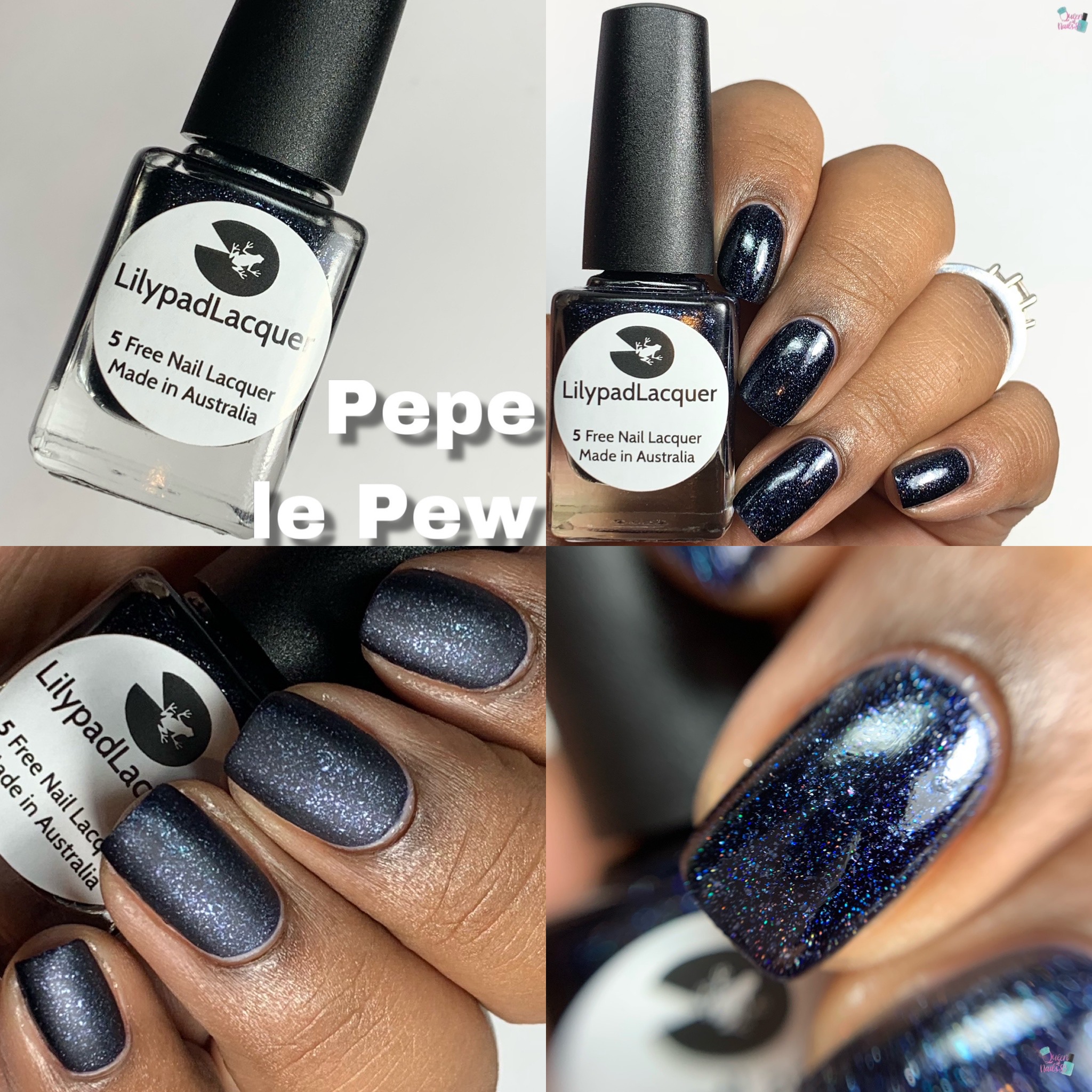 Lollipop Posse Lacquer – The Blossoms
Theme: Delight, of Neil Gaiman's Endless, and the start of her transition to Delirium
Description: A pale, petal pink shimmer filled with purple/blue shifting iridescent flakes
Price: $12 / Cap: 125 bottles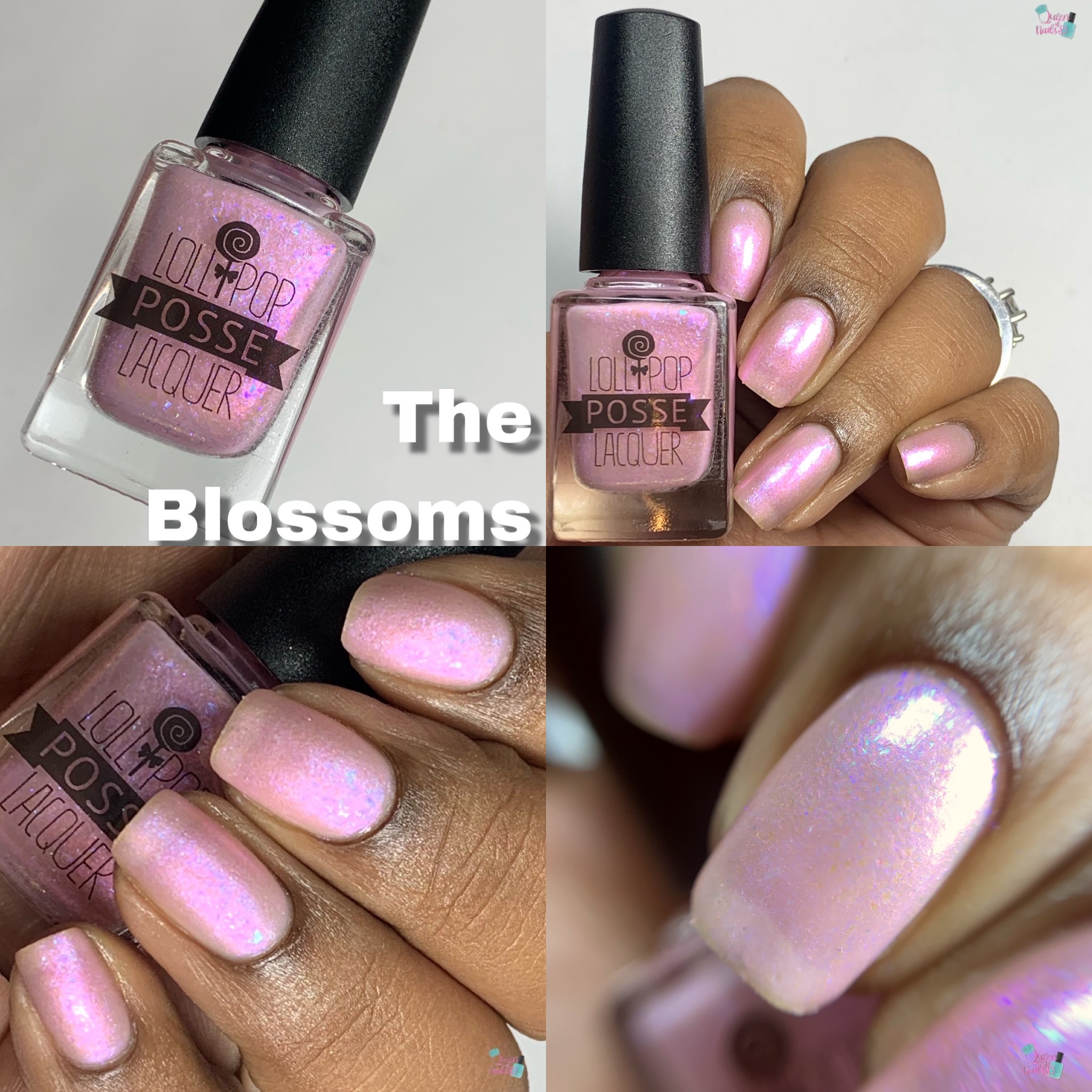 LynB Designs – Hash Brown No Filter (T)
Theme: The Unbreakable Kimmy Schmidt
Description: An indigo to tan thermal filled to the brim with blue to green to gold shifting flakies and the tiniest of holo flakies
Price: $12 / Cap: 90 bottles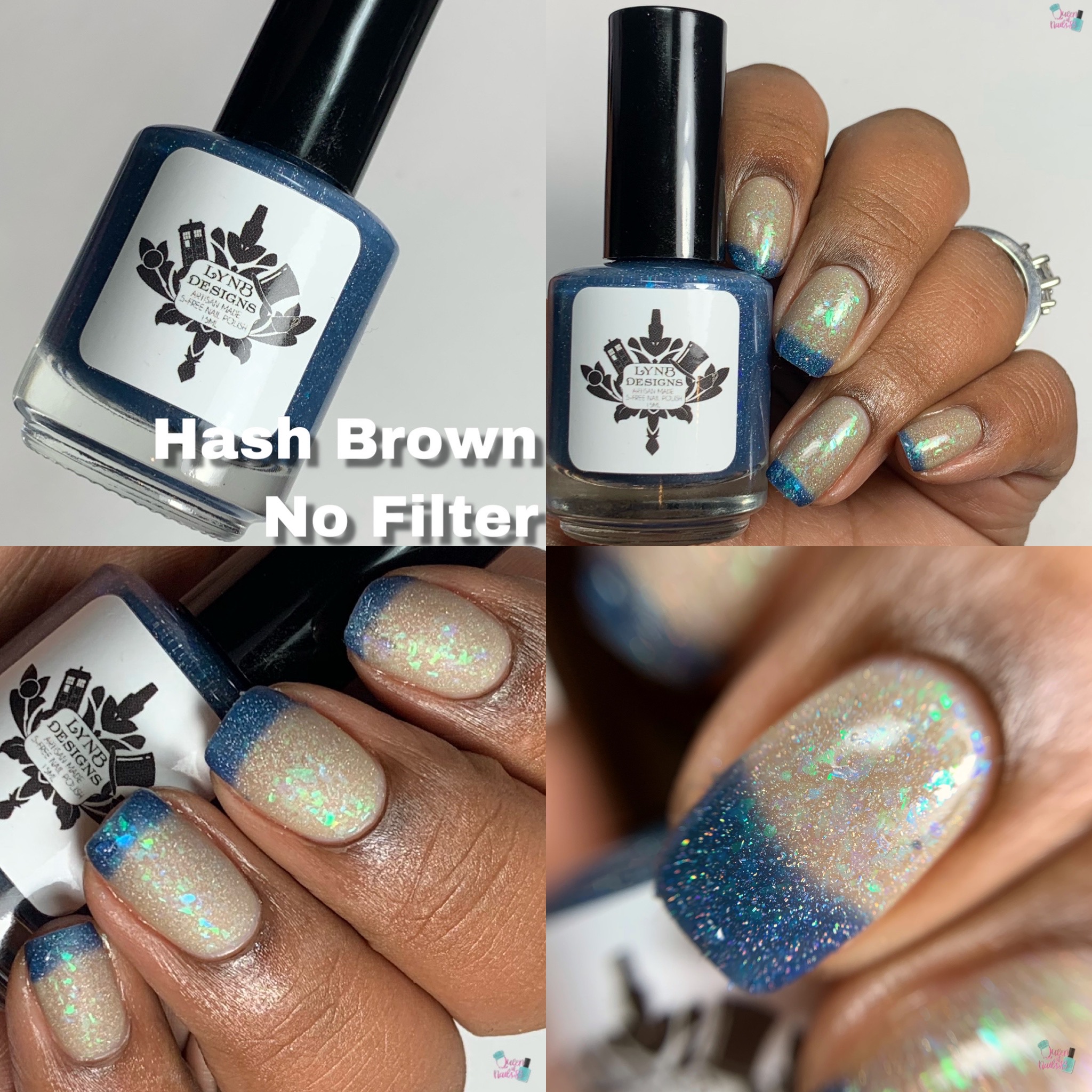 Theme: Studio Ghibli
Description: An indigo base packed with green to blue to purple crystal flakes, green to purple shifting shimmer, and a subtle linear holo
Price: $12.75 / Cap: NONE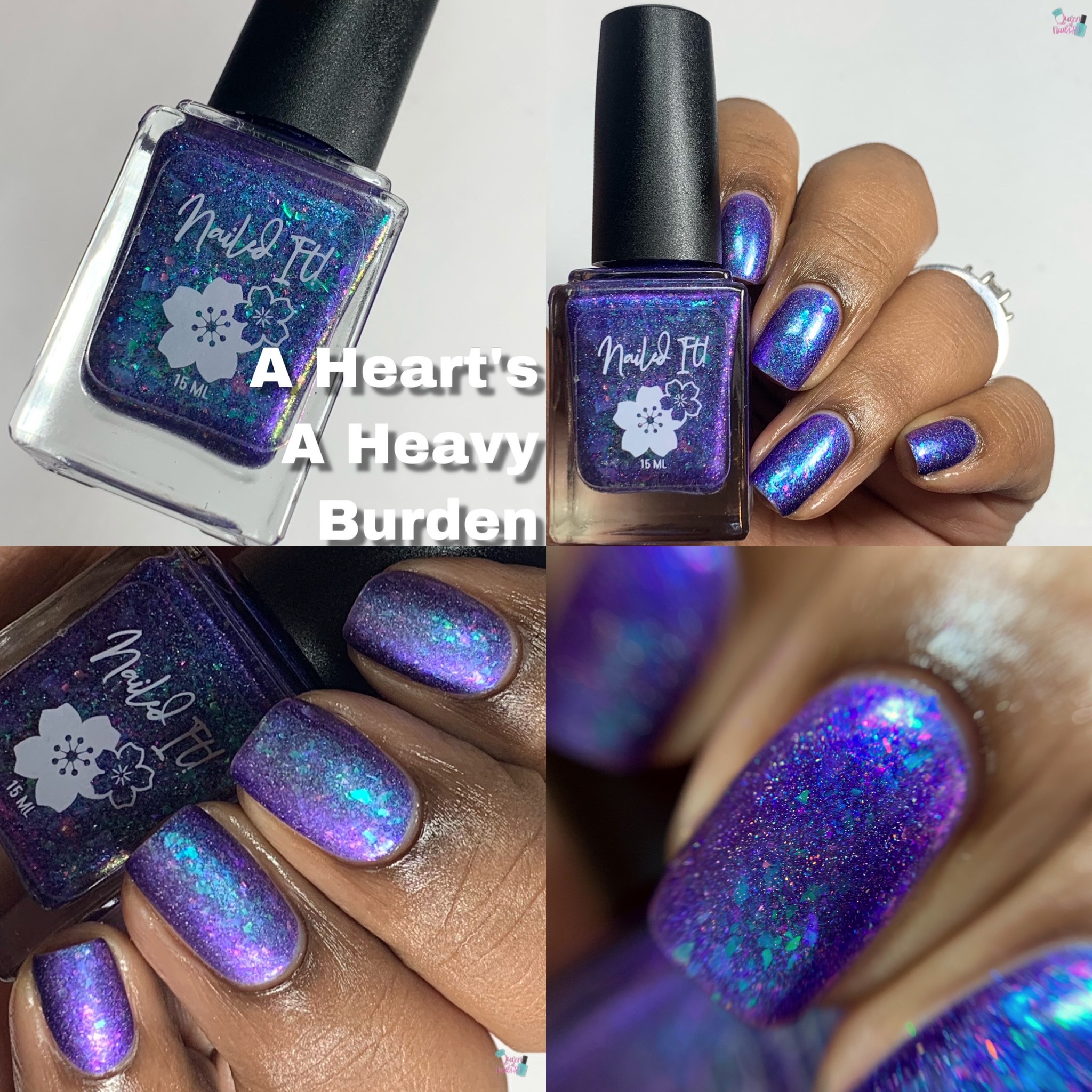 Night Owl Lacquer – You Made Me Bald
Theme: TV series That 70's Show
Description: A glowy copper filled with copper shimmer and green/copper/blue crystal chameleon flakes
Price: $12.50 / Cap: NONE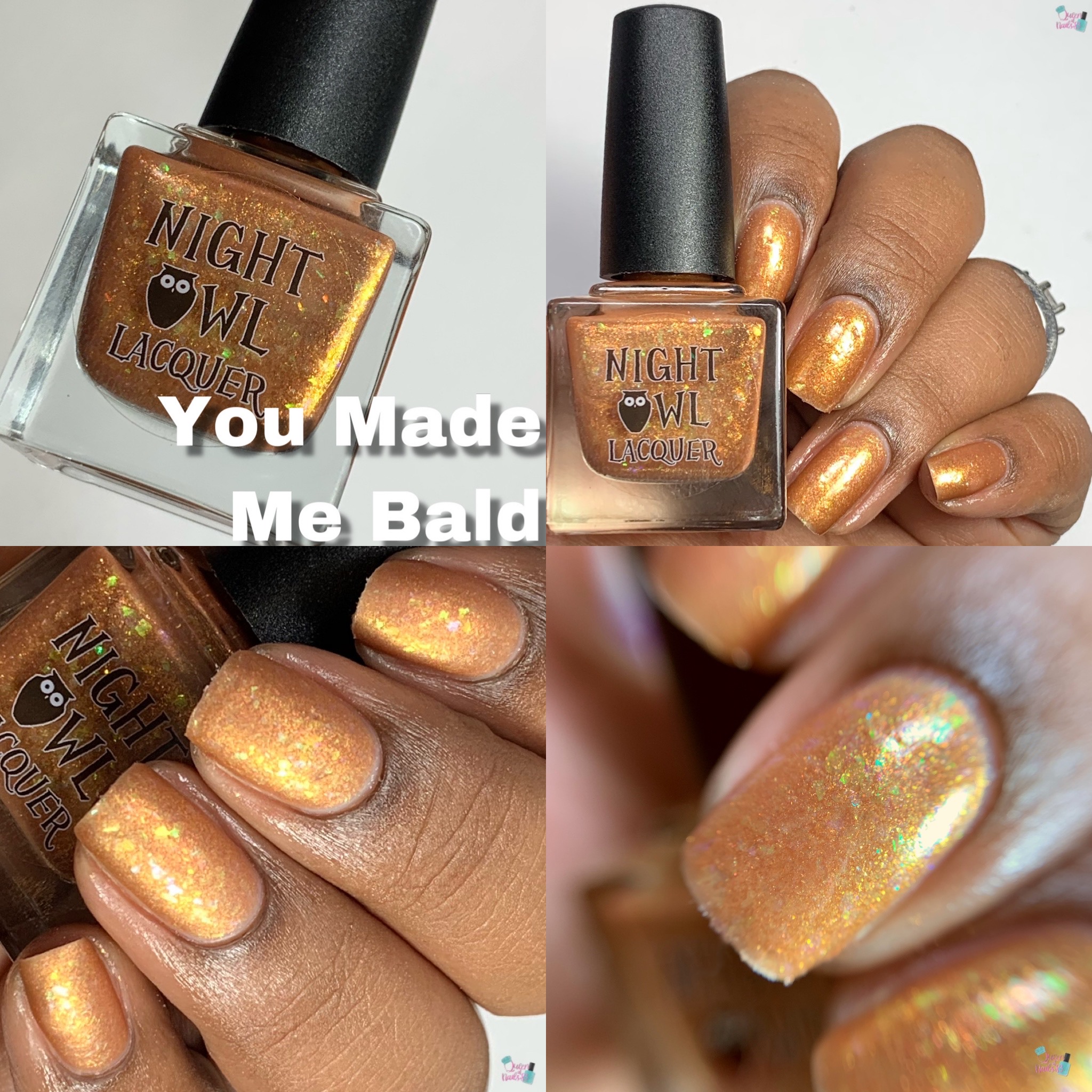 Pampered Polishes – Eat Me
Theme: Alice in Wonderland
Description: A pistachio crelly packed with holo and an array of ultrachrome chameleon flakies and iridescent flakies
Price: $12.50 / Cap: NONE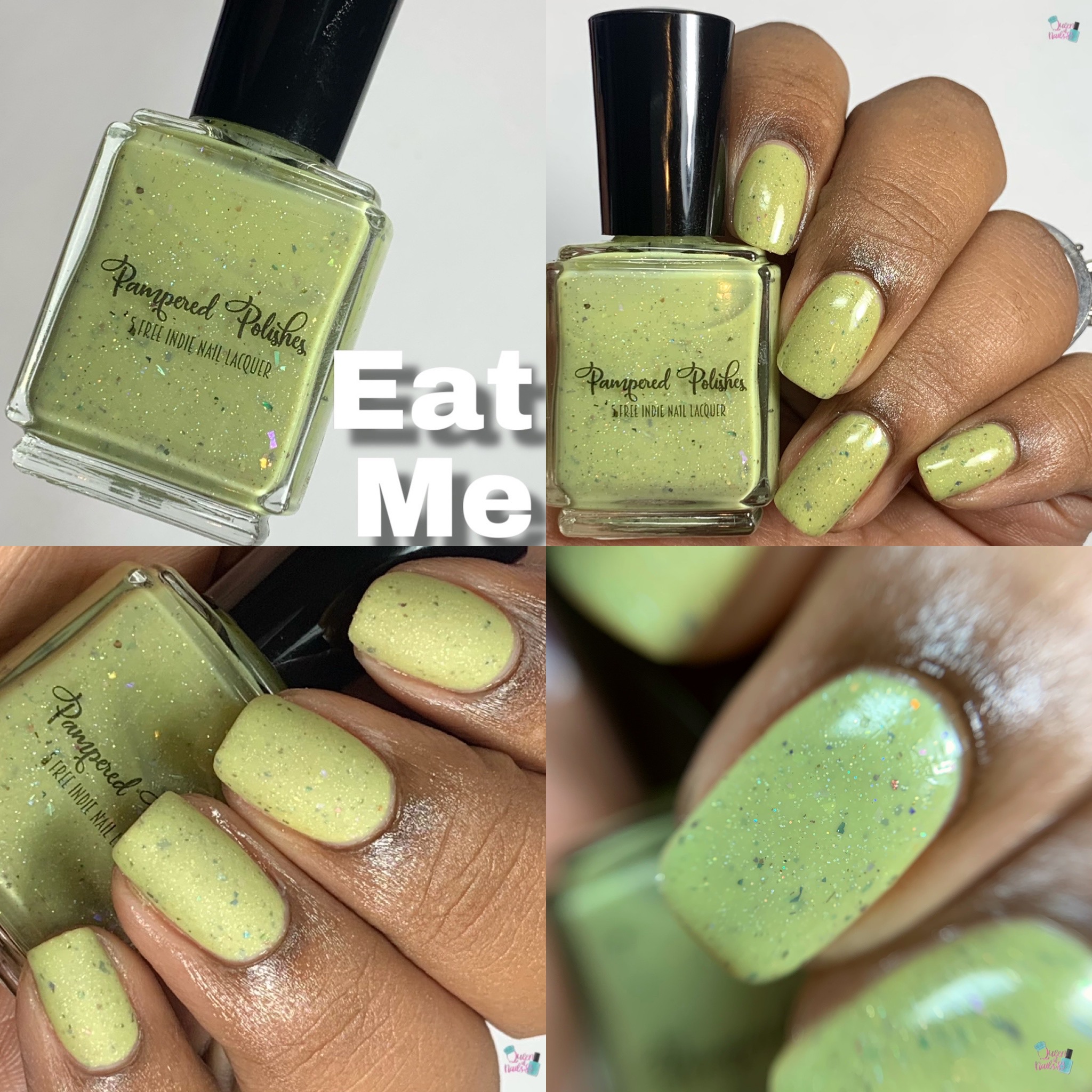 POP Polish – Jasmine
Theme: Heroines
Description: A teal aqua base, teal metal flakes that shift purple and cobalt, iridescent flakes that shift aqua,pink and purple with lots of gold flakes through out and last but not least holographic flakes
Price: $14.50 / Cap: NONE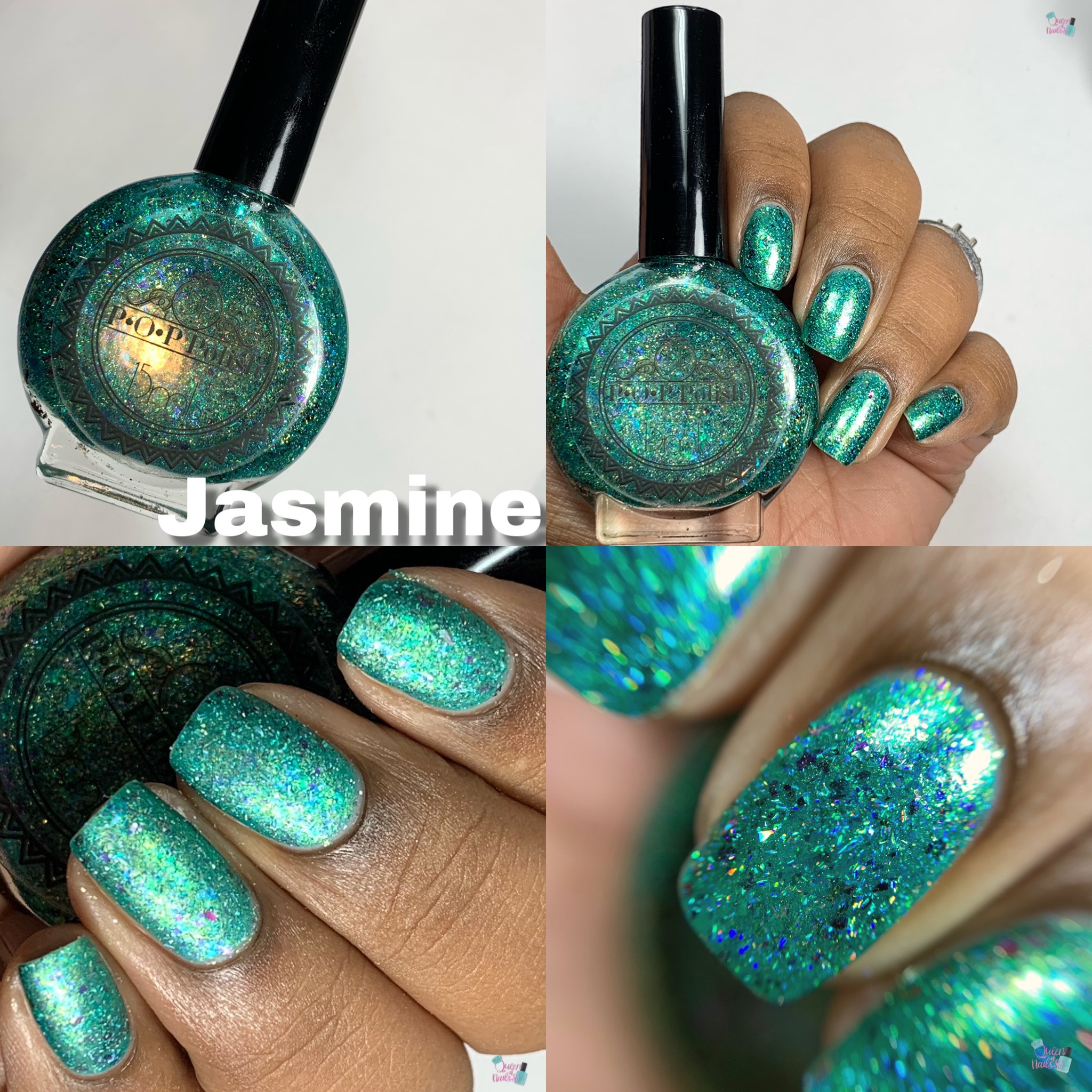 Rogue Lacquer – The Abby
Theme: London
Description: An  antique crelly base backed with copper, bronze, silver gold, purple and red ucc flakes with scattered holo
Price: $12.50 / Cap: NONE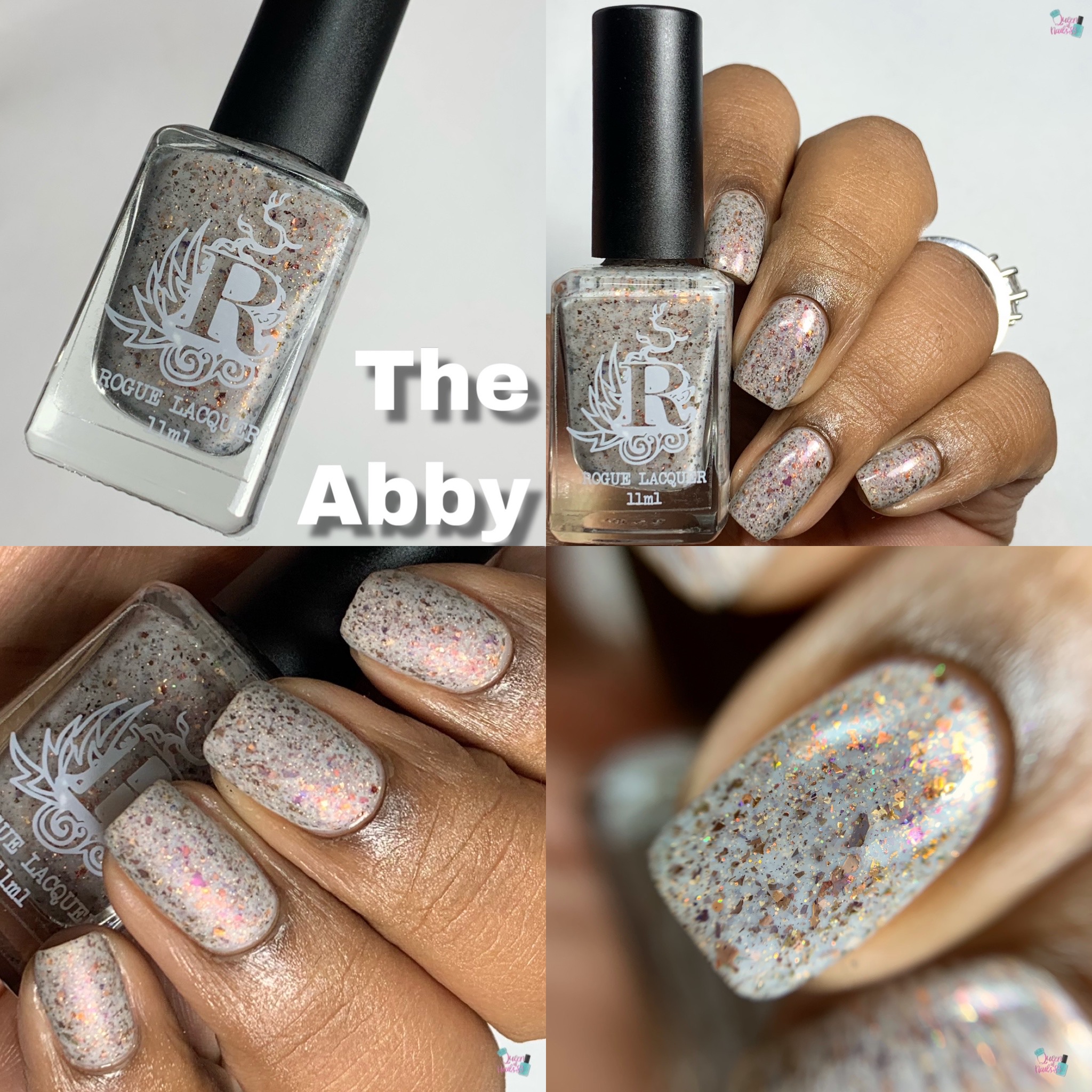 Under A Hula Moon – Unagi
Theme: Friends
Description: Soft notes of French lavender & honey wafting through the air entwined with the sexy, smoky woodsy notes of Palo Santo
Price: $4.50 / Cap: NONE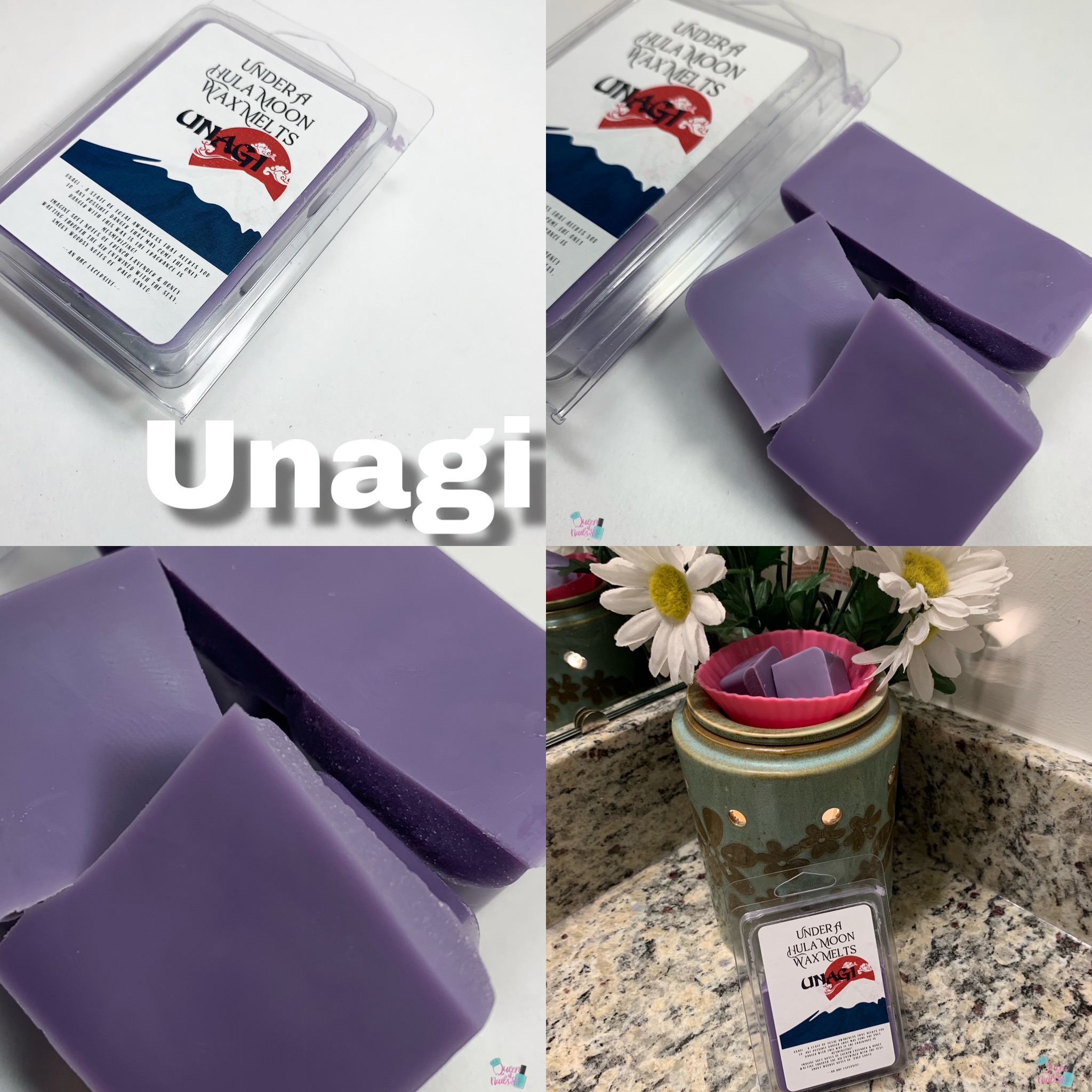 Wildflower Lacquer – Como La Flor
Theme: Selena Quintanilla
Description: A deep fuchsia base with linear holo, scattered holo flakies, and subtle red to gold aurora shifting shimmer.
Price: $12.75 / Cap: 200 bottles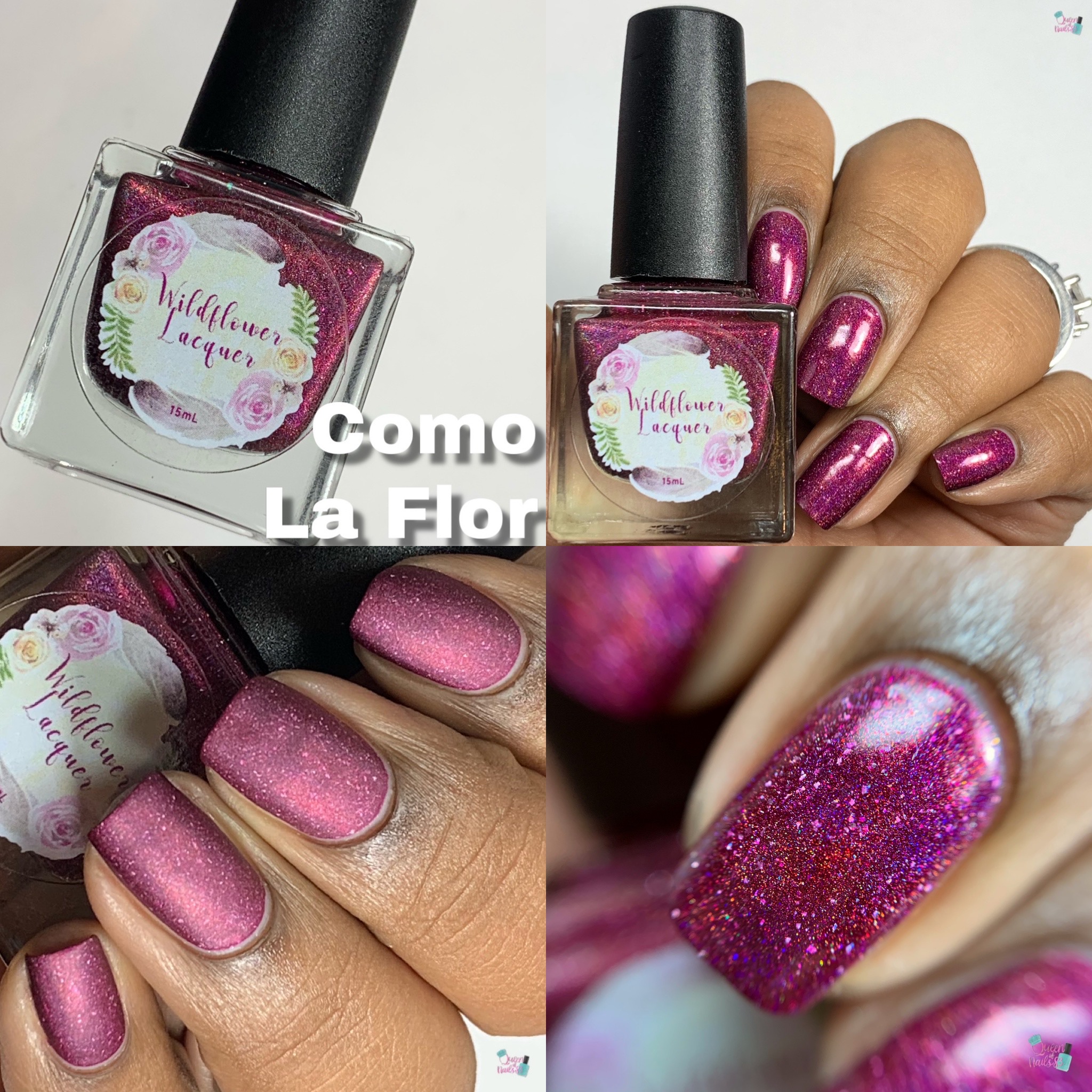 March 2020 Hella Handmade Creations (HHC)
Saturday, March 14th at 12:01am HST to Saturday, March 21st 11:59pm HST
Hella Handmade Creations
*Like, Comment and Subscribe*
Eat, Laugh, Polish, Repeat
Queen of Nails 83
💕