BOOM 💥 POW💥 BAM 💥 WOW 💥!
Enough said….
And yes… they marble and stamp!!! Check out my Facebook live to see them in action!!!
 **All swatches are done using liquid latex Peel-off Base Coat, Liquid Glass (glossy, QDTC) by POP Polish and Matte Topcoat. Swatch photos are taken using indirect artificial lights.**
Bang
A blue tone red cold blue tone hot pink warm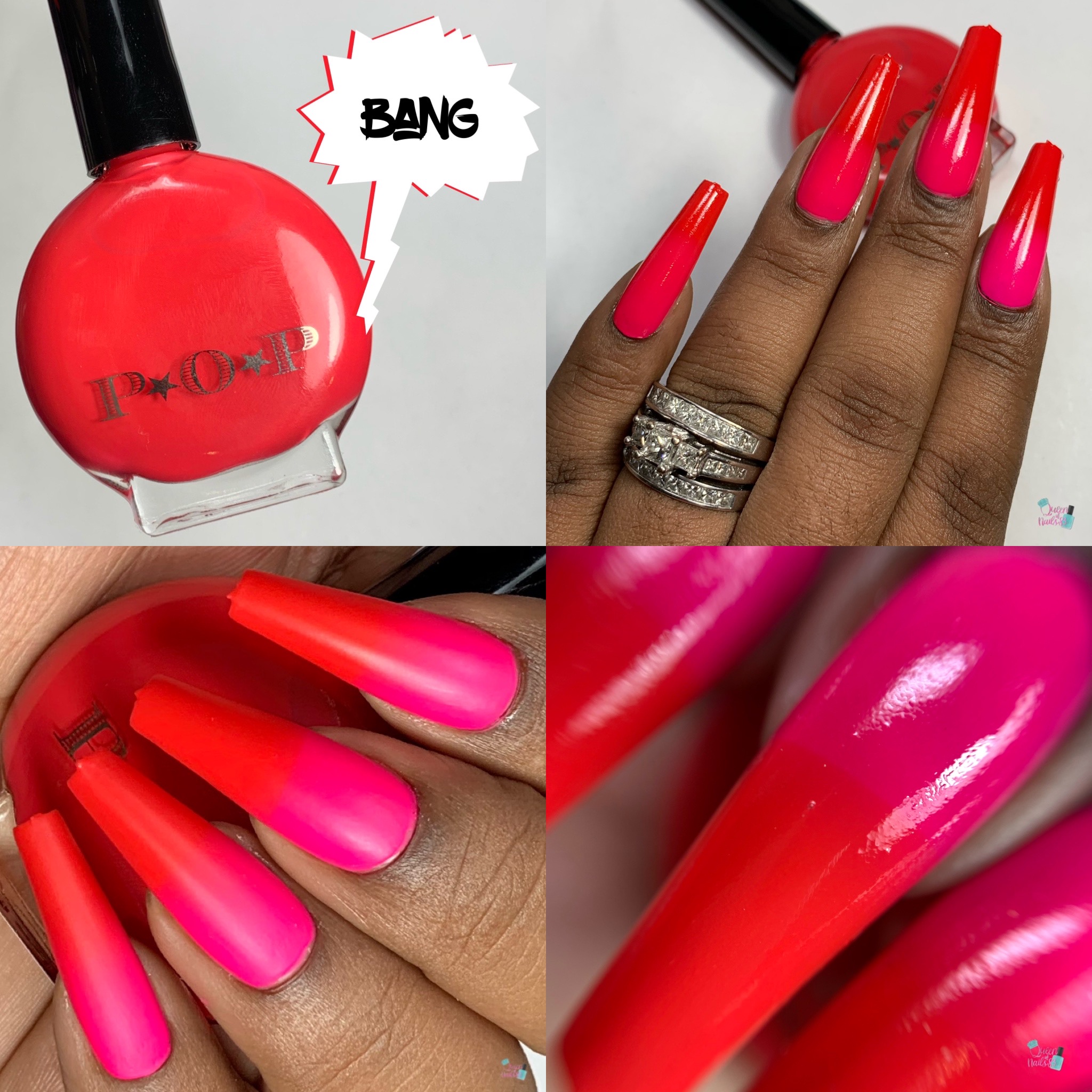 Boom
A saturated hot pink to a lighter pink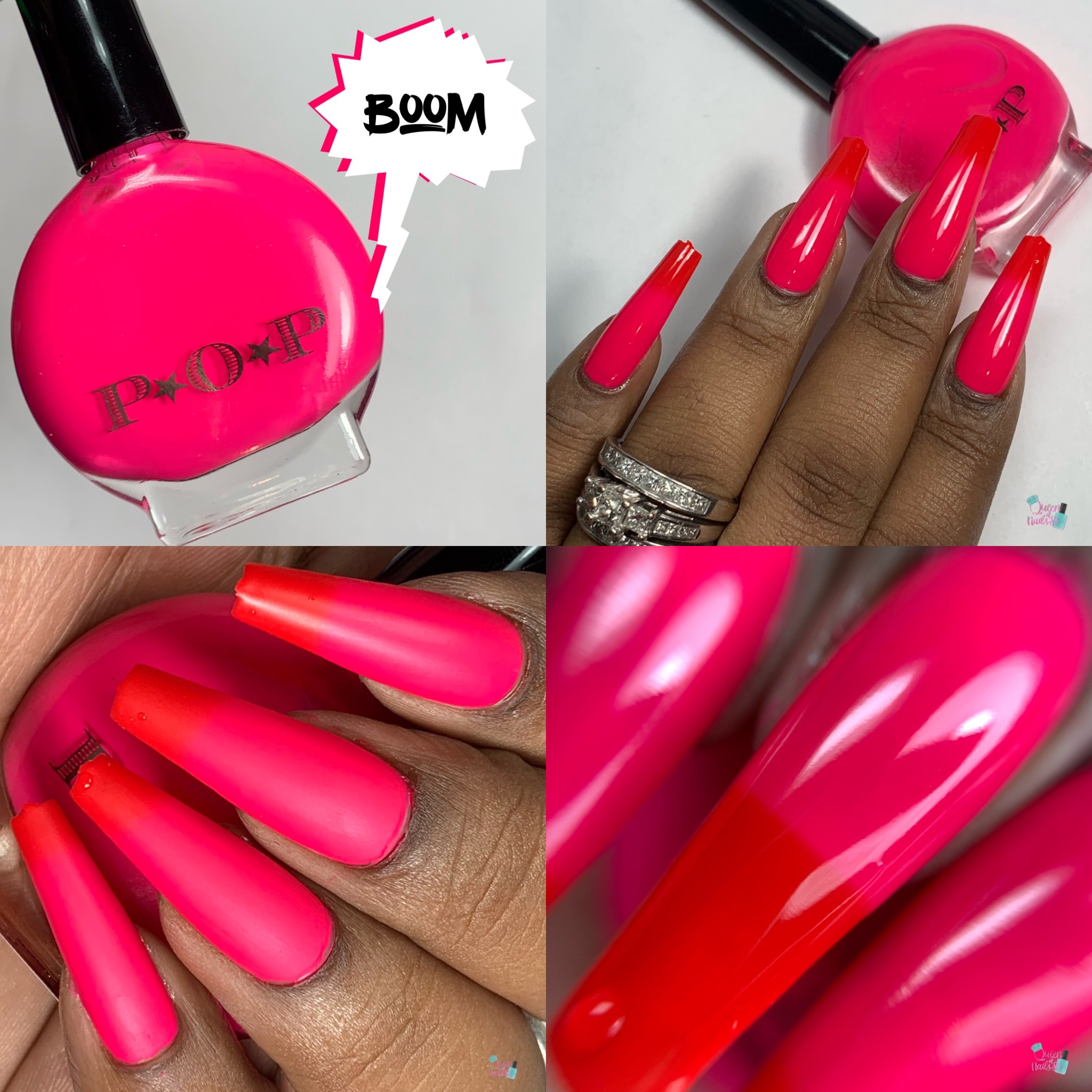 Boink
An orange to coral/pink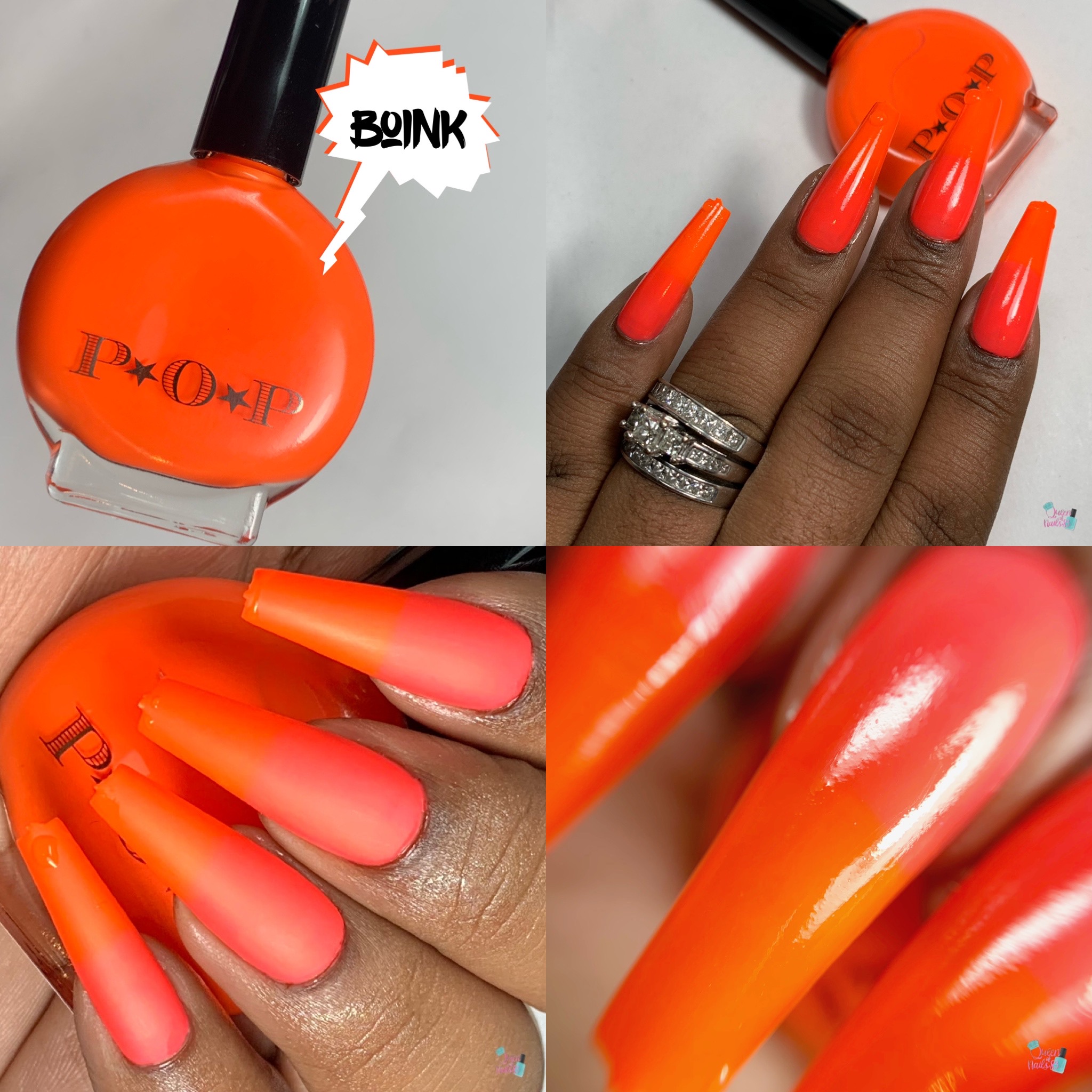 Zoom
A darker orange to yellow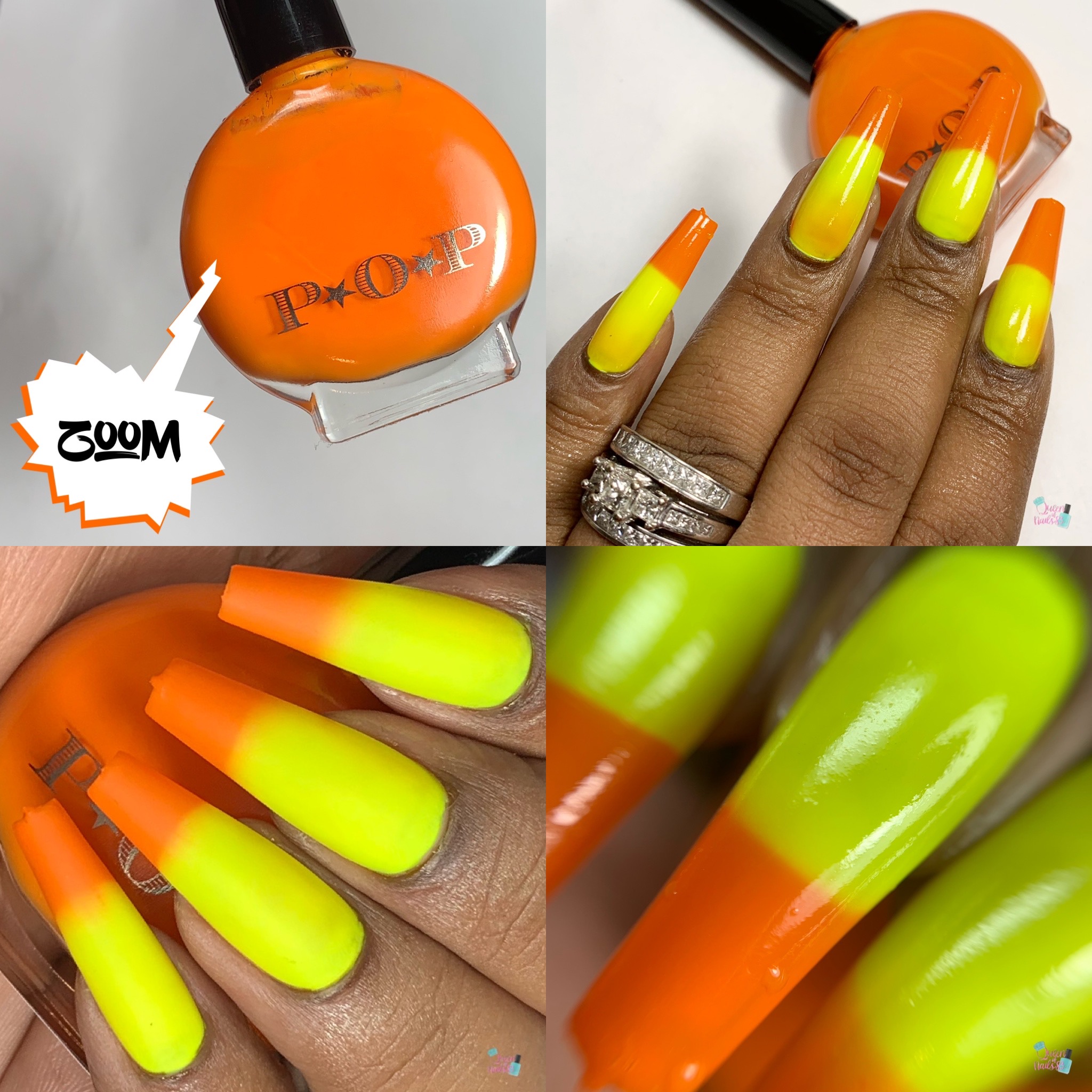 Smash
A kelly green to yellow/light green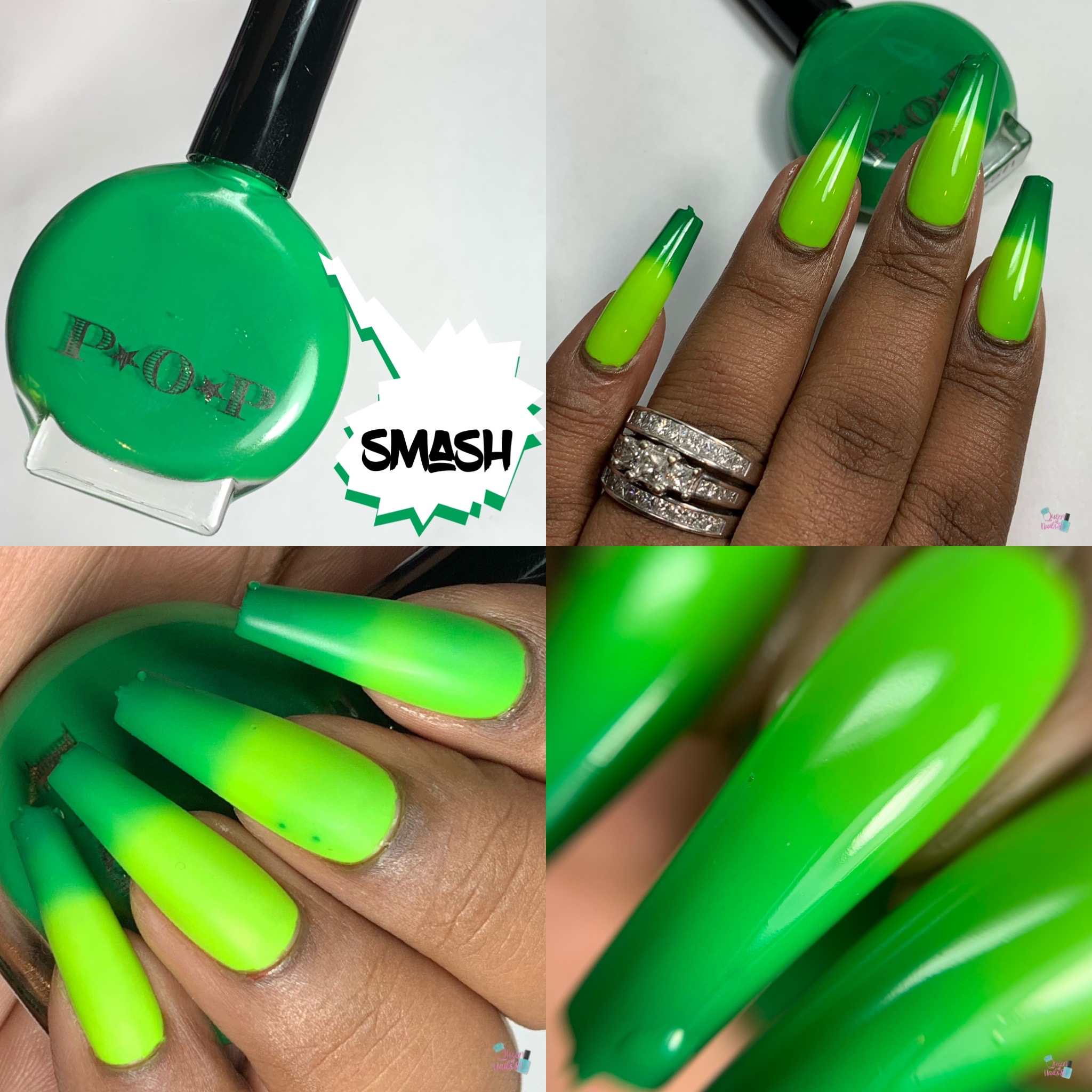 Zing
A cobalt blue to ice blue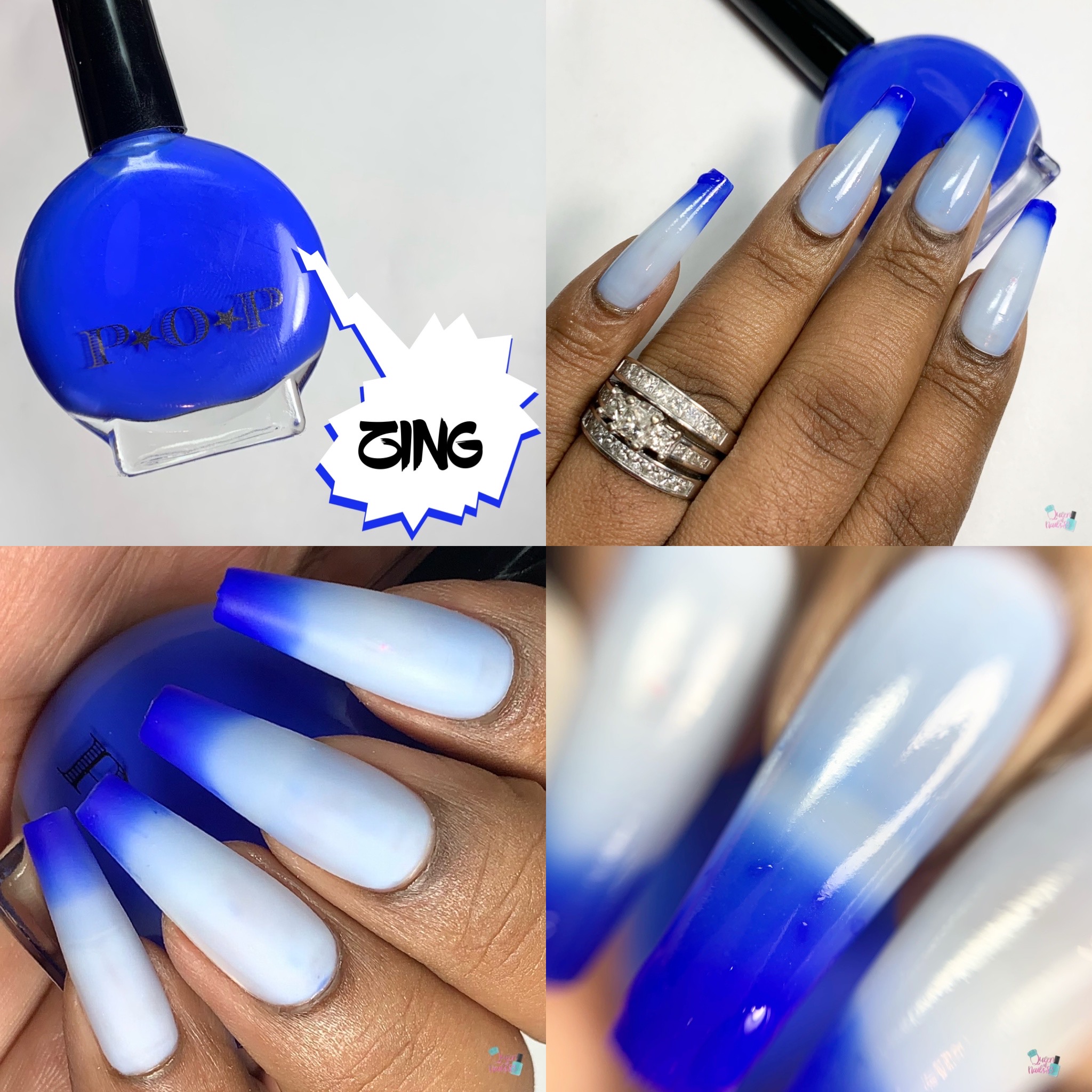 WOW
A purple to hot pink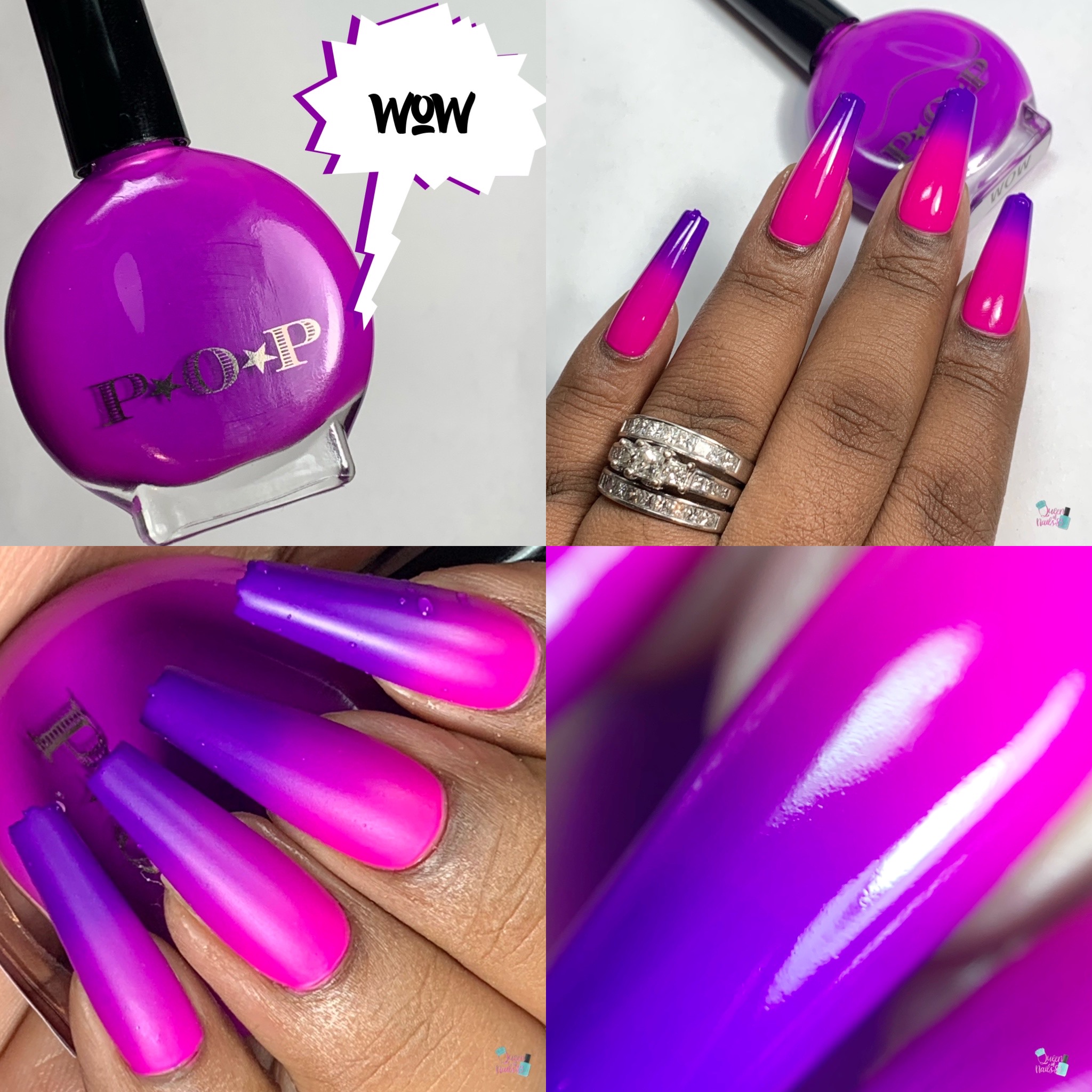 P.O.P Polish – Neon Thermal Collection
Opacity: creme swatches shown in 2 thin coats (easily one-coater depending on application).
Price: $16 each or $95 for the set
Availability: Friday, March 13th
P.O.P Polish
*Like, Comment and Subscribe*
Eat, Laugh, Polish, Repeat
Queen of Nails 83
💕