Hey Sugas!!!You may be asking yourself, "What unearthly thing has Ethereal Lacquer gone and done now?"
Well I'm here to answer that very question. 
Introducing the 5 piece Unearthly Collection releasing Friday, December 6th. 
Enjoy….
**All swatches are done using liquid latex peel off base coat, glossy QDTC and matte topcoat. Swatch photos are taken using artificial lights.**
Earthshine
A teal base with a teal to blue color shifting shimmer and sparse holo pigment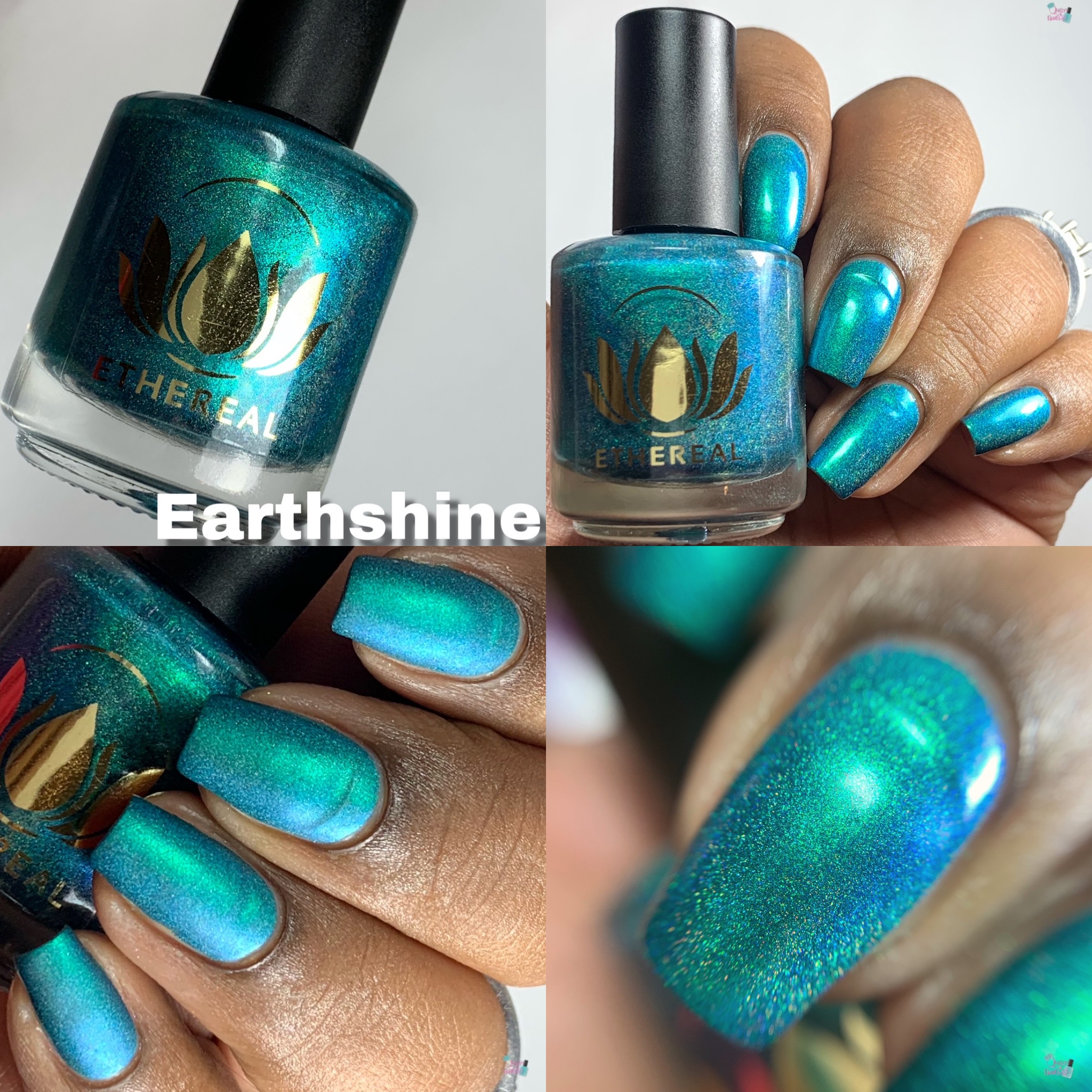 Asteroid
A pale multichrome that shifts red/copper/gold/green in a strong holo base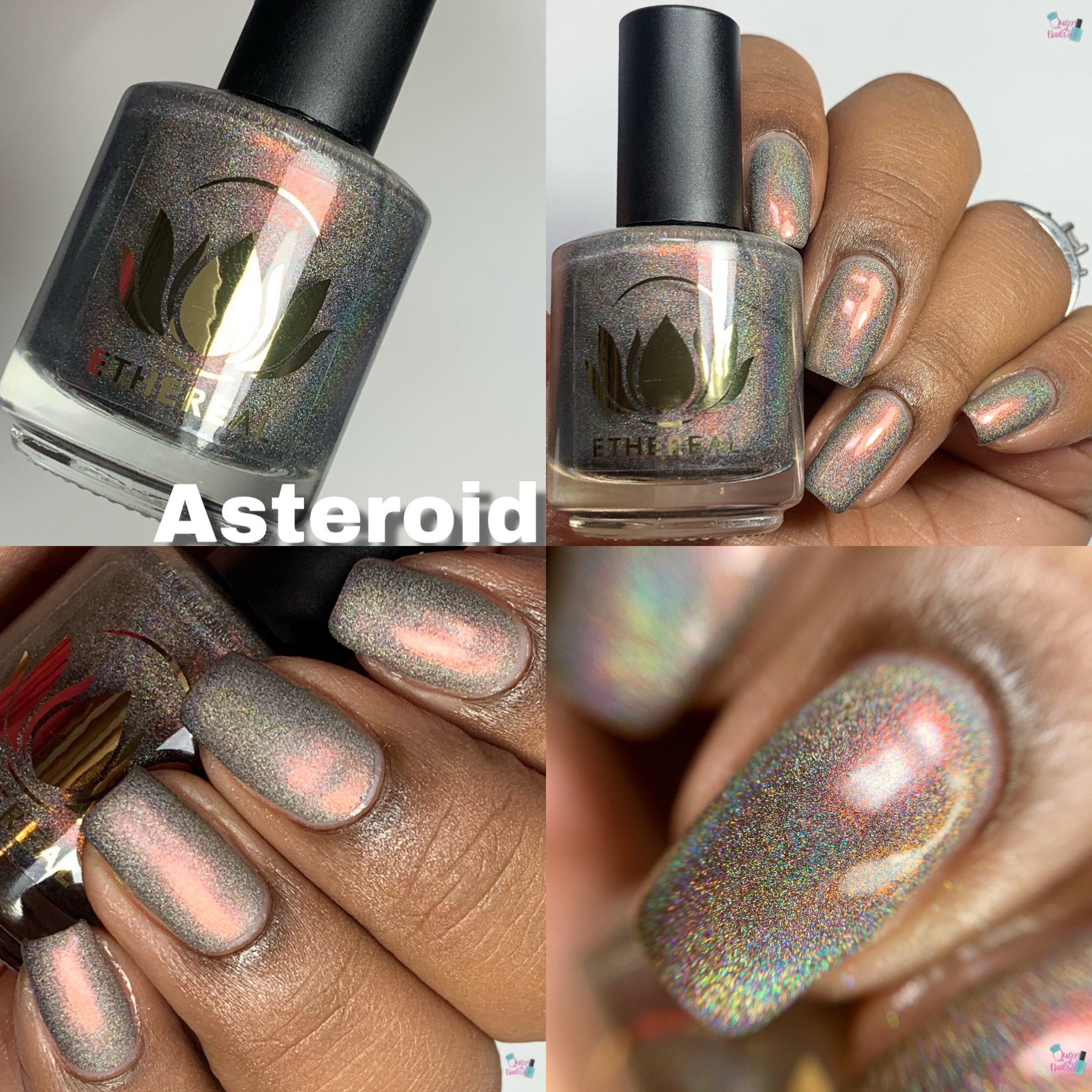 Comet
A medium indigo base with a pale multichrome shimmer that shifts green/aqua/blue/violet/orange with sparse holo shimmer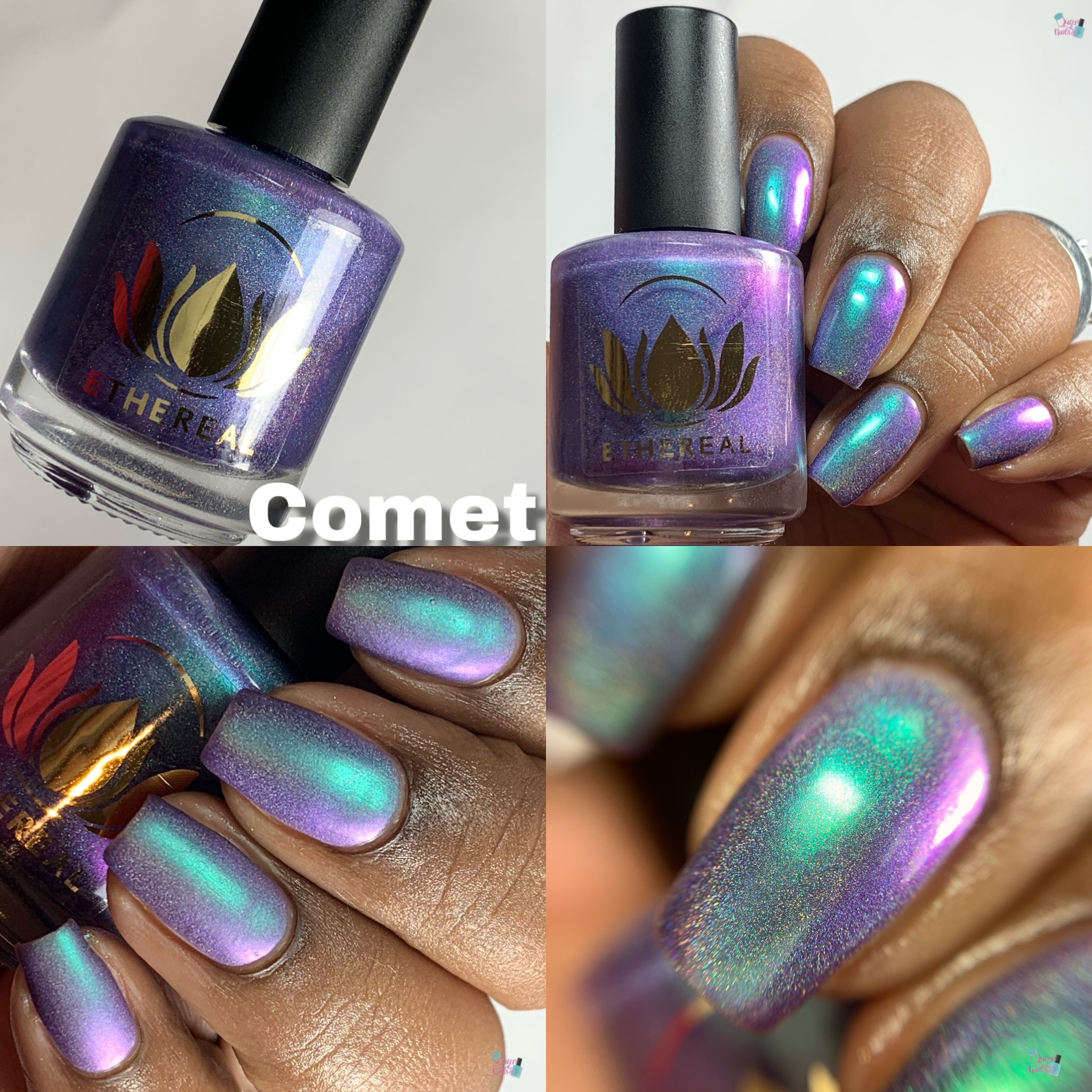 Constellation
A strong holo with pale multichrome shimmer that shifts teal/purple/gold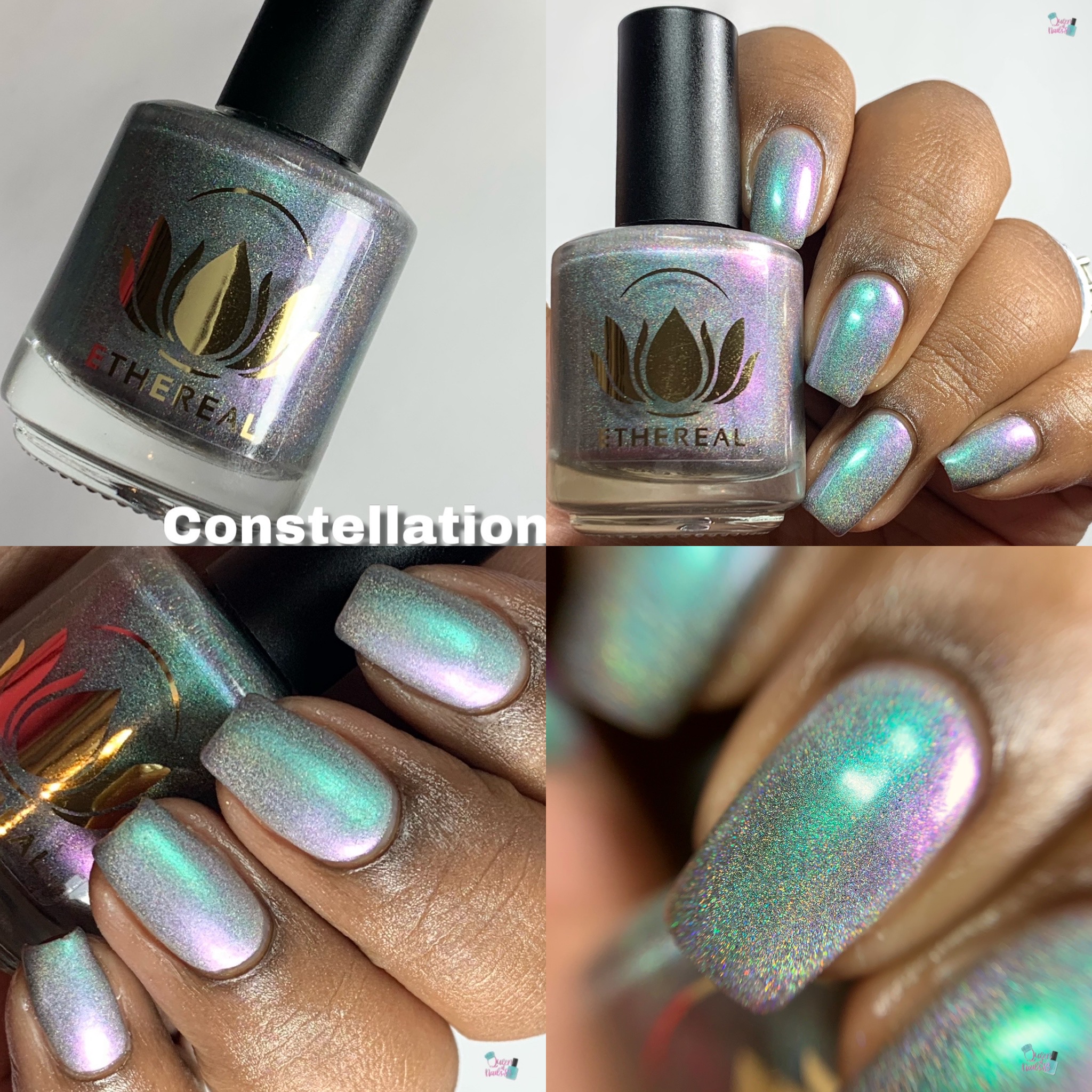 Aura Australis
A clear based topper with a strong pale multichrome shimmer that shifts emerald to bright blue. Swatch shown in 2 coats over black creme.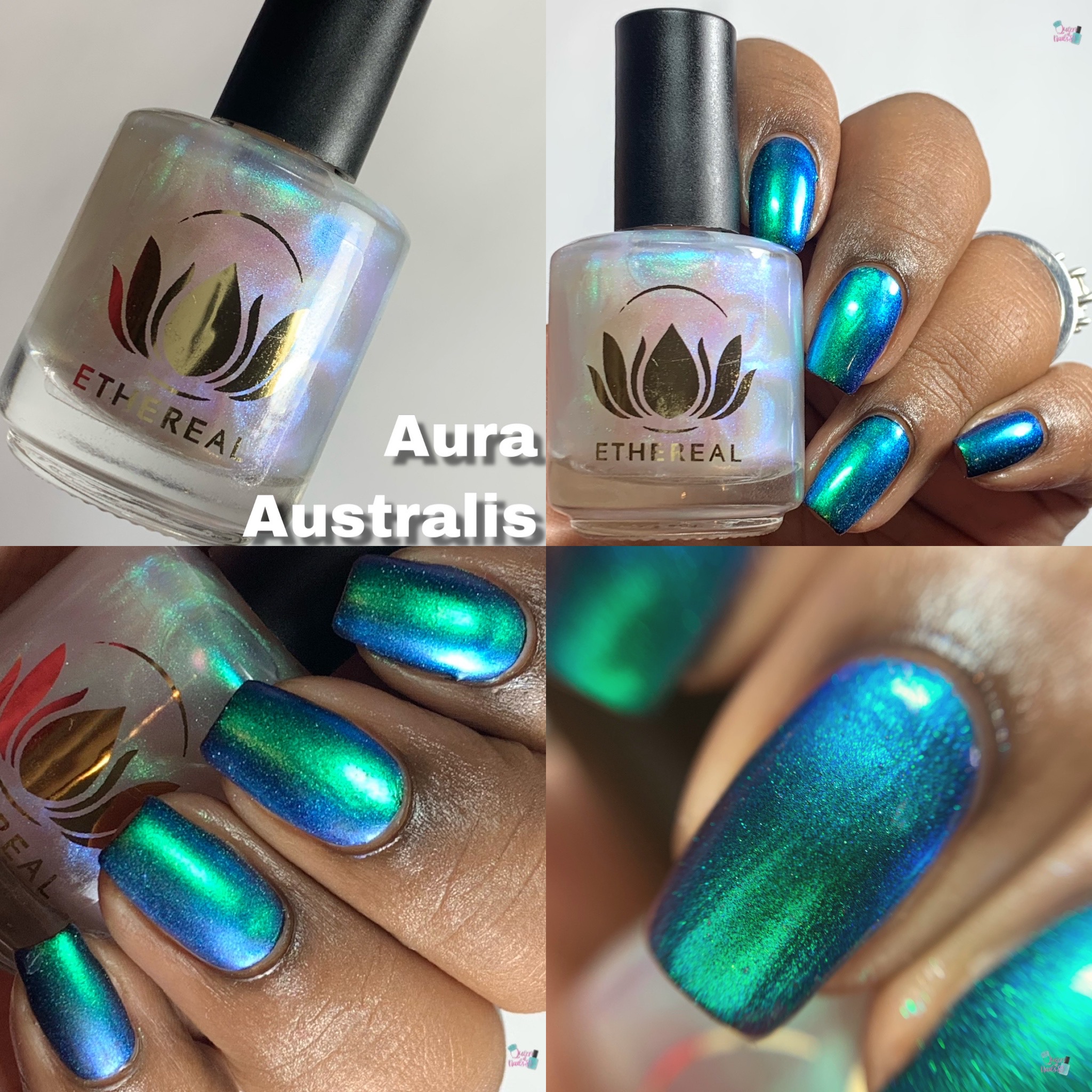 Ethereal Lacquer – Unearthly Collection
The Queen's Choice: Earthshine
Opacity: swatches shown in 3 thin coats 
Price: All $12.50 or $58 for set
Availability: Friday, December 6th 2019 at 9pm eastern thru Friday, December 13th
Ethereal Lacquer
*Like, Comment and Subscribe*
Eat, Laugh, Polish, Repeat
Queen of Nails 83

💕