*

Voice over the intercom*
Attention passengers, this is your pilot speaking! On behalf of Lacquer Airlines, we welcome you aboard flight 1012 with stops in MD, VA and AZ before our final destination in San Antonio, TX.
Please remain seated with you seat belts fastened as we begin our departure. Again, our first stop will be in MD to admire Red-Eyed Lacquer's show exclusives and VIP!
Your flight attendants will be by shortly to offer light refreshments, until then,
Enjoy… 
**All swatches are done using Peel Off Liquid Latex Base Coat, glossy, QDTC and Matte Topcoat. Swatch photos are taken using artificial lights.**
Exclusives
So I Creep
A purple jelly base with teal aurora shimmer and aqua/pink/purple shifting flakies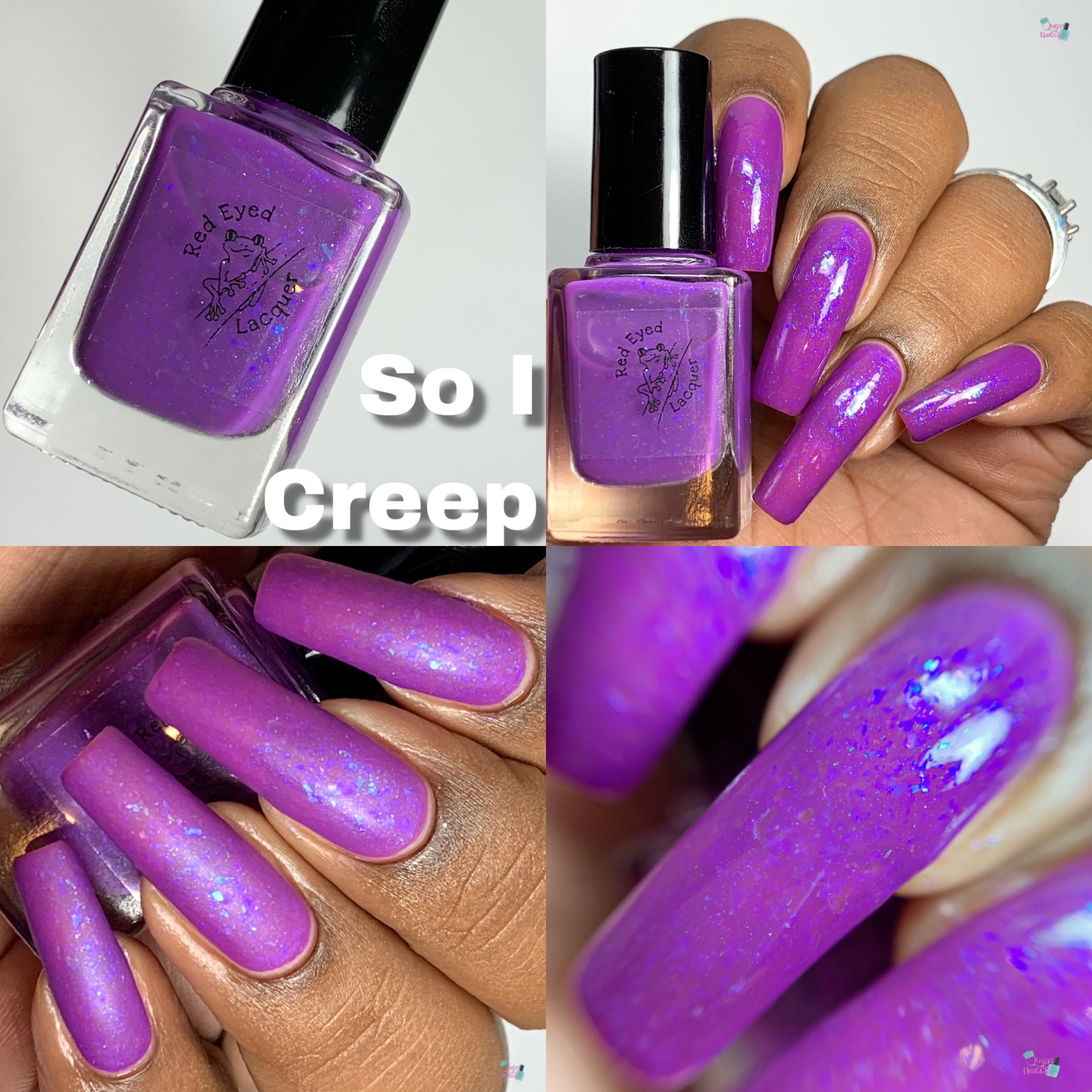 Don't Bug Me
A dark teal base with pink/violet/red/copper multichrome and iridescent rain and green flakies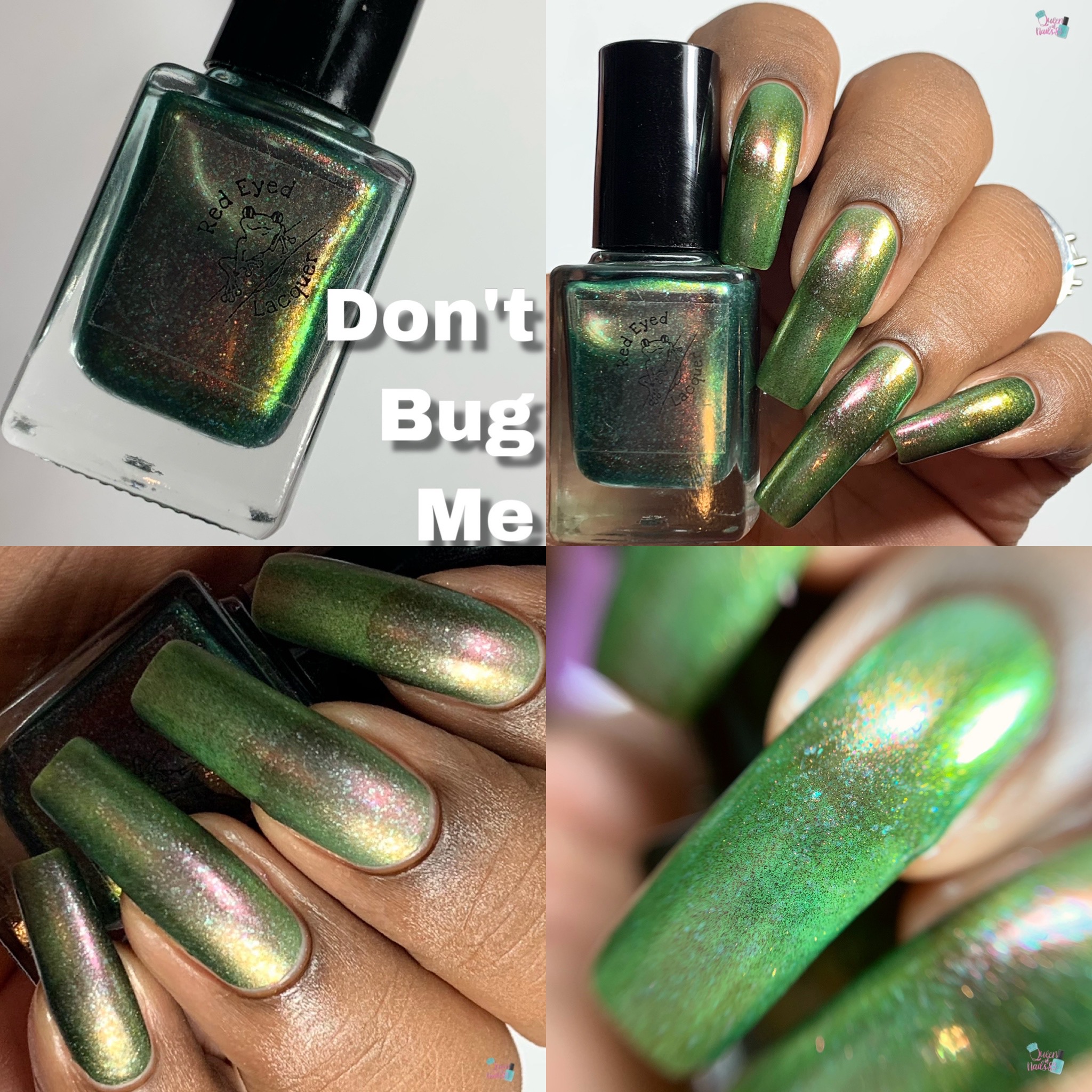 VIP
13 Days at the Alamo
A light nude crelly base with orange/pink/gold shifting flakies and red/copper/gold/green UCC flakies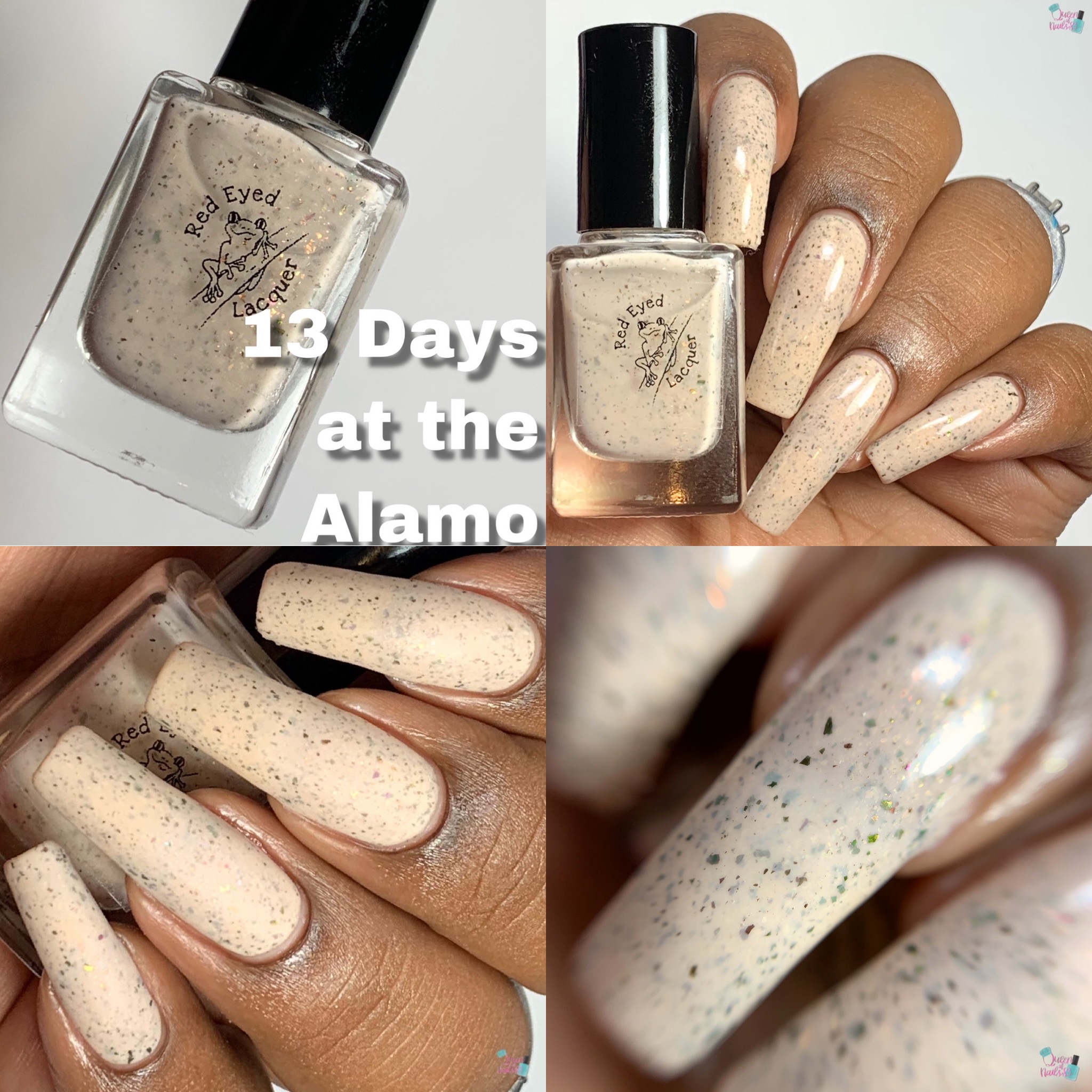 Red Eyed Lacquer – The Indie Shop (TIS) Exclusives and VIP
Opacity: swatches shown in 3 thin coats
Price: Exclusives – $11
Availability: Debuting at TIS Saturday, October 12th
Please note, additional show exclusives stock will be available online after show. Deatils TBA!
Red Eyed Lacquer
*Like, Comment and Subscribe*
Eat, Laugh, Polish, Repeat
Queen of Nails 83
💕