Hey Sugas!!! Pink, pink and more pink!!!
Everyone knows that PINK is my favorite color so today I am beyond excited to share All the Pretty Pinks collab box for October 2019.
This is a PRE-SALE box that will be available for a limited time… 6 days to be exact, so don't delay! It contains two pink indie polishes made by Lisa Russell of My Stunning Nails and Angie Cavaiuolo-Neyens of Sassy Pants Polish and a pink foaming bath bomb by Angie's sister brand, Handmade Natural Beauty. This is a Pink Halloween Box that will arrive right in-time for Halloween.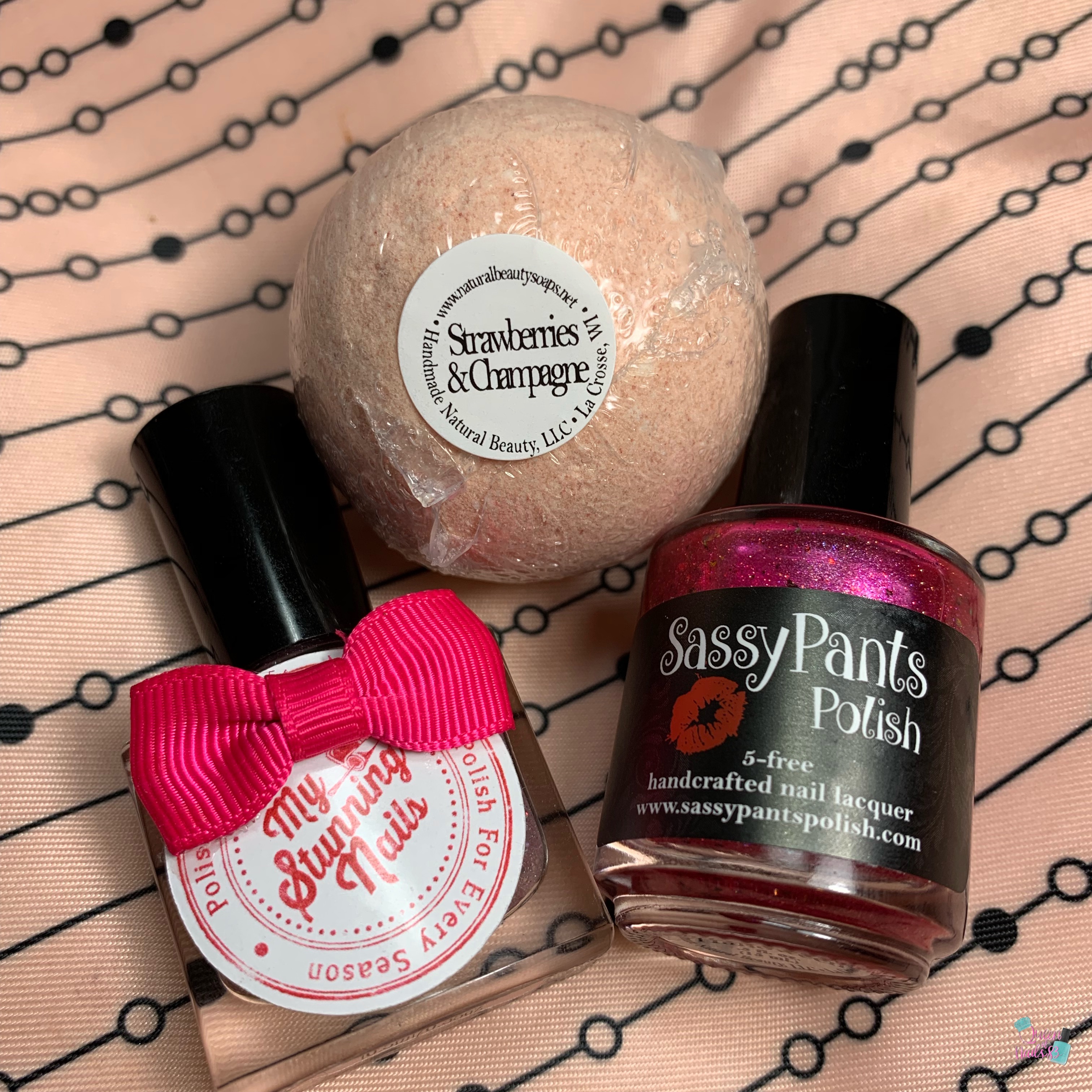 Enjoy!!!
 **All swatches are done using liquid latex Peel-off Base Coat, glossy, QDTC and Matte Topcoat. Swatch photos are taken using  artificial lights.**
My Stunning Nails – Candy!
A soft pink mica with a hint of yellow mica with opaque white glitter and several sizes of silver glitter.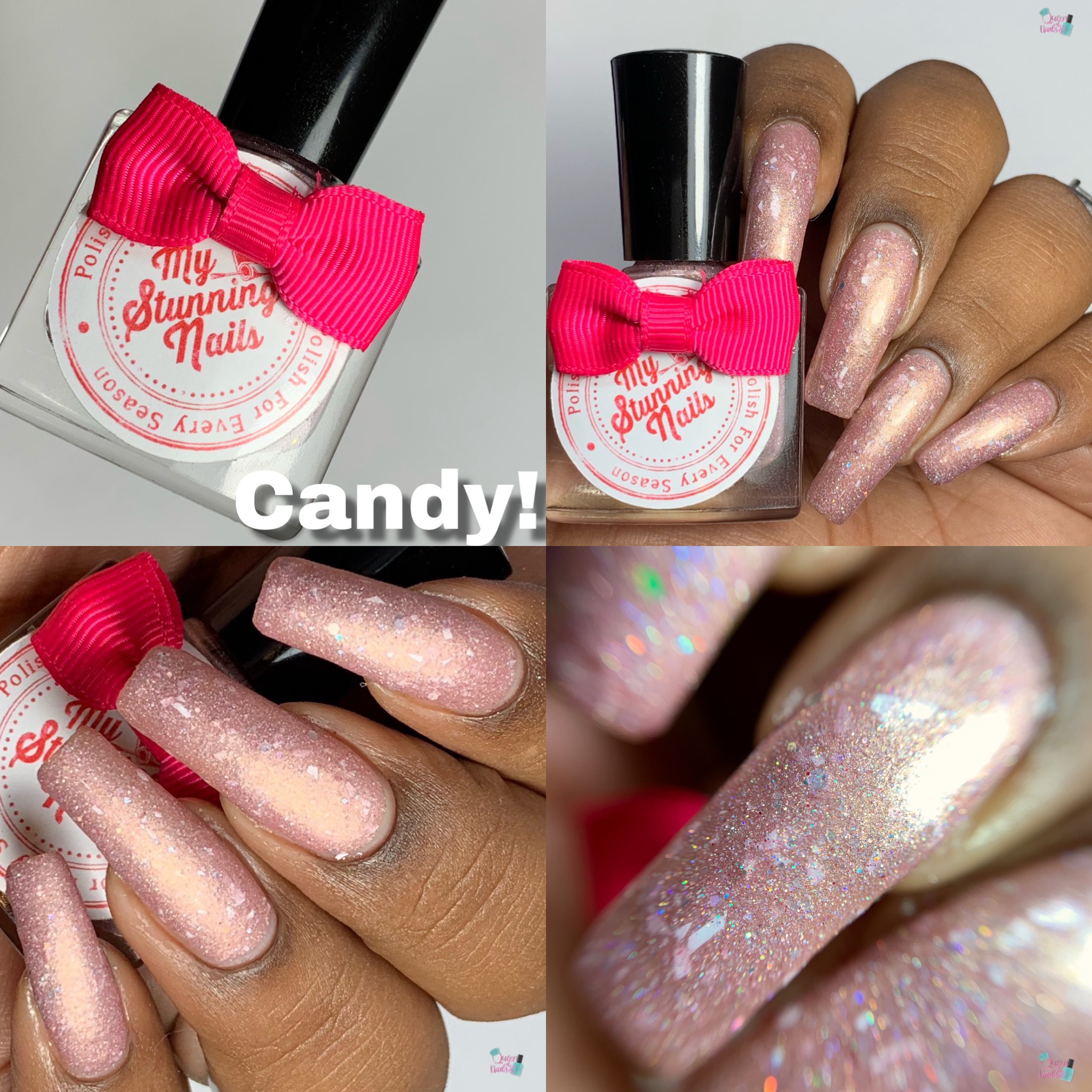 Sassy Pants Polish – Pink Halloween
A vibrant hot pink scattered holographic polish with red-orange-gold-green shifting UCC flakies.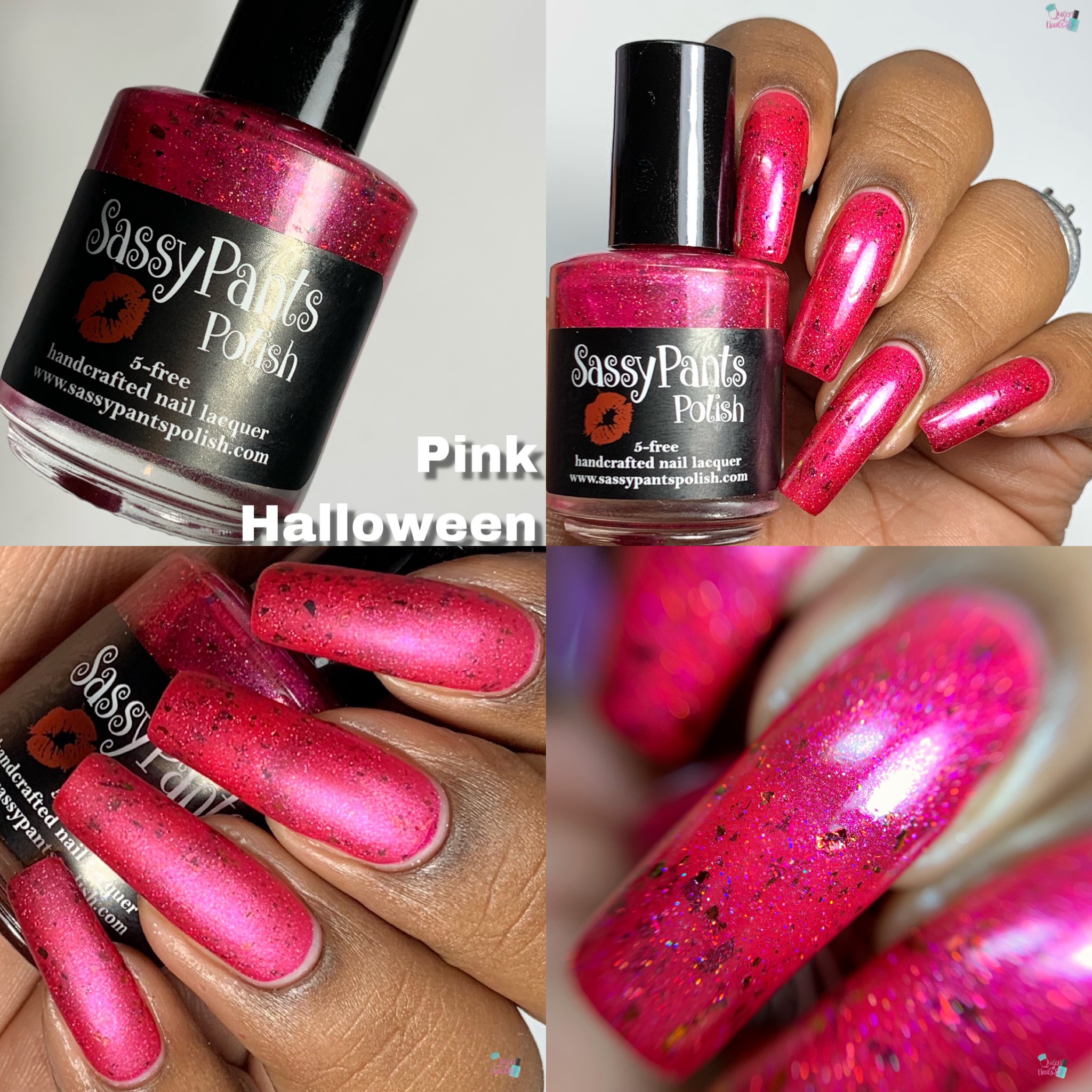 Handmade Natural Beauty – Strawberries & Champagne Scented Bath Bomb
A strawberries and champagne scented bath bomb that will leave your bathroom smelling wonderful and your skin feeling so soft!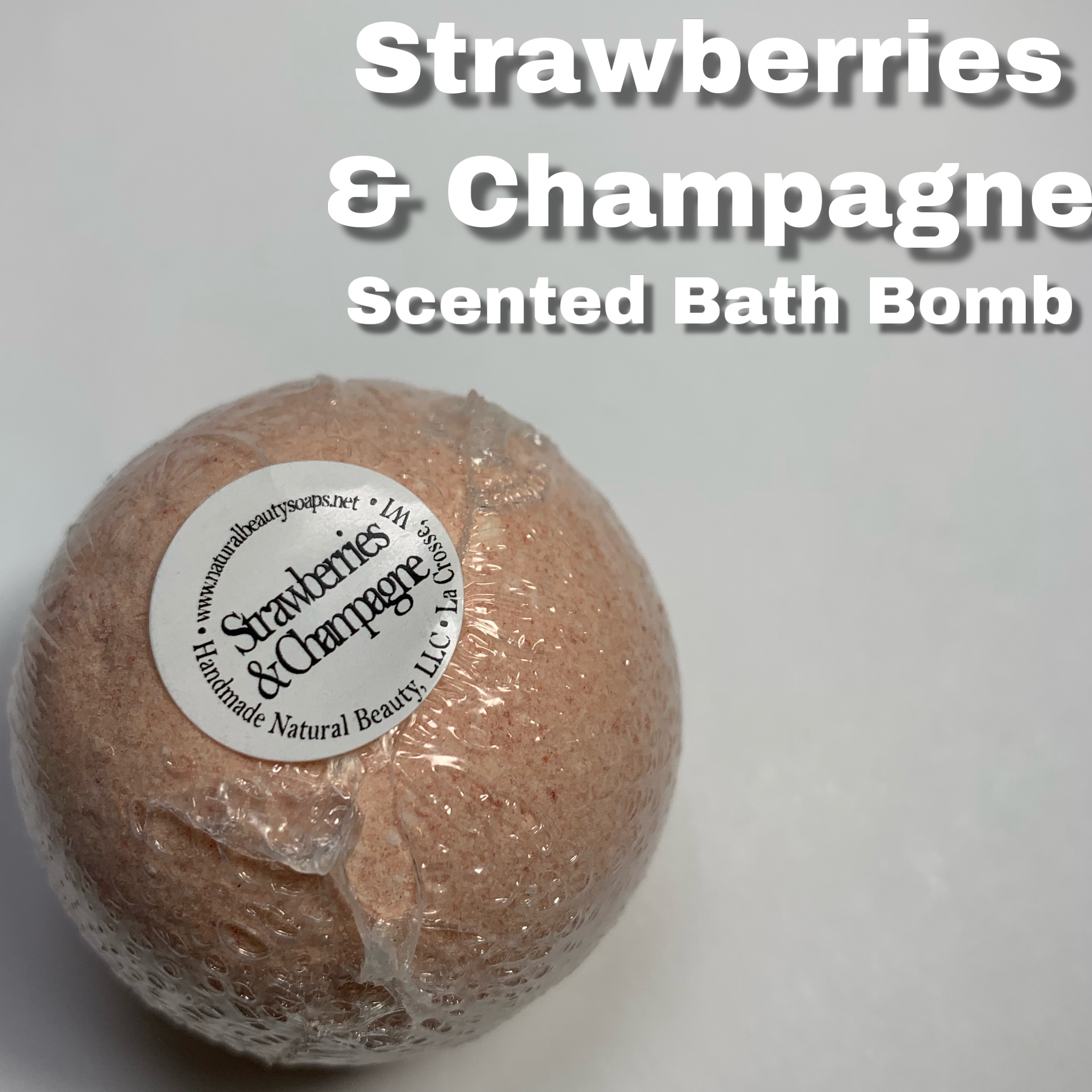 All the Pretty Pinks – October 2019 Box
Opacity: swatches shown with 3 coats 
Price: $29 
Availability: Friday, October 4th thru Wednesday, October 9th
All the Pretty Pinks
*Like, Comment and Subscribe*
Eat, Laugh, Polish, Repeat
Queen of Nails 83
💕