Hey Sugas!!! It's time to turn in my summer brights and pull out all the dark and vampy fall/autumn shades of polish.
#saidsnooneever!!!
Rainbows appear all year long and now you can have your own personal rainbow in the palm of your hand…. or on your fingertips. Rogue is releasing Happy Rainbow, a 7-piece collection featuring color shifting shimmers in warm jelly shades.
Enjoy….
**All swatches are done using liquid latex peel off base coat, glossy QDTC and matte topcoat. Swatch photos are taken using artificial lights.**
Korgi Undercover
A cherry red jelly with red to green shifting shimmer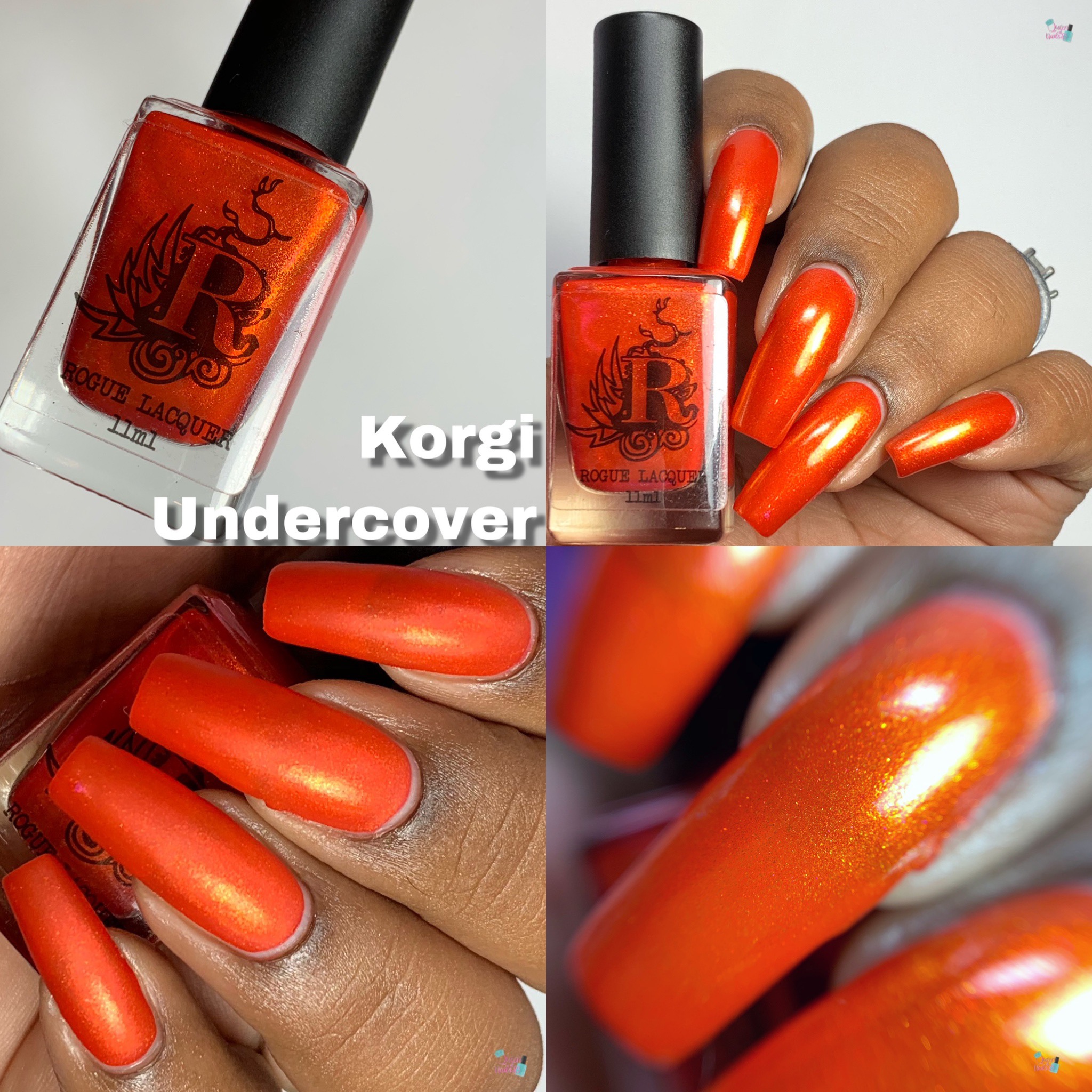 Believe in Magic
A bright tangerine jelly with green to gold color shifting shimmers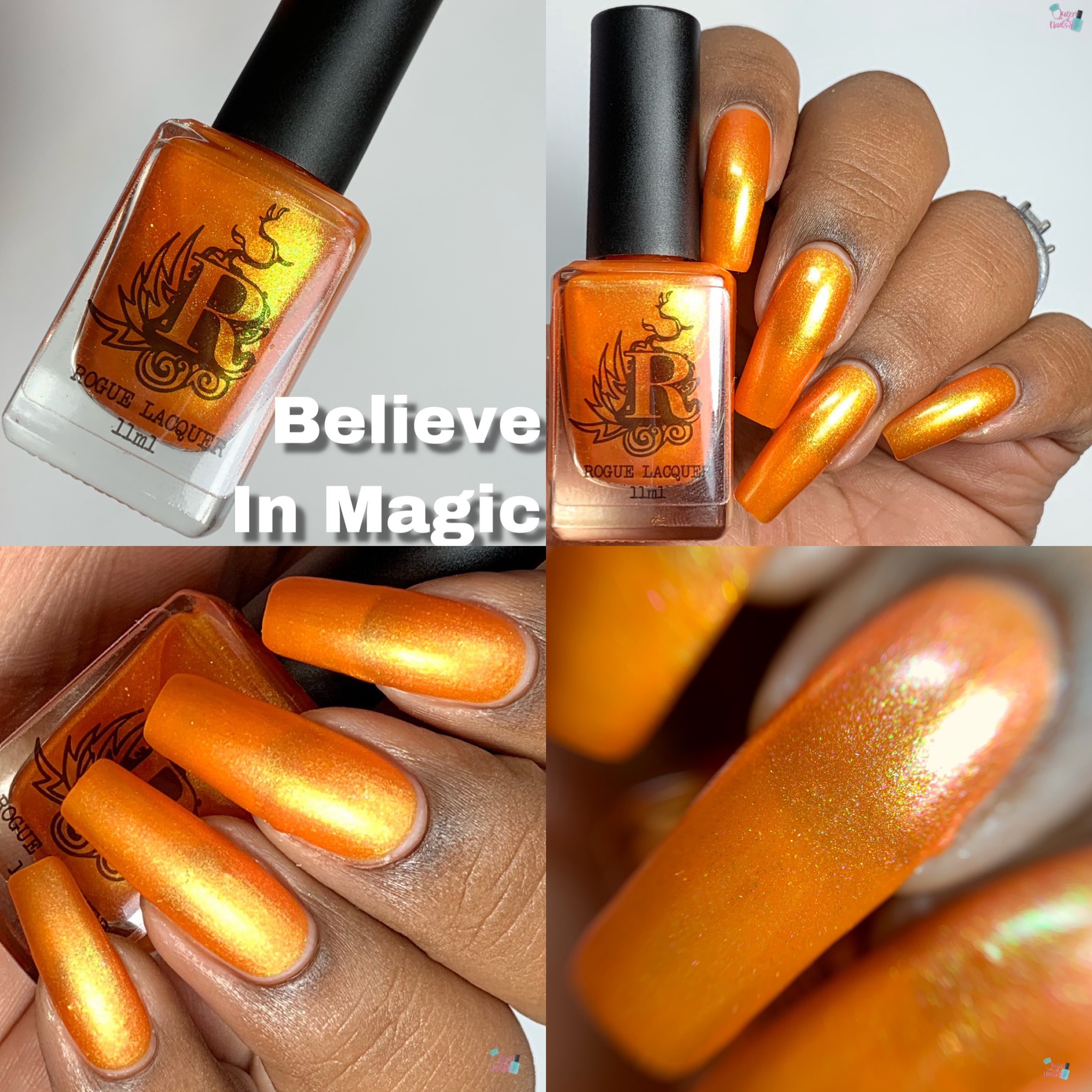 Lemon Scented Life
A sunshine yellow jelly with blue, green and indigo color shifting shimmers.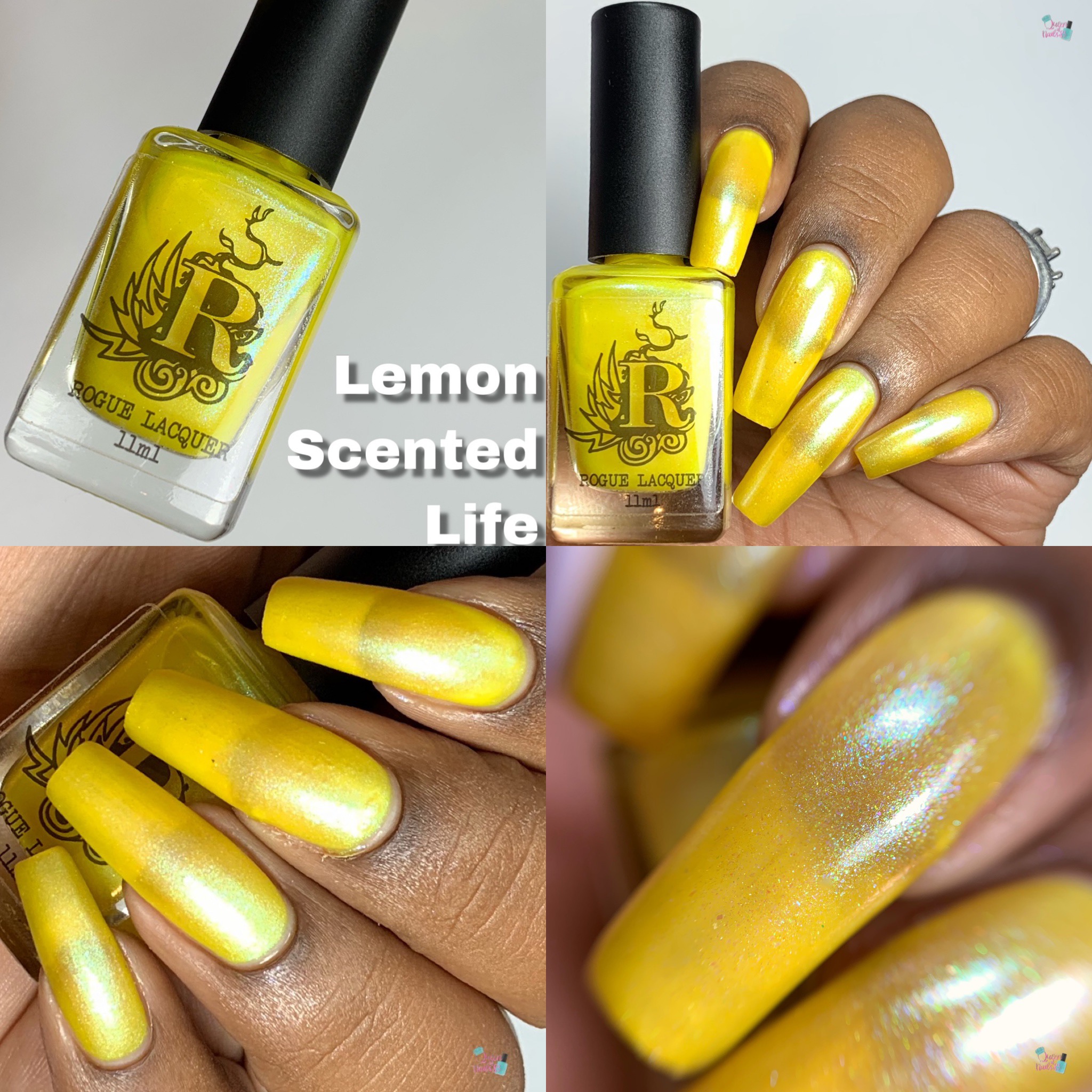 Jeepin
A grass green jelly with green to purple color shifting shimmers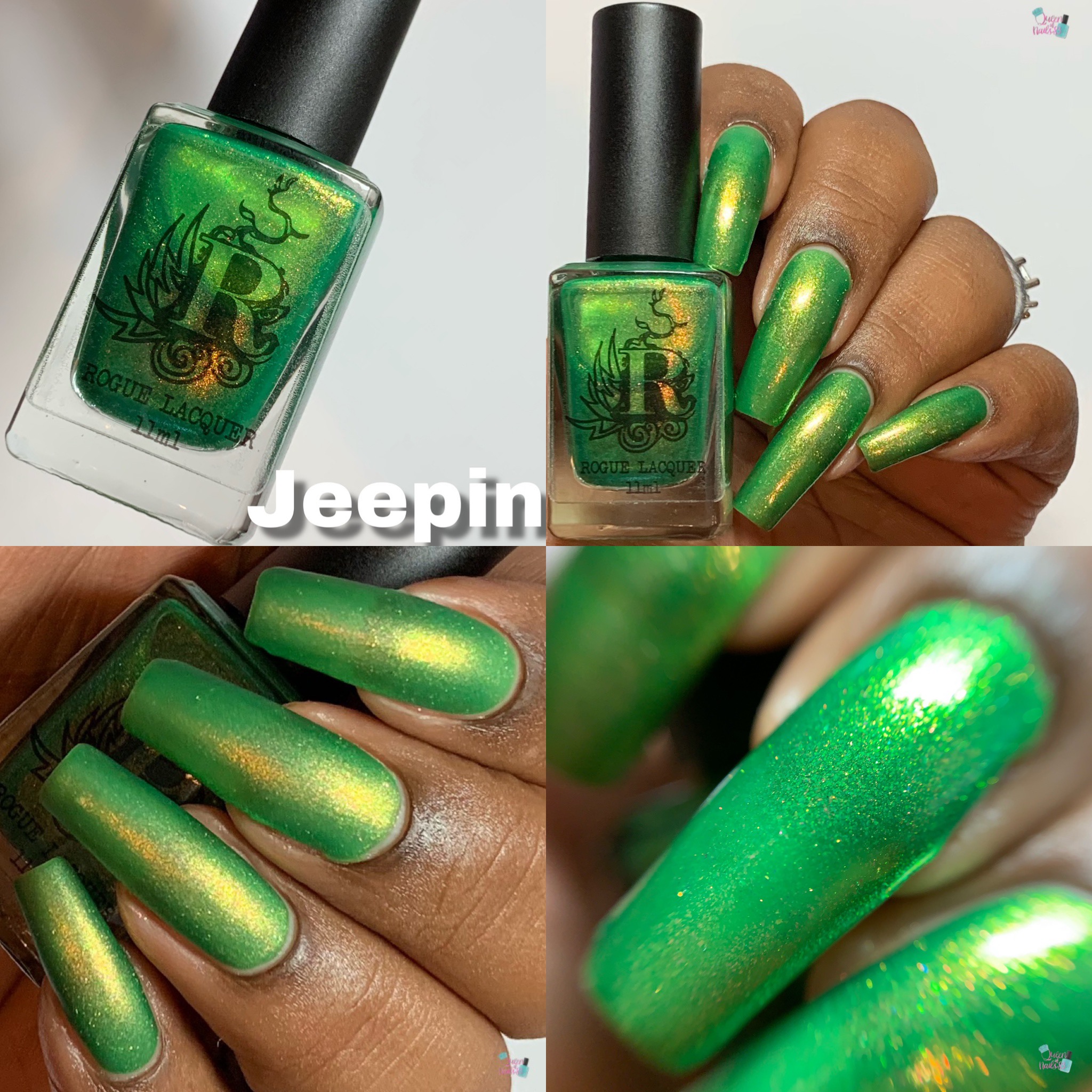 Whales Chat Too
A bright sapphire blue jelly with blue to turquoise color shifting shimmers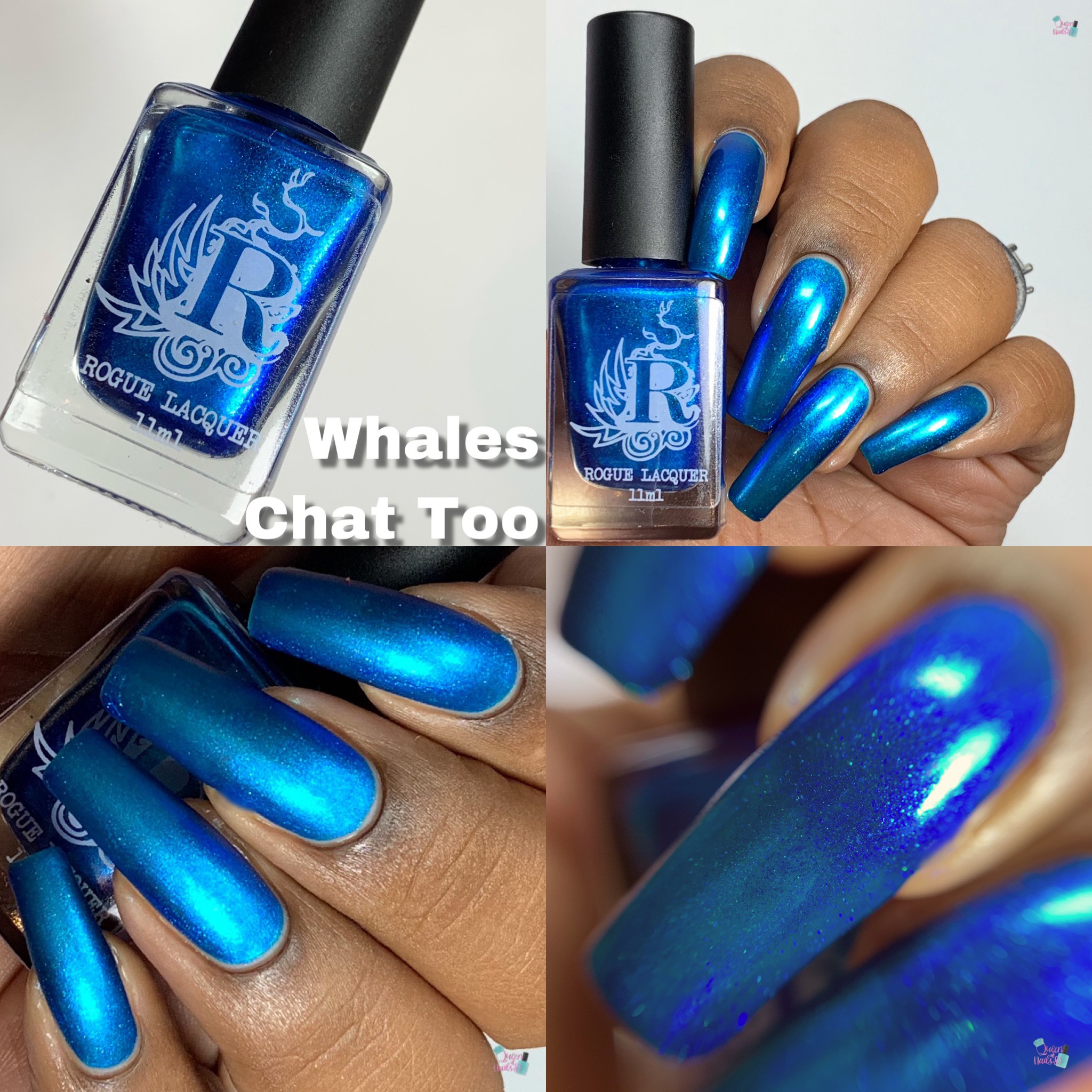 The Rainbow Connection
A luscious grape jelly with blue purple color shifting shimmers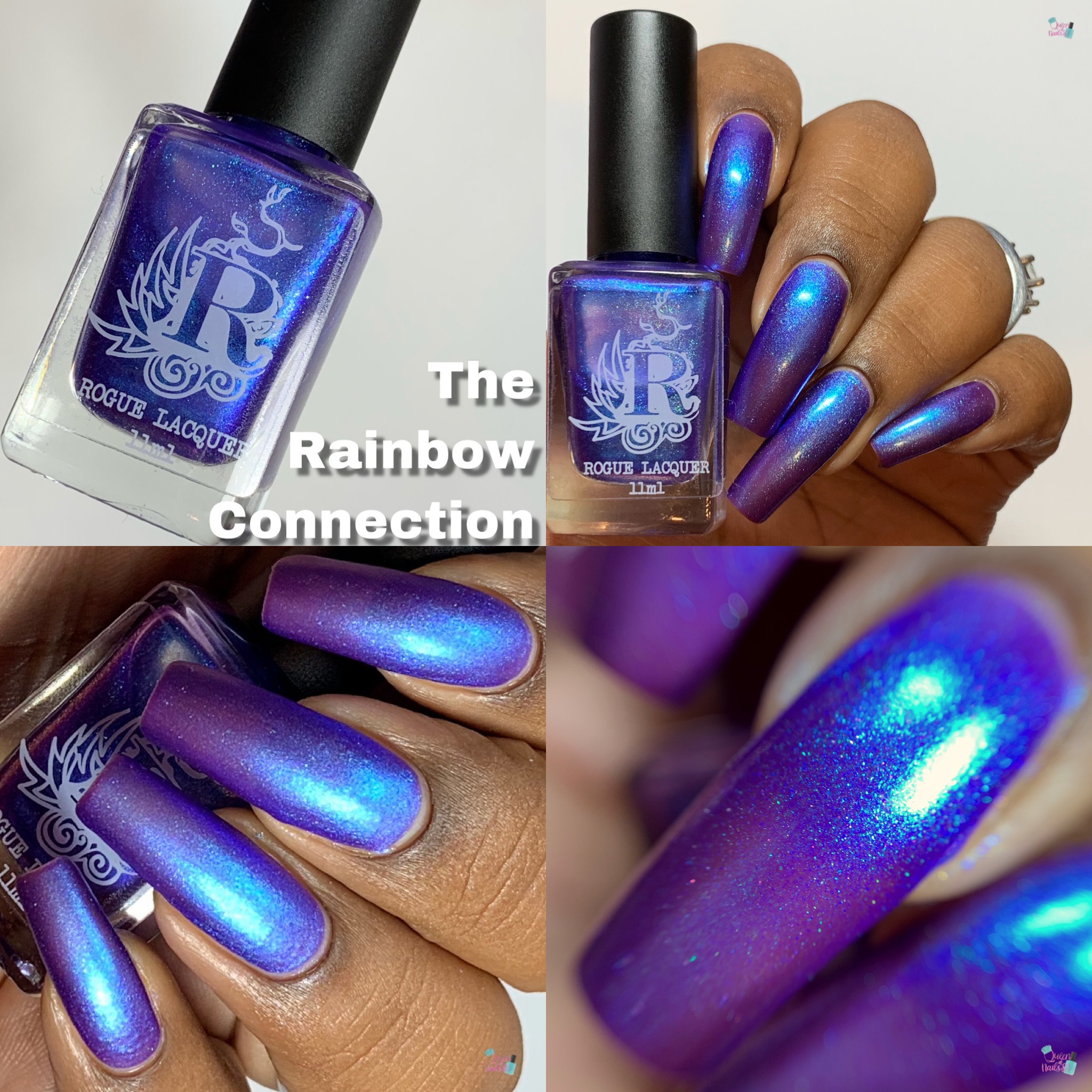 The Lovers, the Dreamers and Me
A soft violet jelly with purple pink and gold color shifting shimmer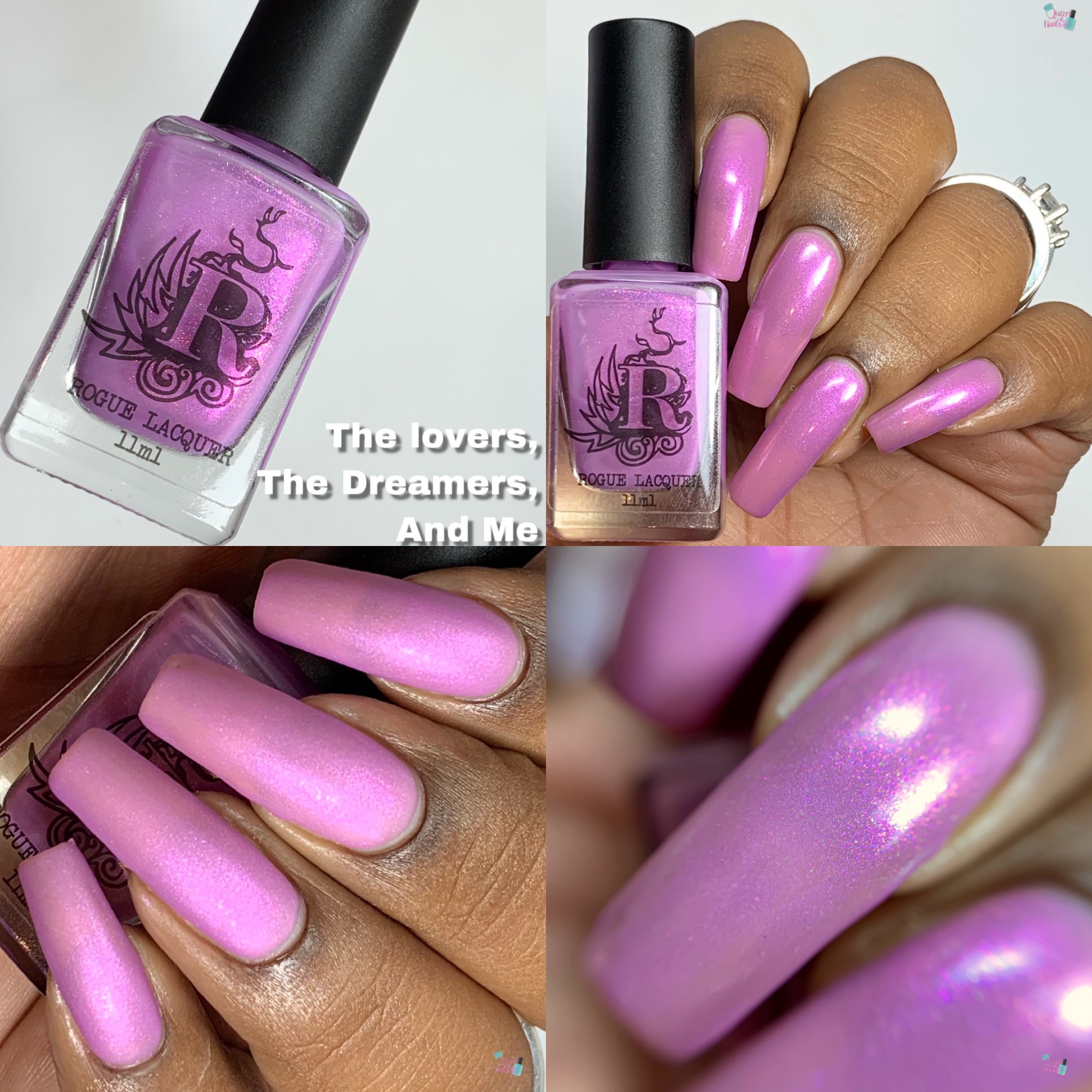 Rogue Lacquer – Happy Rainbows Collection
Opacity: swatches shown in 3 coats
Price: $11 each or $70/set
Availability: Saturday, September 14th at 6pm mountain time
Rogue Lacquer
*Like, Comment and Subscribe*
Eat, Laugh, Polish, Repeat
Queen of Nails 83

💕