Hey Sugas!!! I'm running off coffee and fumes this morning and slowly making my way through the day. I definitely have a new found appreciation and respect for working women who go back to school. This being a wife, mother, woman, student thing is not for the lighthearted, it takes a level of sacrifice , patience and dedication that I didn't know I had…lol! But this is my dream so I'm going to see it through til the end because that which does not kill me, makes me stronger!
On to the polish…
Baroness X and Ethereal Lacquer combined their powerful forces to create the Sunwashed Grave Duo. Ethereal Lacquer found inspiration a sun washed graveyard photos while Baroness X drew from the spirits of a graveyard at twilight picture. Both stunning and definitely needed!
Enjoy!!!
 **All swatches are done using liquid latex Peel-off Base Coat, glossy, QDTC and Matte Topcoat. Swatch photos are taken using  artificial lights.**
Soleil Sinistre
A medium earthy mauve base with a glowing red to gold shifting shimmer full of iridescent color shifting flakies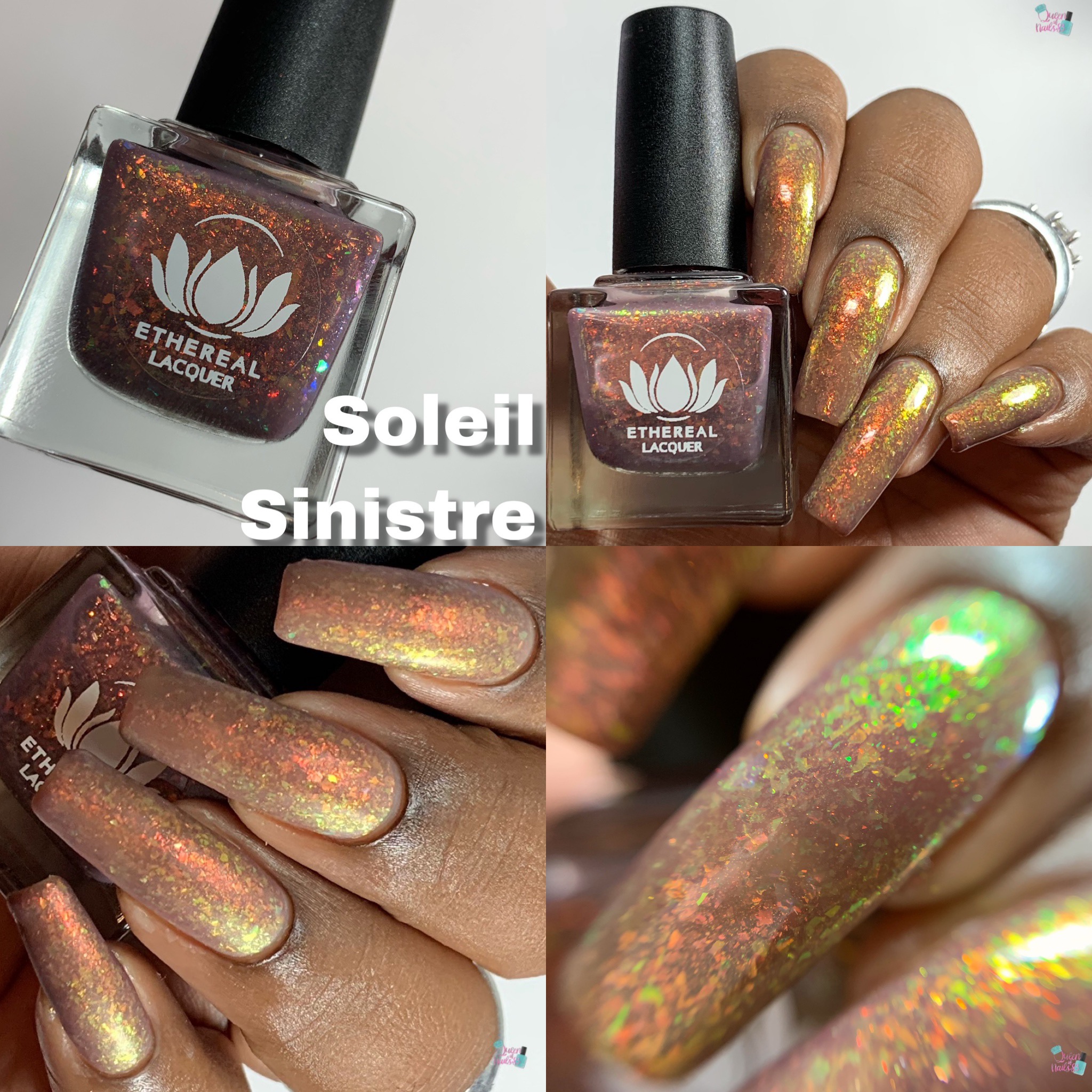 Immortal Glow (GITD/T)
A purple to blue to light blue tri-thermal with blue to purple shimmer, orange/gold/green shifting iridescent flakes and an indigo glow pigment.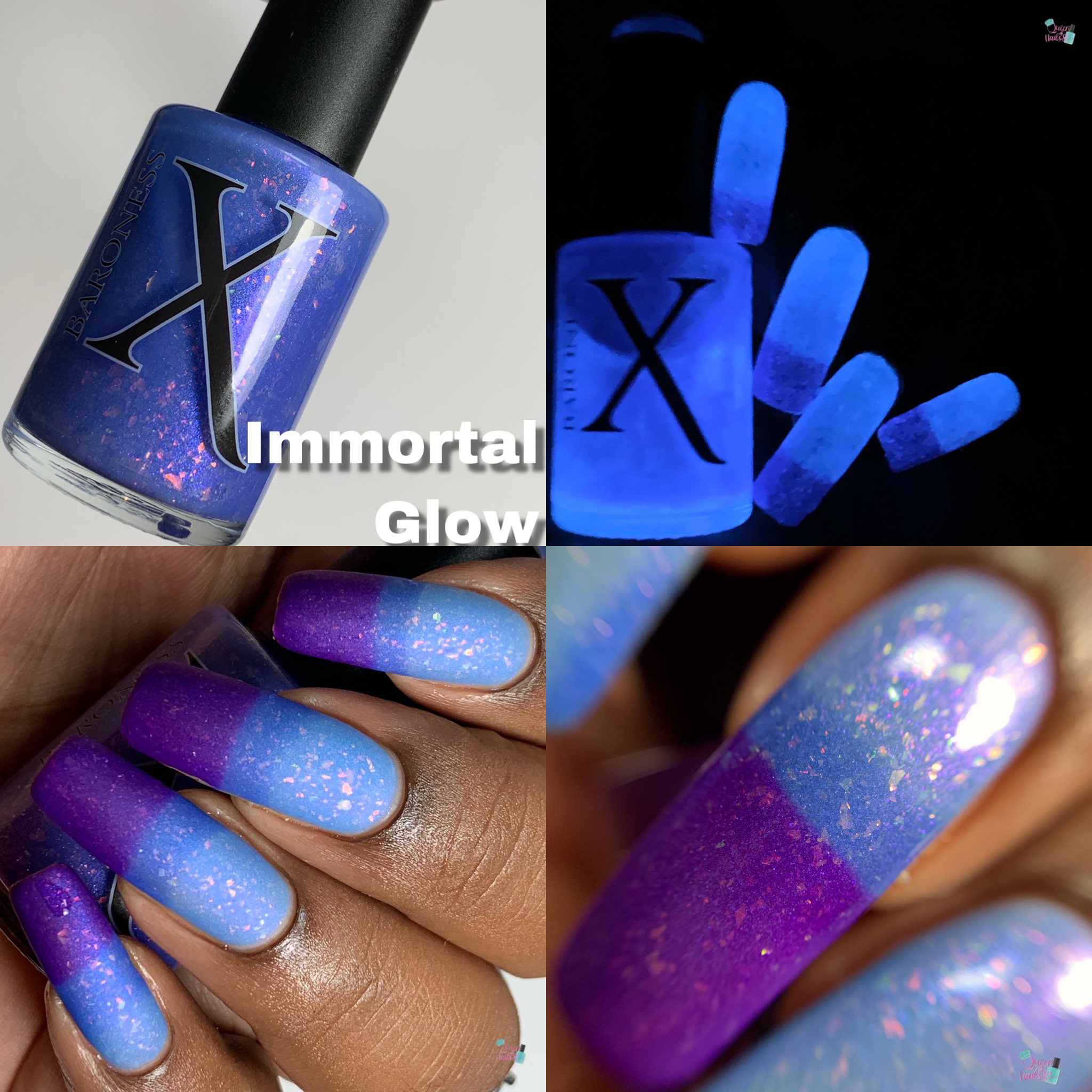 Baroness X & Ethereal Lacquer – Sunwashed Grave Duo
Opacity: swatches shown with 3 coats 
Price: $24 + shipping 
Shipping: Will begin Sept 27th
Availability: Thursday, September 12th to Sunday, September 22nd
Baroness X & Ethereal Lacquer
*Like, Comment and Subscribe*
Eat, Laugh, Polish, Repeat
Queen of Nails 83
💕