Hey Sugas!! Just

getting

in and settled

from

class and

boy

am I TIRED!
Today

I have

21

polish

es and/or wax

available

for

September

Hella Ha

ndmade Creation.
Enjoy… 
**All swatches are done using liquid latex peel off base coat, glossy, QDTC and Matte Topcoat. Swatch photos are taken using artificial lights.**
Bee's Knees Lacquer – Never Take Things for Granite
Theme: Rick & Morty
A granite gray with orange to green Aurora shimmer and loaded with iridescent flakies
Price: $13 / Cap: NONE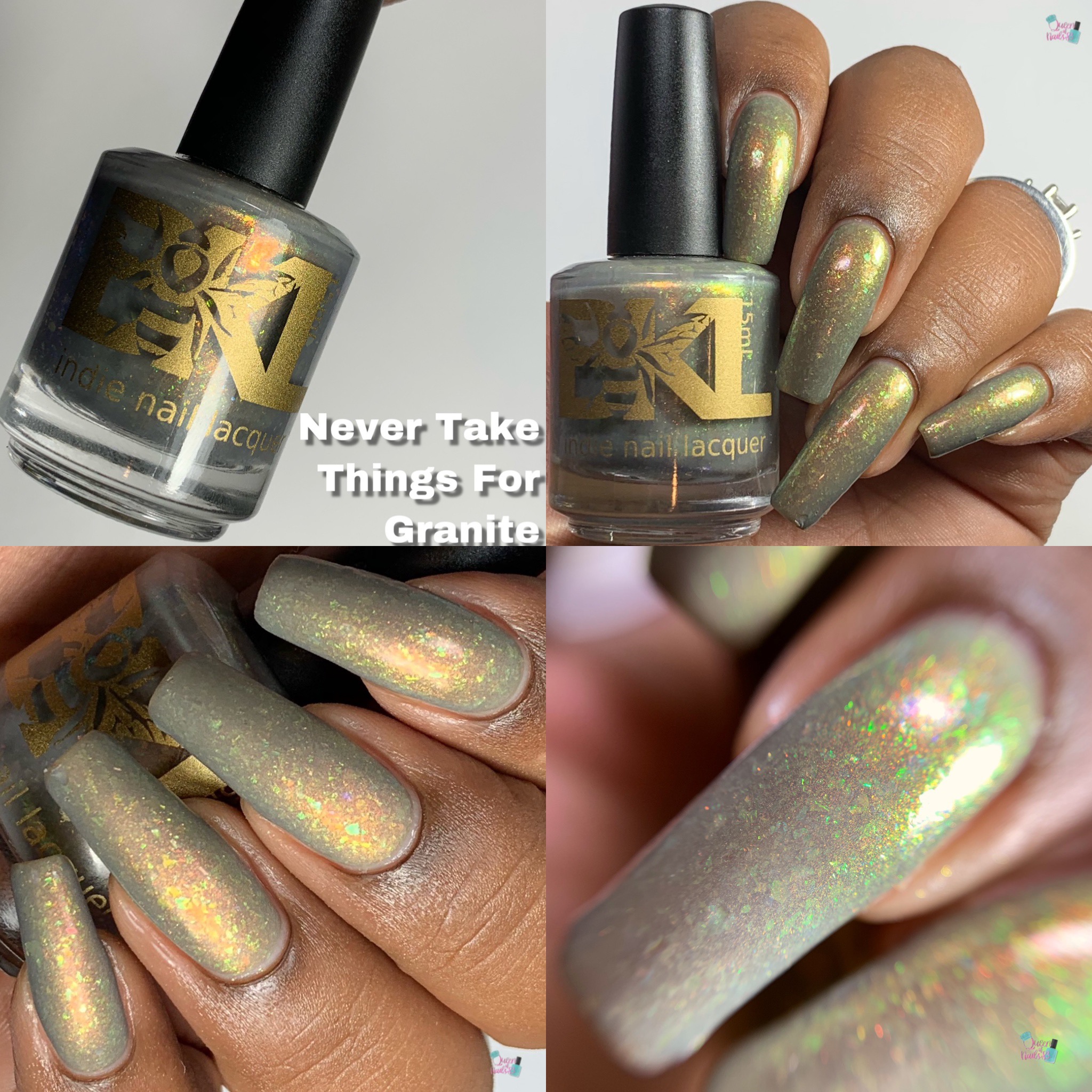 Chirality Nail Polish –  The Nightman Cometh
Theme: It's Always Sunny in Philadelphia
A blackened bronze polish filled with bronze and pink micro flakes and glitters, iridescent holo micro glitters and pops of red
Price: $11 / Cap: NONE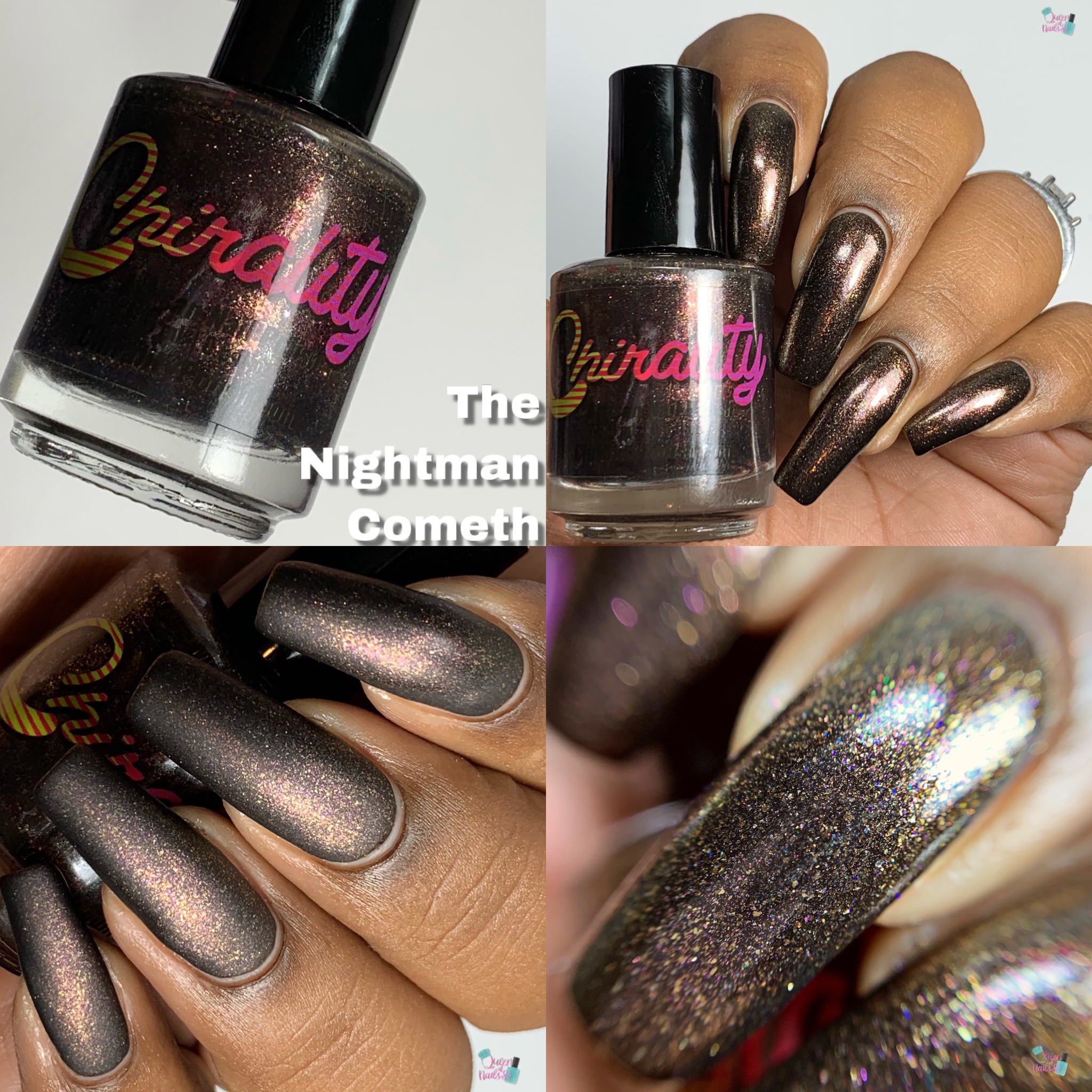 DRK Nails – Be Just, Merciful and Brave Box Set 
Theme: Chronicles of Narnia
Magnificent – A blue base mixed with red metallic pigment and holo micro flakies.
Price: $17 / Cap: 95 bottles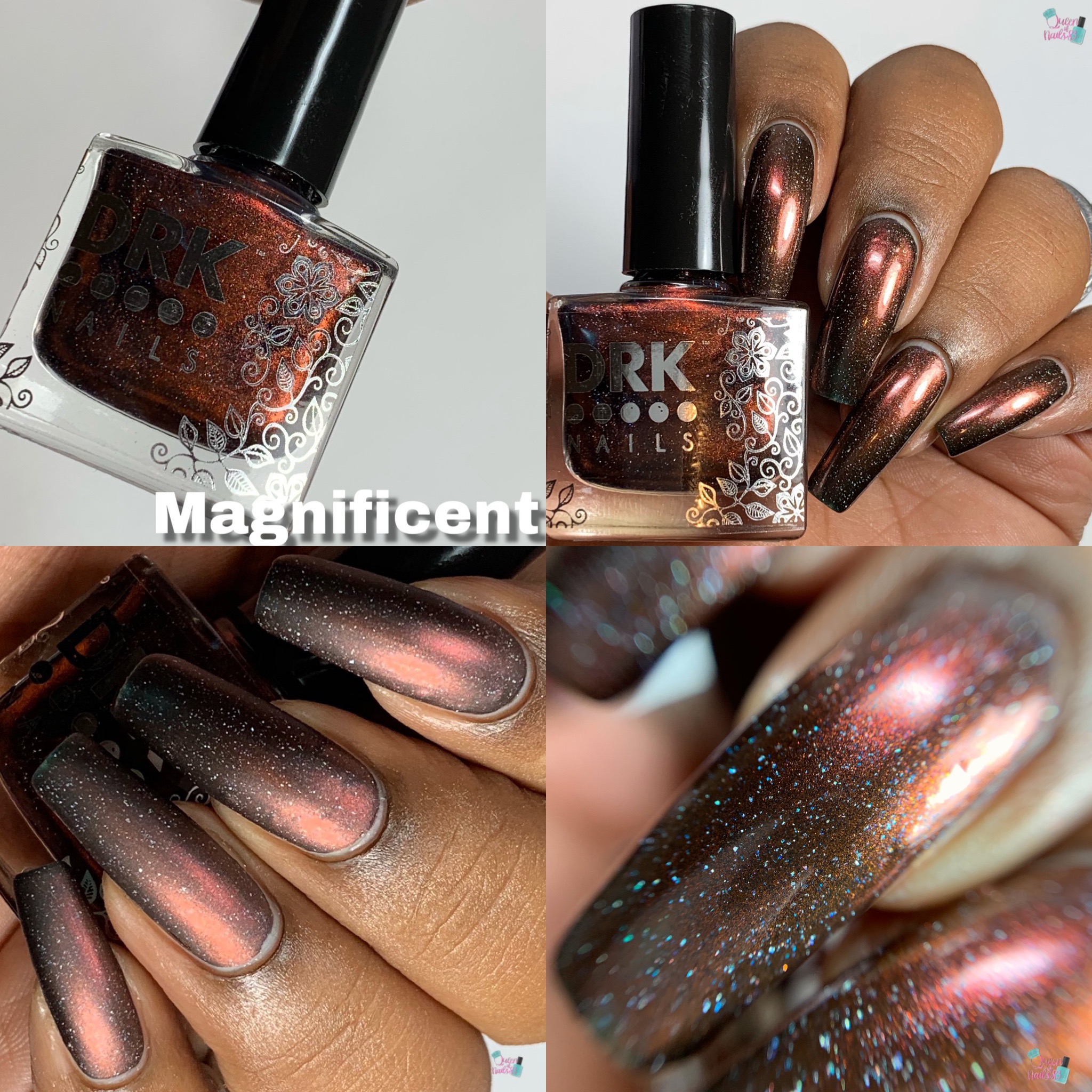 The Royal Unicorn – A red/green UP Topper. Swatcher shown over dark teal creme.
Price: $9.50 / Cap: 70 bottles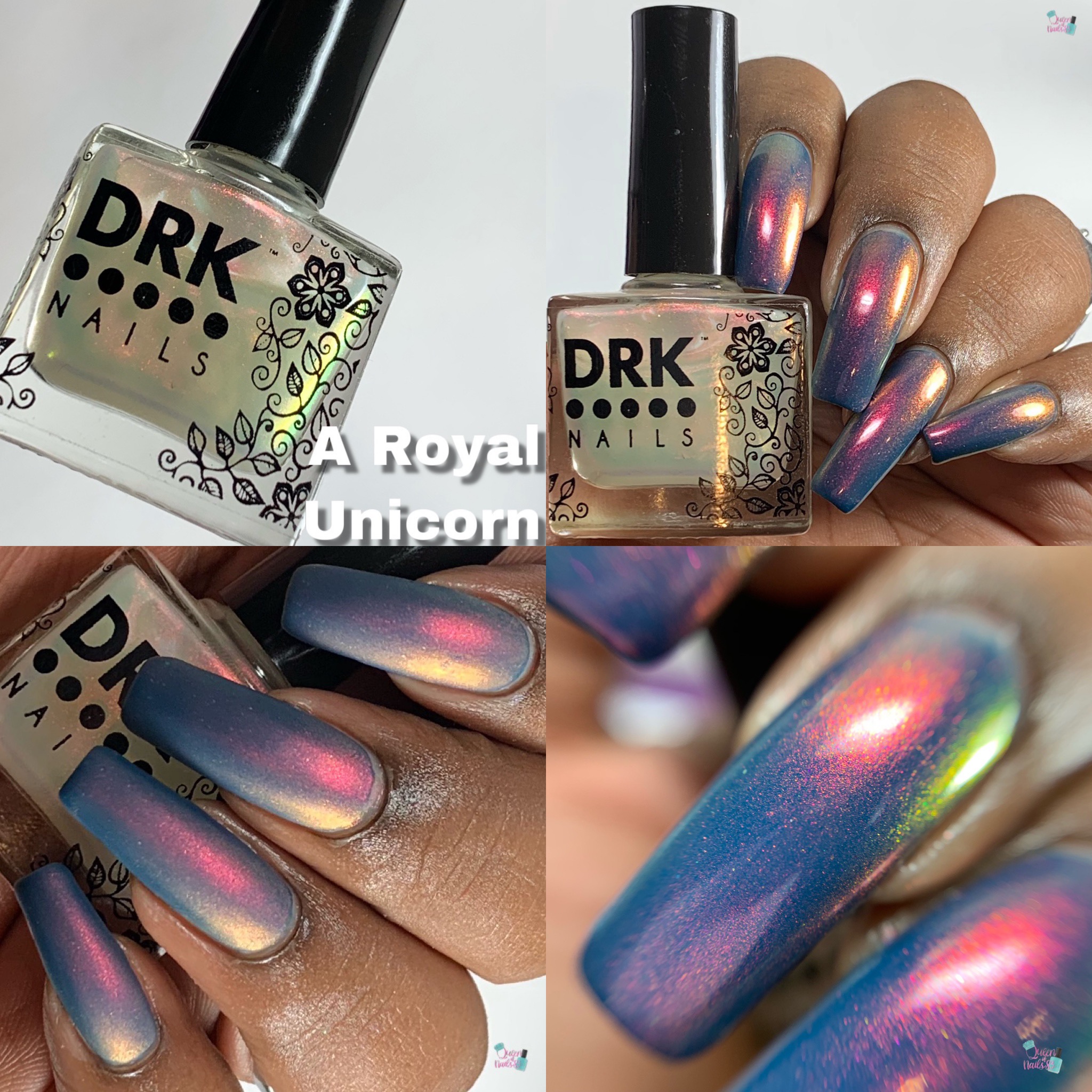 Ethereal Lacquer – Saturn
Theme: Planets
A sheer purple, almost indigo, base with a strong pastel multichrome shimmer that shifts teal, green, violet and orange at extreme angles
Price: $12.50 / Cap: NONE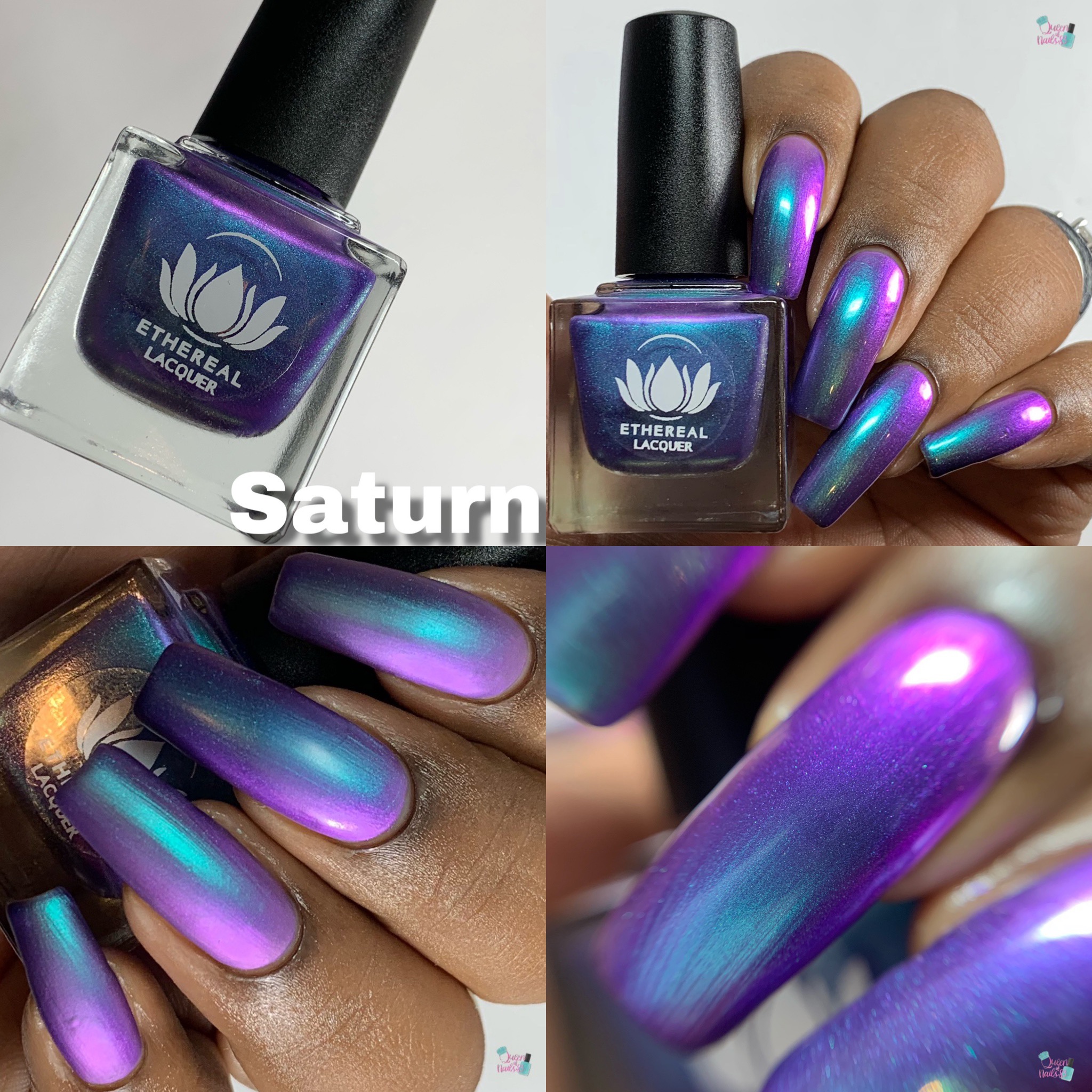 Femme Fatale Cosmetics – Misery
Theme: Stephen King
A blurple jelly base with subtle turquoise gleam, packed full of pink/copper/green chameleon chrome flakies and holo pigment
Price: $14 / Cap: NONE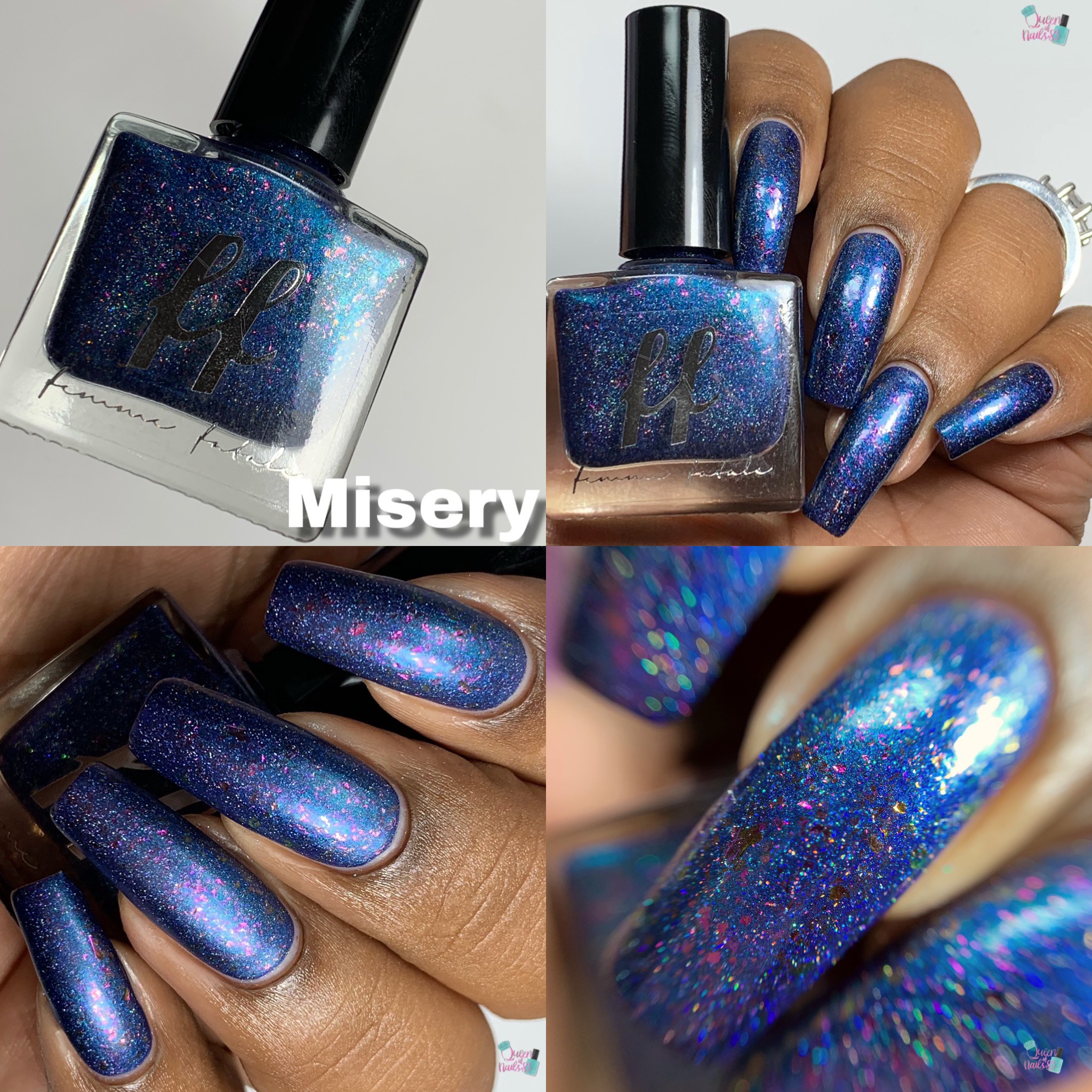 Grace-full Nail Polish – Beware My Power (T)
Theme: DC
A triphase thermal moving from light green to mid green to dark green in a linear holo with gold shimmer throughout
Price: $12 / Cap: 80 bottles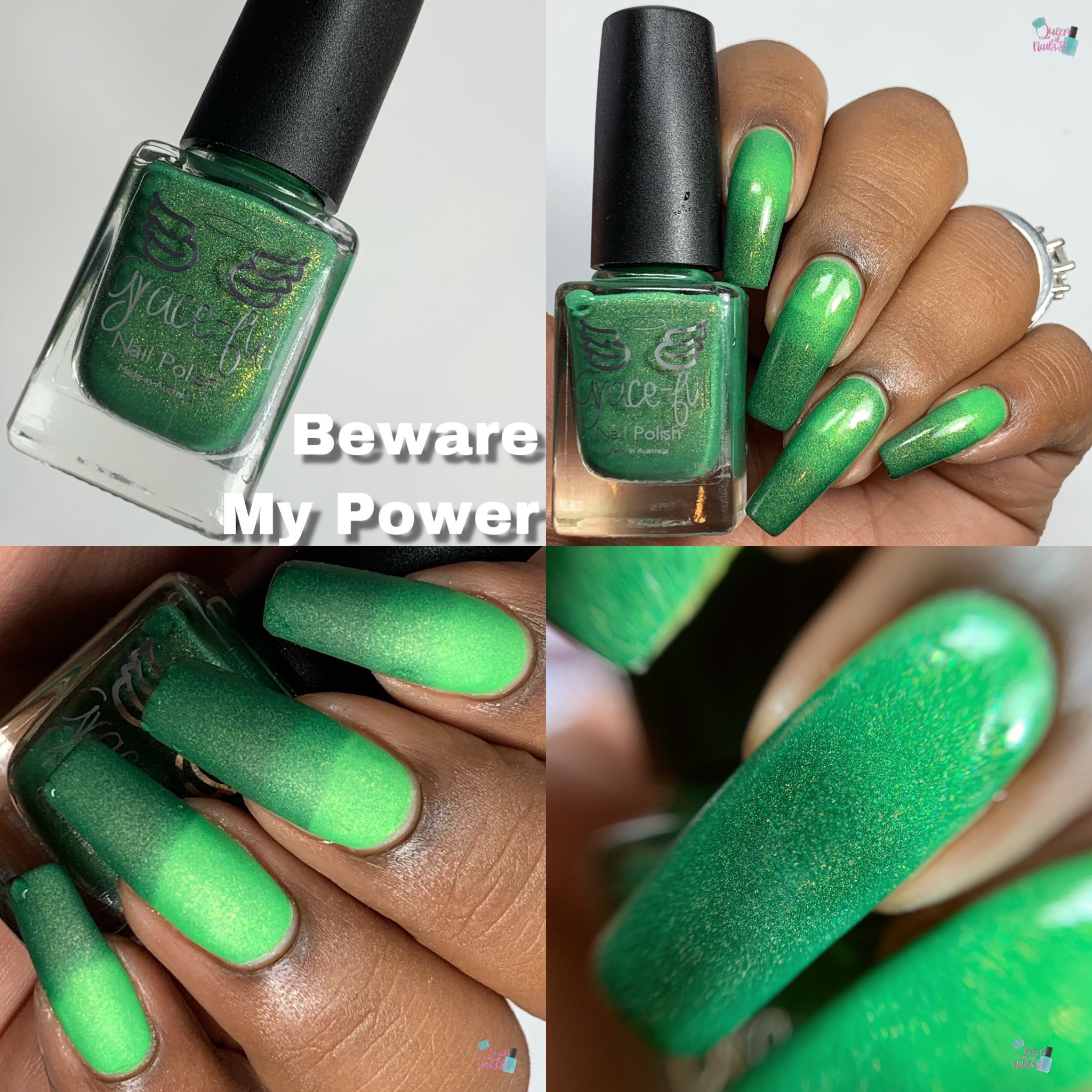 Kathleen & Co. Cosmetics – Crimson Rosella
Theme: In the Garden
A dark red base with multichrome shimmer, iridescent flakies, UCC flakies and holo microflakies
Price: $13 / Cap: 75 bottles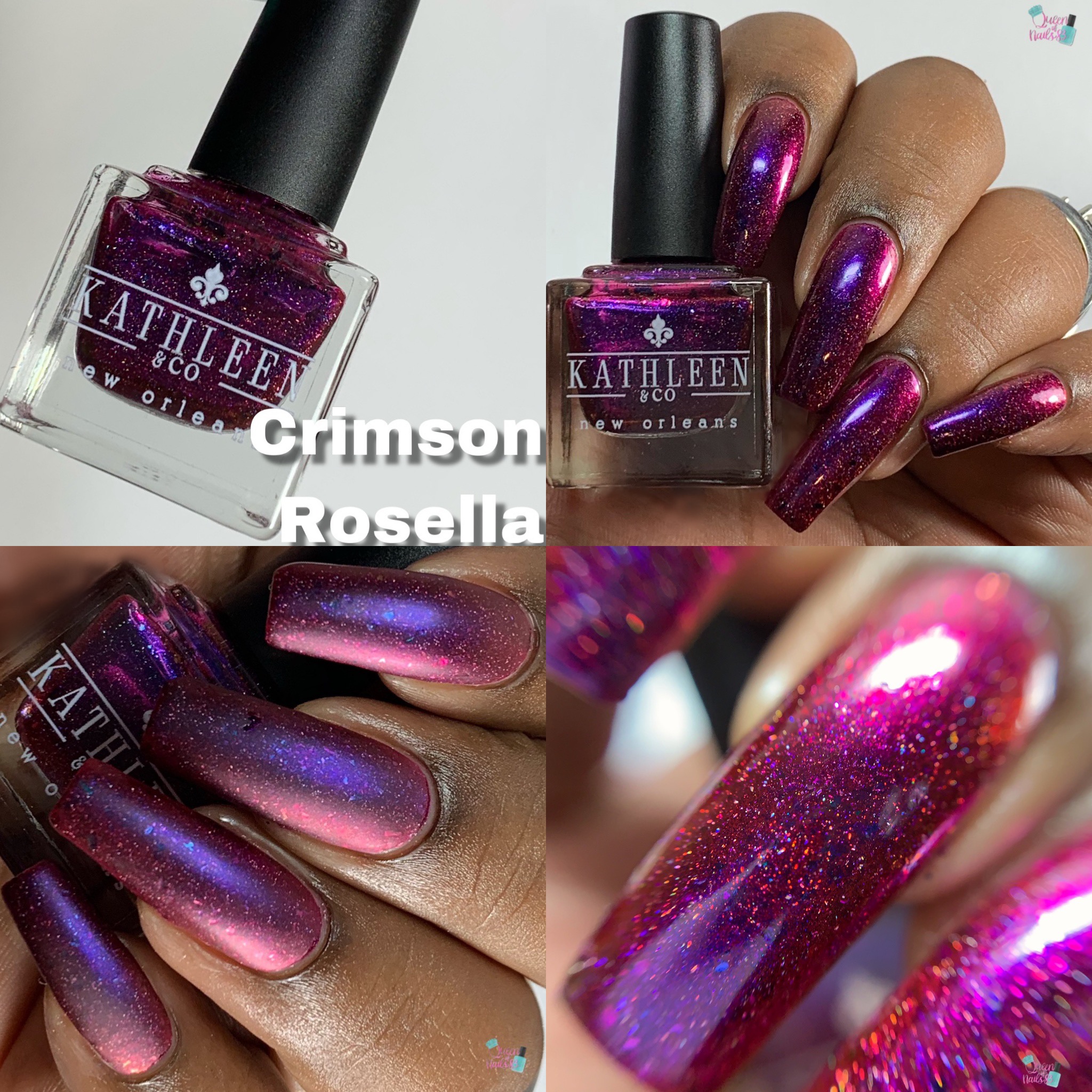 Lilypad Lacquer – Arriba Arriba!
Theme: Looney Tunes
A dark caramel scattered holo with red to gold shifting shimmer
Price: $14 / Cap: NONE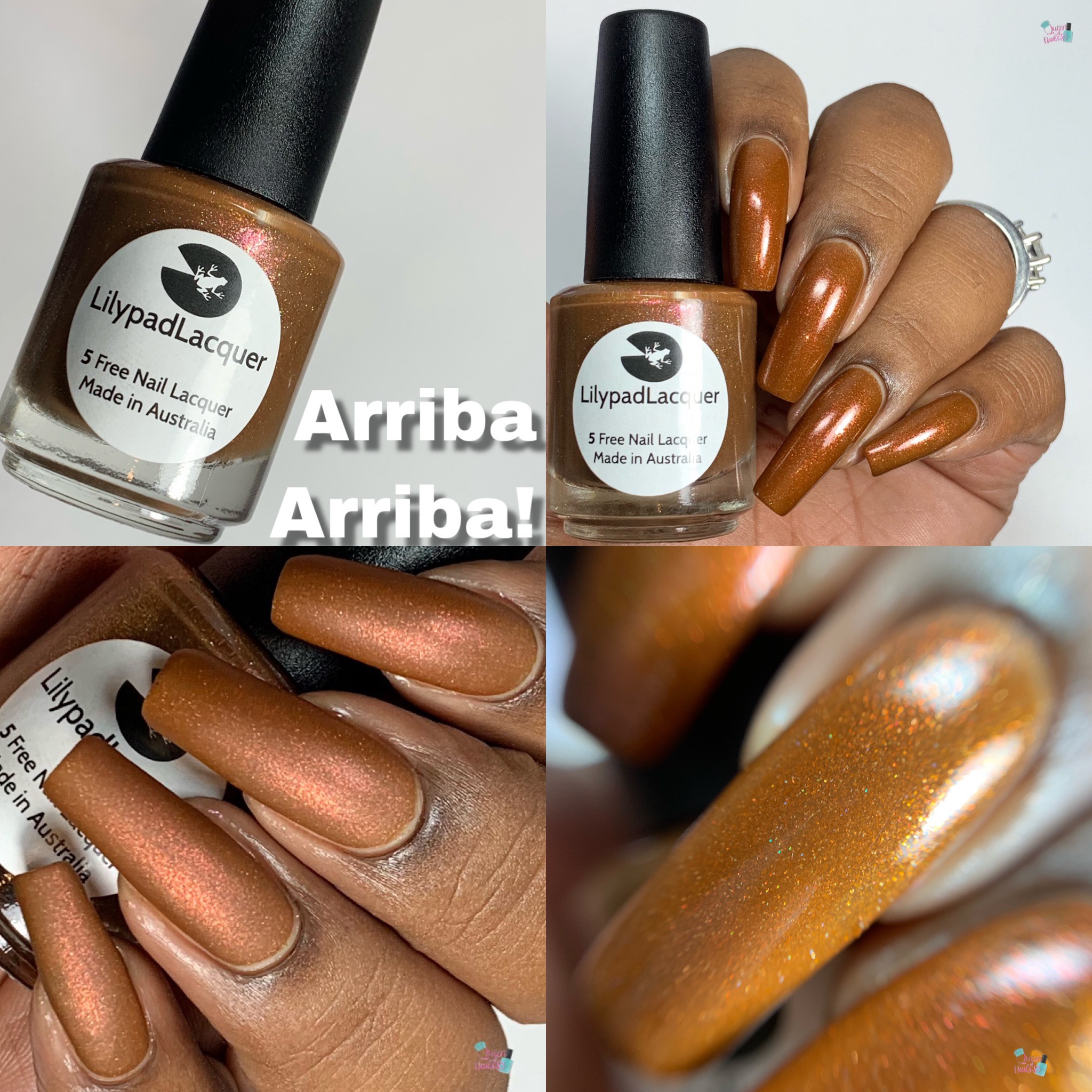 Lollipop Posse Lacquer – Some Things Are Chageless
Theme: Neil Gaiman's Sandman
A muted grey base accented with red shimmer and red/gold shifting ultra chameleon chrome flakies.
Price: $13 / cap: NONE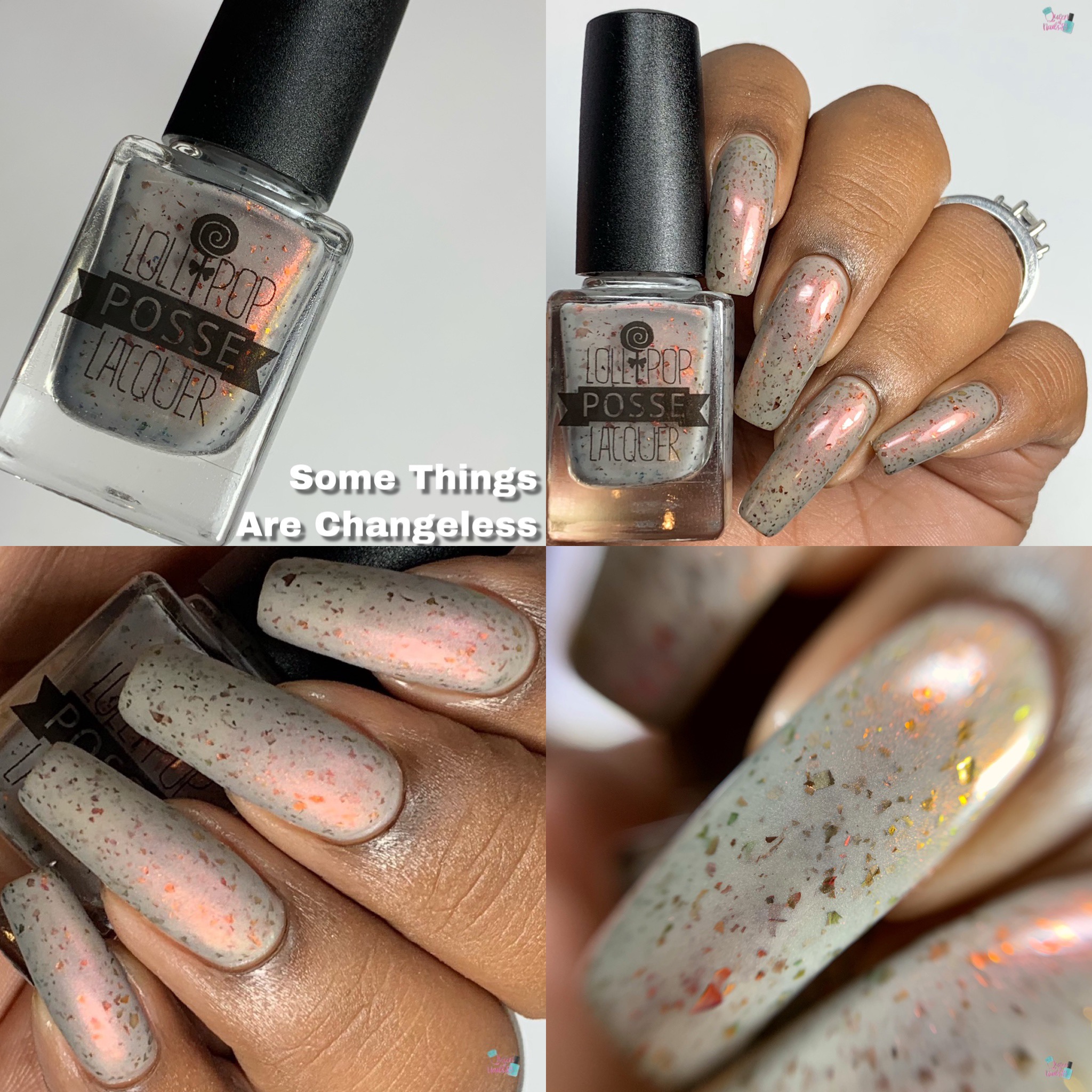 Ms Sparkle – Count
Theme: TY Beenie Boos
A deep purple glitter crelly with a gold shimmer, lavender/gold microflakies, iridescent flakies and gold holo glitters
Price: $11 / Cap: NONE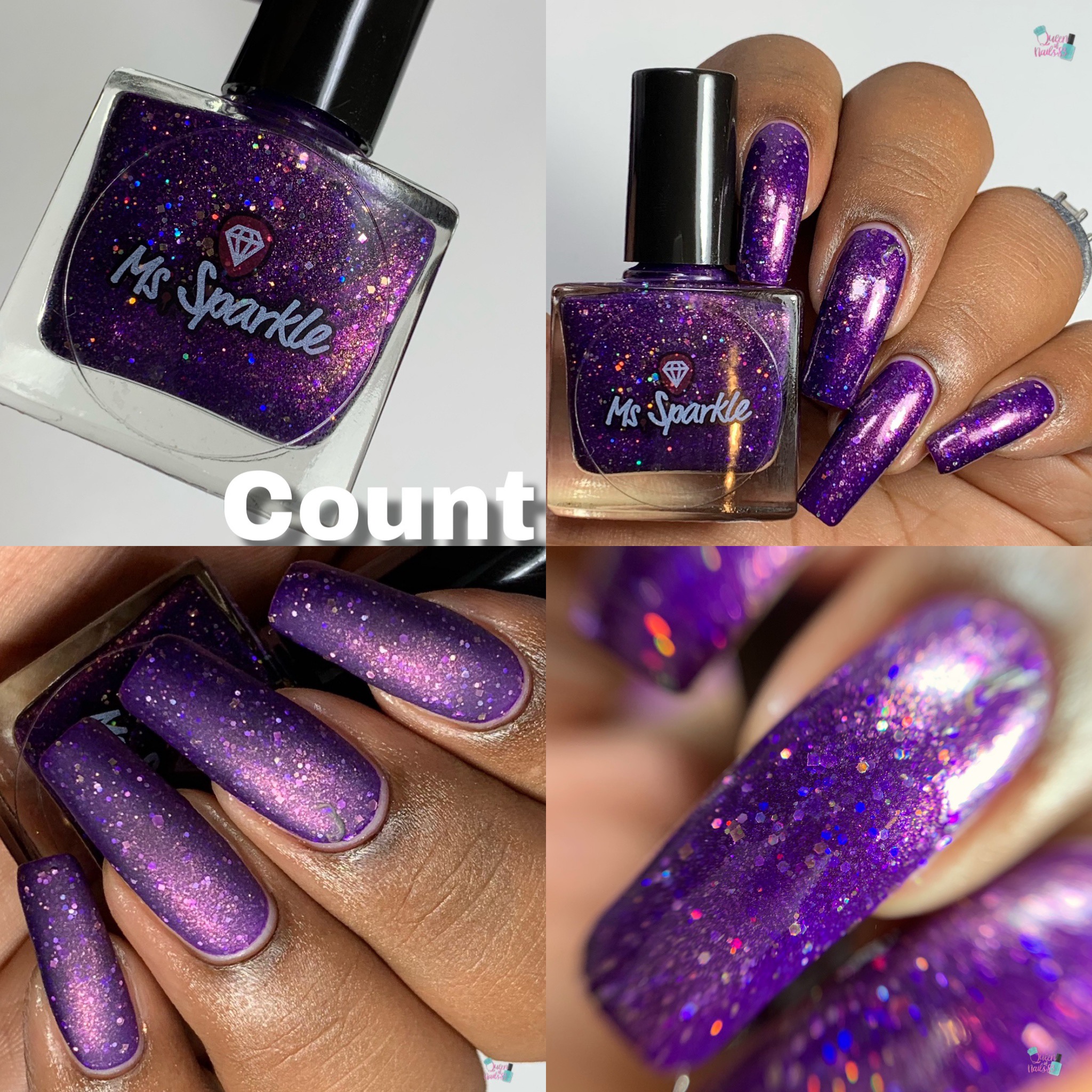 Music City Beauty – Video Killed The Radio Star
Theme: One Hit Wonders
A full coverage microglitter filled with silver holo, sapphire galaxy holo and lime gold galaxy holo microglitters
Price: $12 / Cap: 100 bottles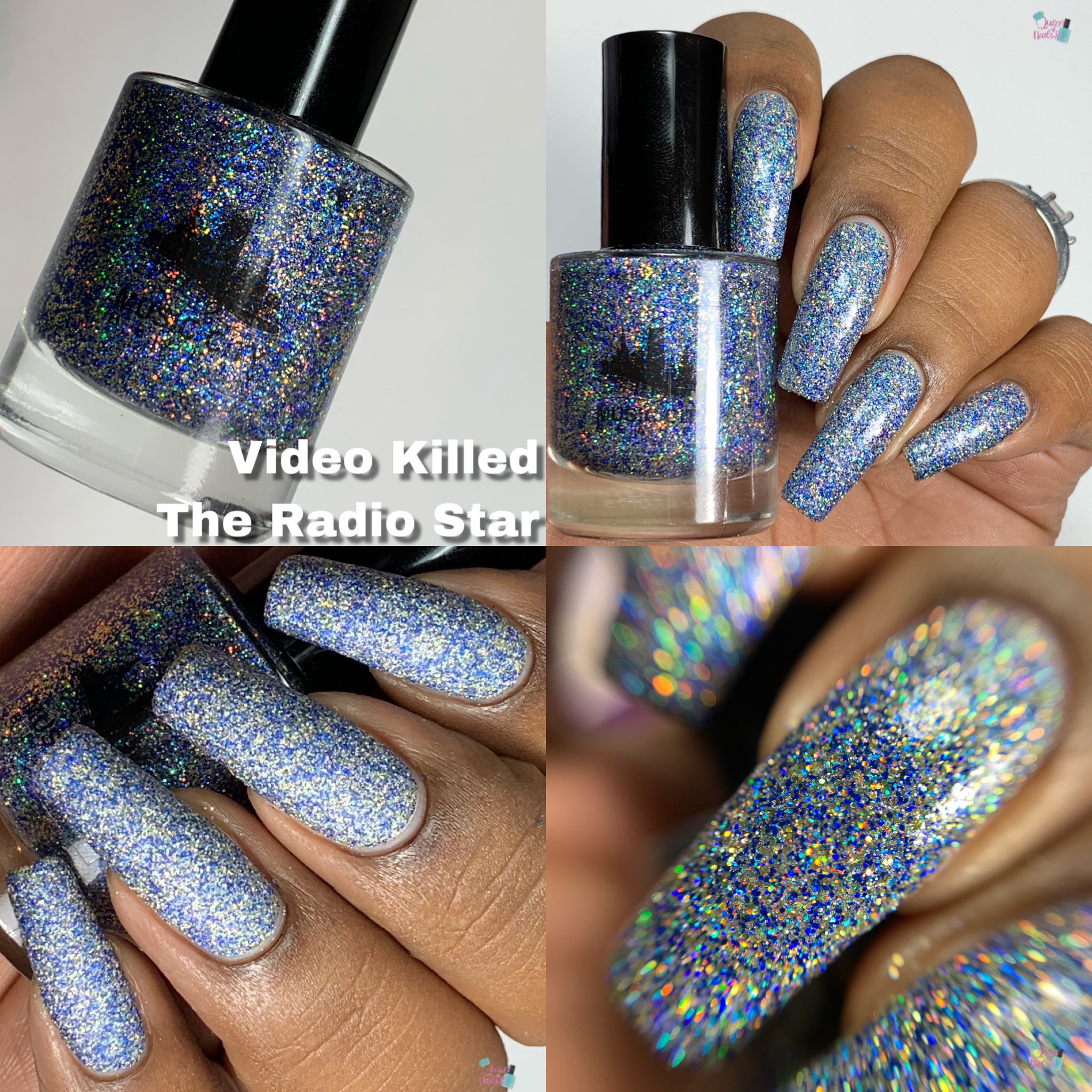 My Indie Polish – Talks A Lot
Theme: My Little Pony
A dark blue/purple with lots of shimmer and shine
Price: $12 / Cap: 40 bottles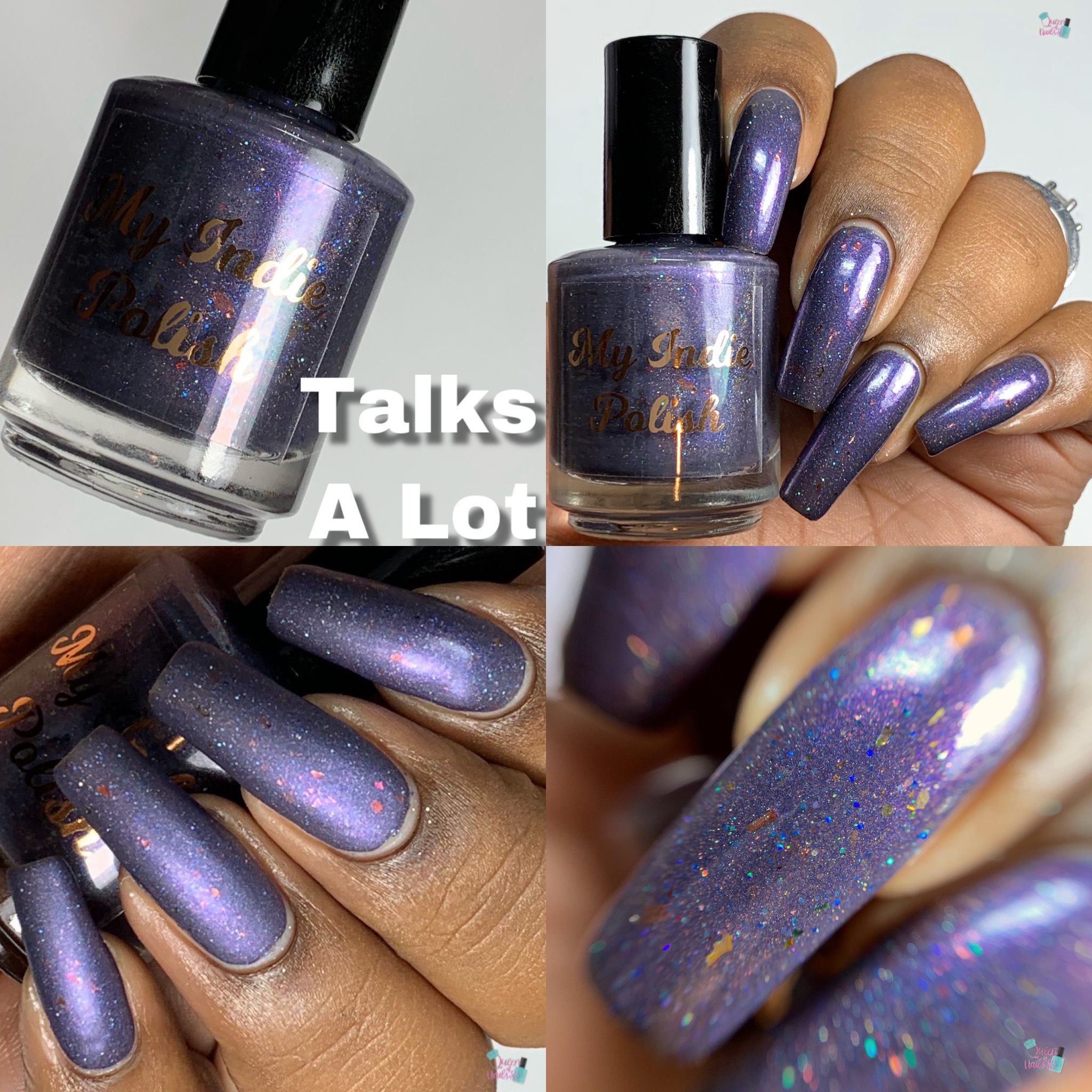 Necessary Evil – I Think Neuron to Something
Theme: Under the Microscope
A white/light grey to a light berry with a translucent multichrome of blue and purple shimmer, scattered holo with UCC and iridescent flakies
Price: $11.50 / Cap: 40 bottles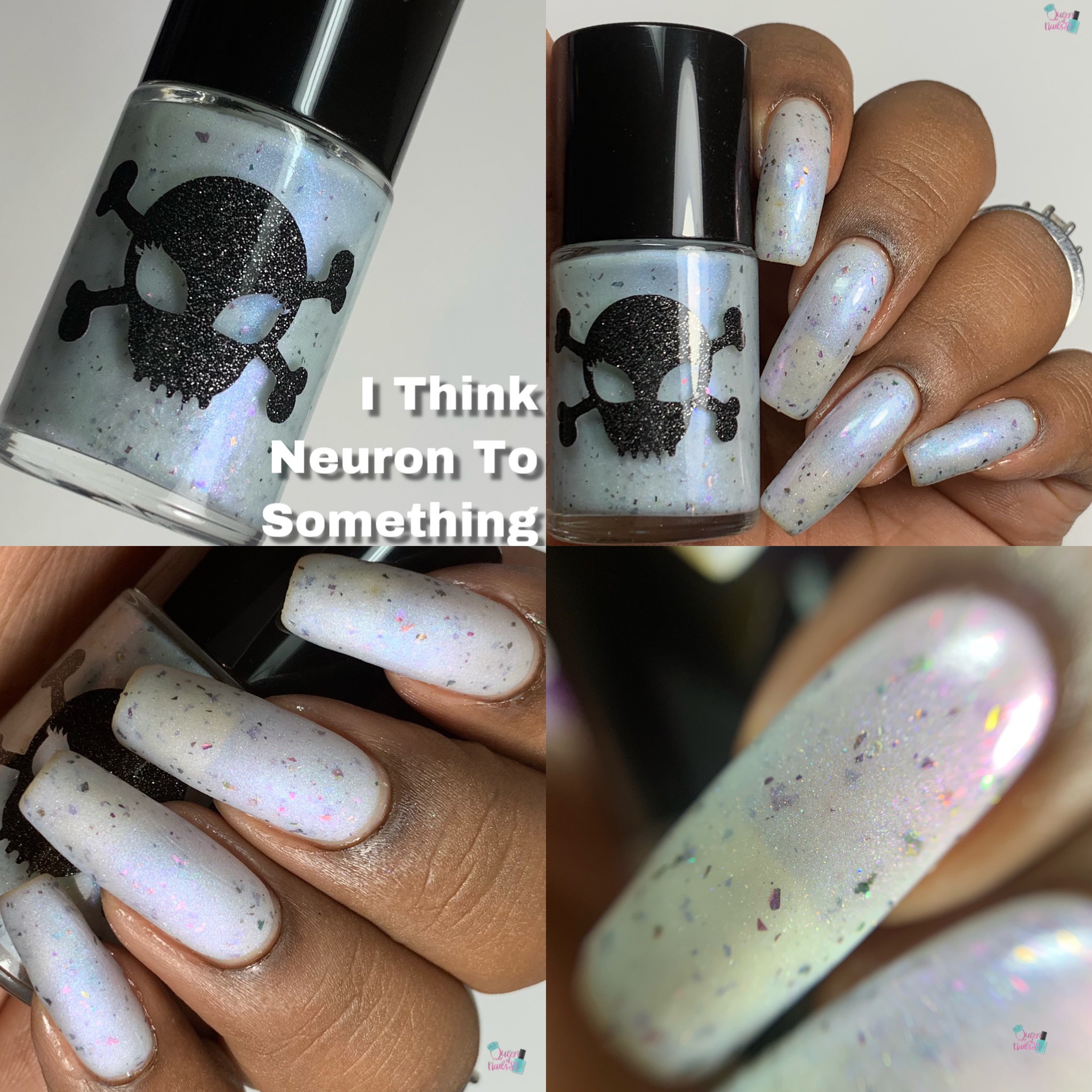 Pampered Polishes – Curiouser and Curiouser
Theme: Alice and Wonderland
A cornflower blue crelly with coll toned iridescent and ultrachrome chameleon flakies
Price: $12 / Cap: 150 bottles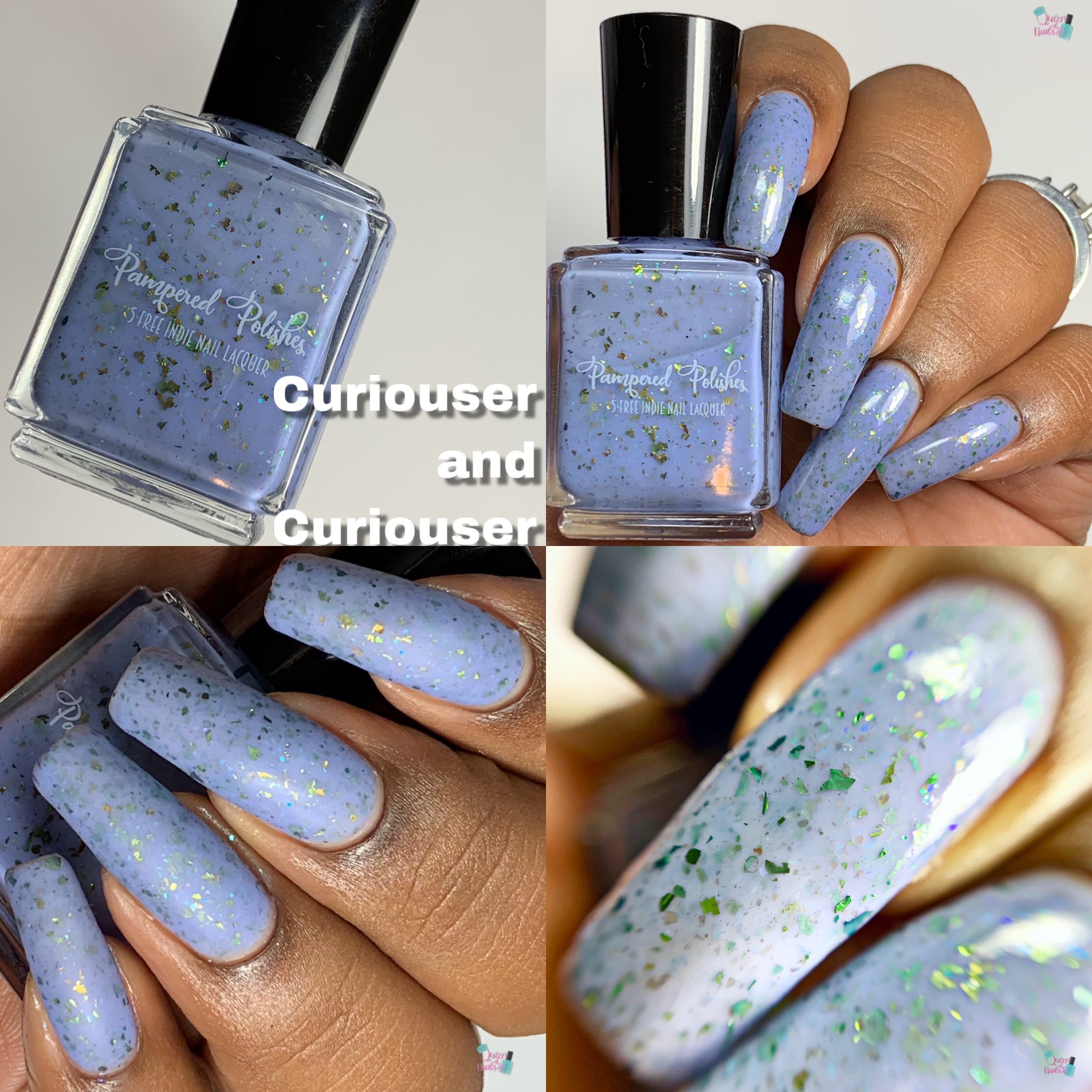 Quixotic Polish – Bug Off
Theme: Graffiti Art
A chartreuse to lime to blue to emerald multichrome polish
Price: $12 / Cap: NONE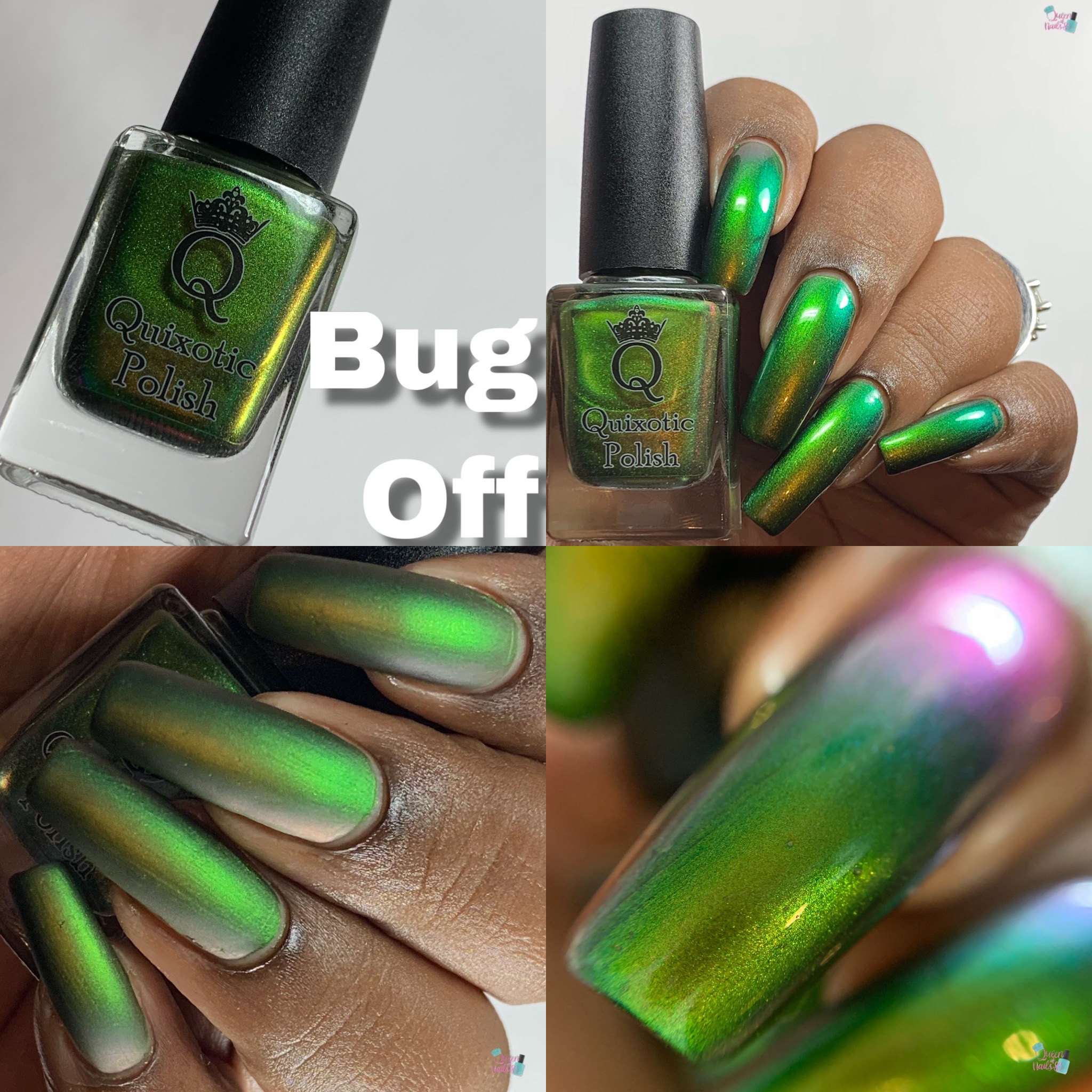 Rogue Lacquer – Nundu
Theme: Fantastic Beasts
A creamy antique white with scattered holo, green to red shifting shimmer, green to gold UCC flakies and bronze speckles
Price: $12 / Cap: 200 bottles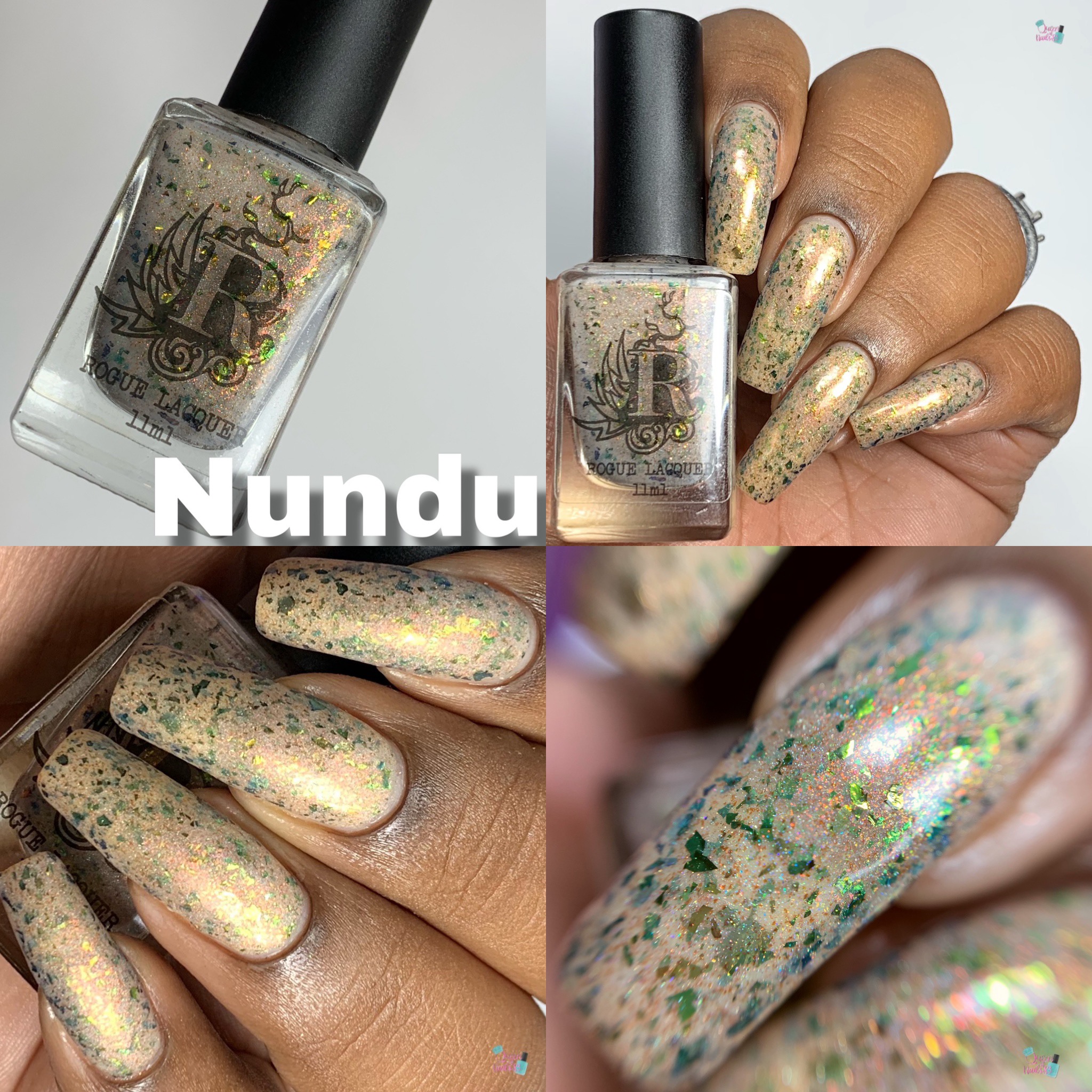 Shleee Polish – Enigma
Theme: Lady Gaga
A blend of silver holo glitter and pigment, silver flakes and blue holo flakes in a clear base
Price: $13 / Cap: NONE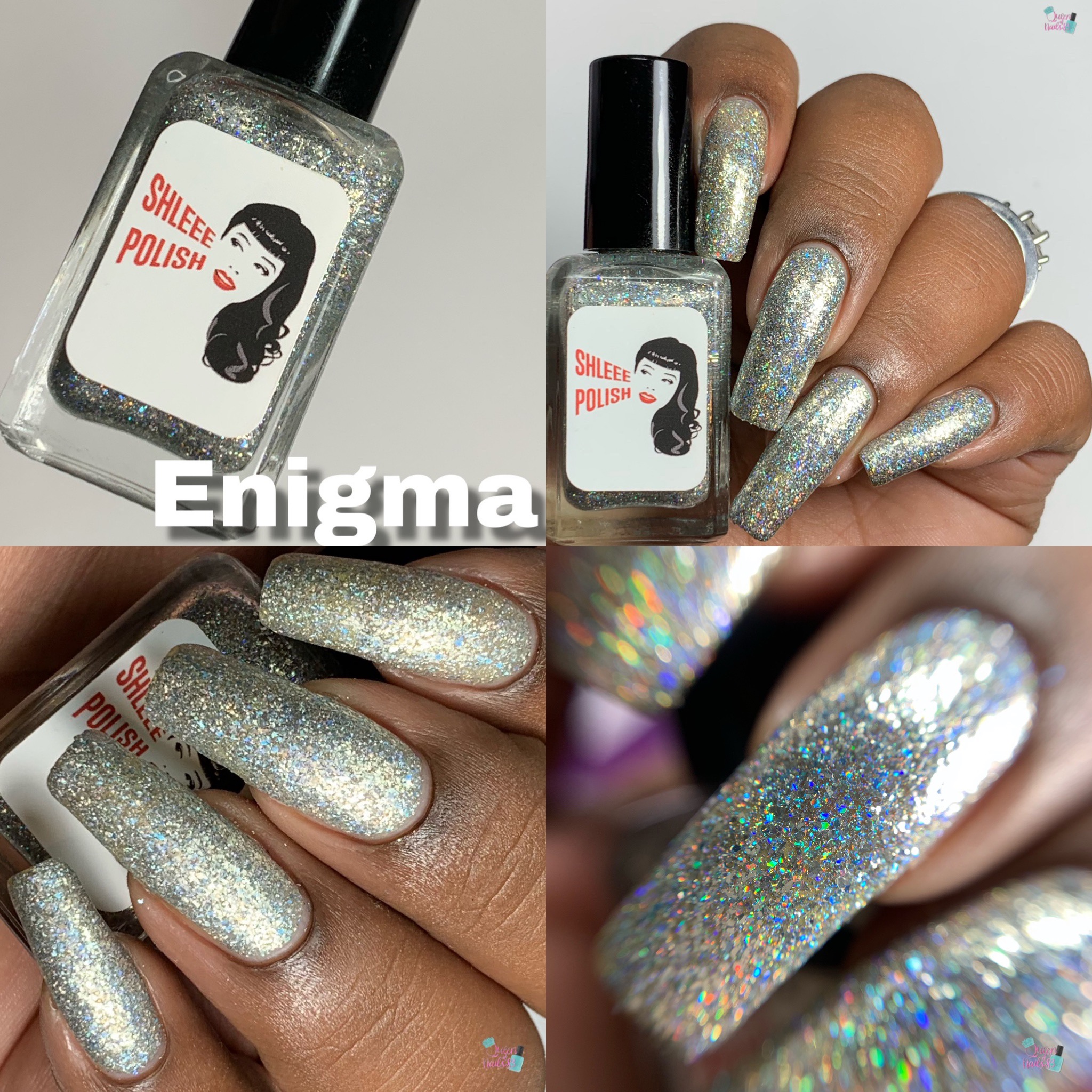 Under A Hula Moon – Hold Me Closer Tonya Danza
Theme: Elton John
A blend of roses, pikake flowers and sangria
Price: $4.50 / Cap: NONE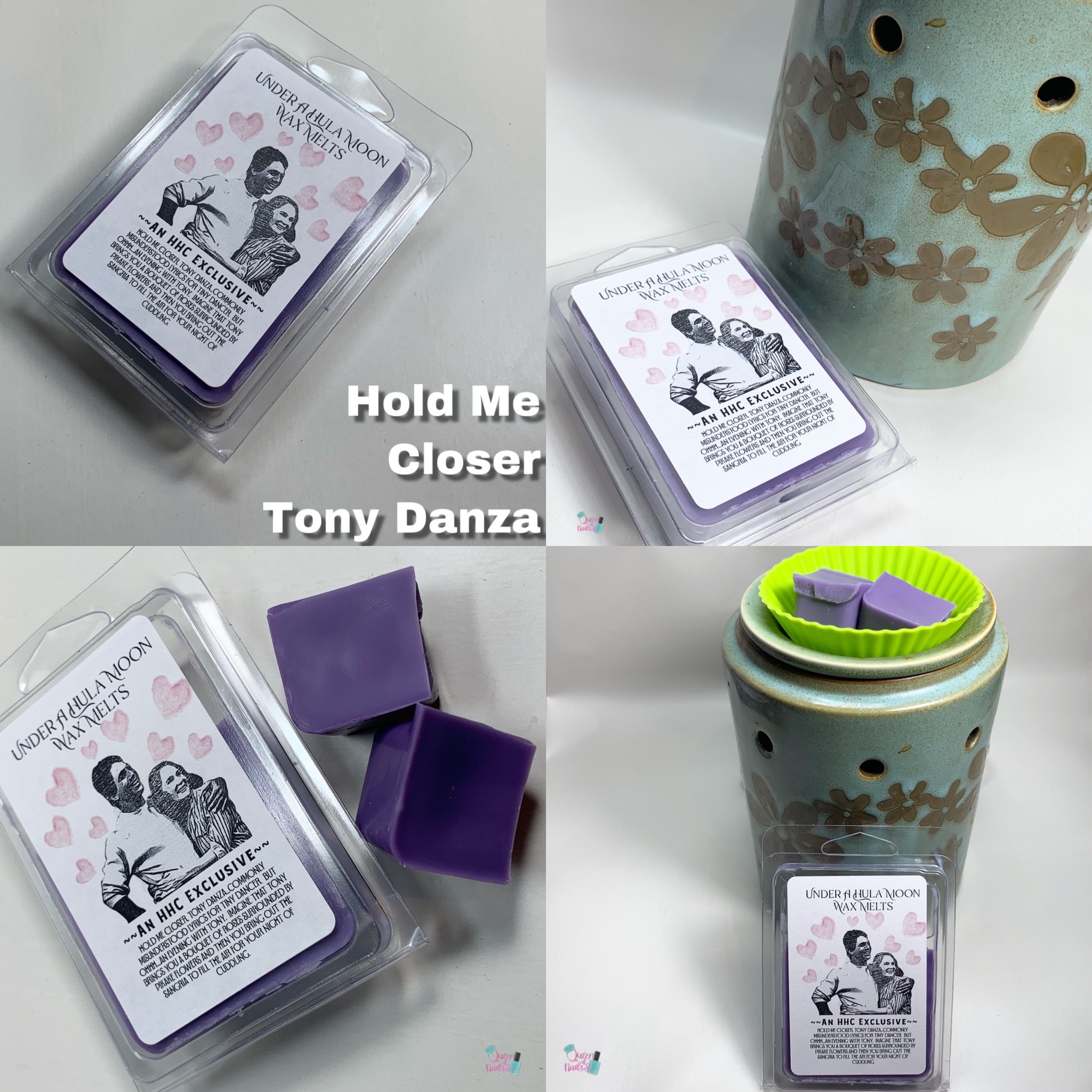 Wildflower Lacquer – Alright, Alright, Alright (T)
Theme: Dazed and Confused
A mauve to neon green thermal with a rainbow of UCC flakies and subtle aurora shifting shimmer that shifts purple to copper to green
Price: $13 / Cap: 80 bottles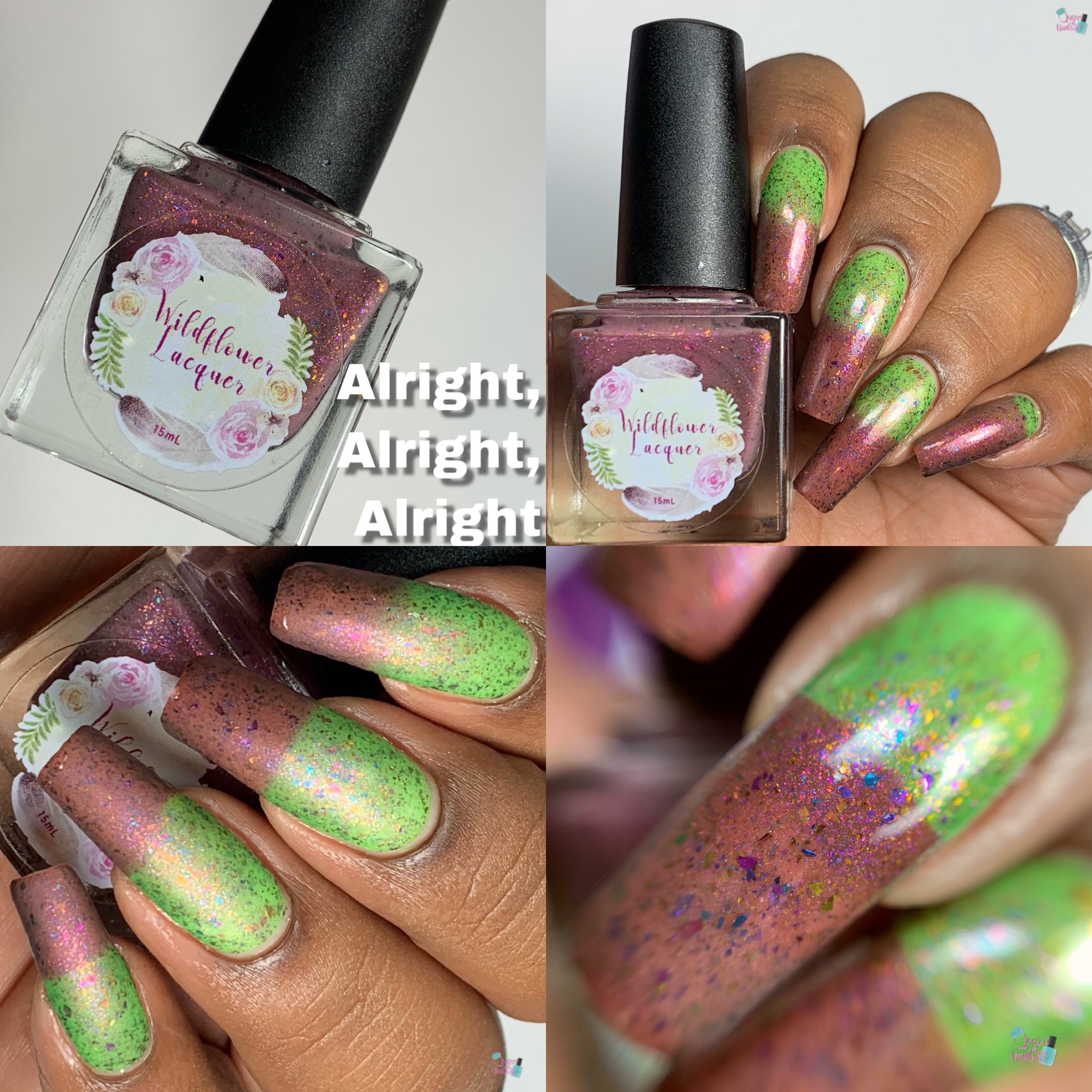 September 2019 Hella Handmade Creations (HHC)
Saturday, September 14th at 12:01am EST to Saturday, September 21st 11:59pm HST
Hella Handmade Creations
*Like, Comment and Subscribe*
Eat, Laugh, Polish, Repeat
Queen of Nails 83
💕