Hey Sugas!!! After a day like today at work, I wish I was headed to Indie Expo Canada (IEC) to drown my work sorrows in polish and other indie goods, but I guess I'll have to settle for a fun-filled day at the beach with my family. My youngest is celebrating her 8th birthday with sun, sand and waves. 
If you are headed to IEC, be sure to stop by and see Cynthia of Alter Ego. She's debuting her Proud to be Me Quad!
Enjoy….
**All swatches are done using liquid latex peel off base coat, glossy QDTC and matte topcoat. Swatch photos are taken using artificial lights.**
Being Myself
A marigold with red flecks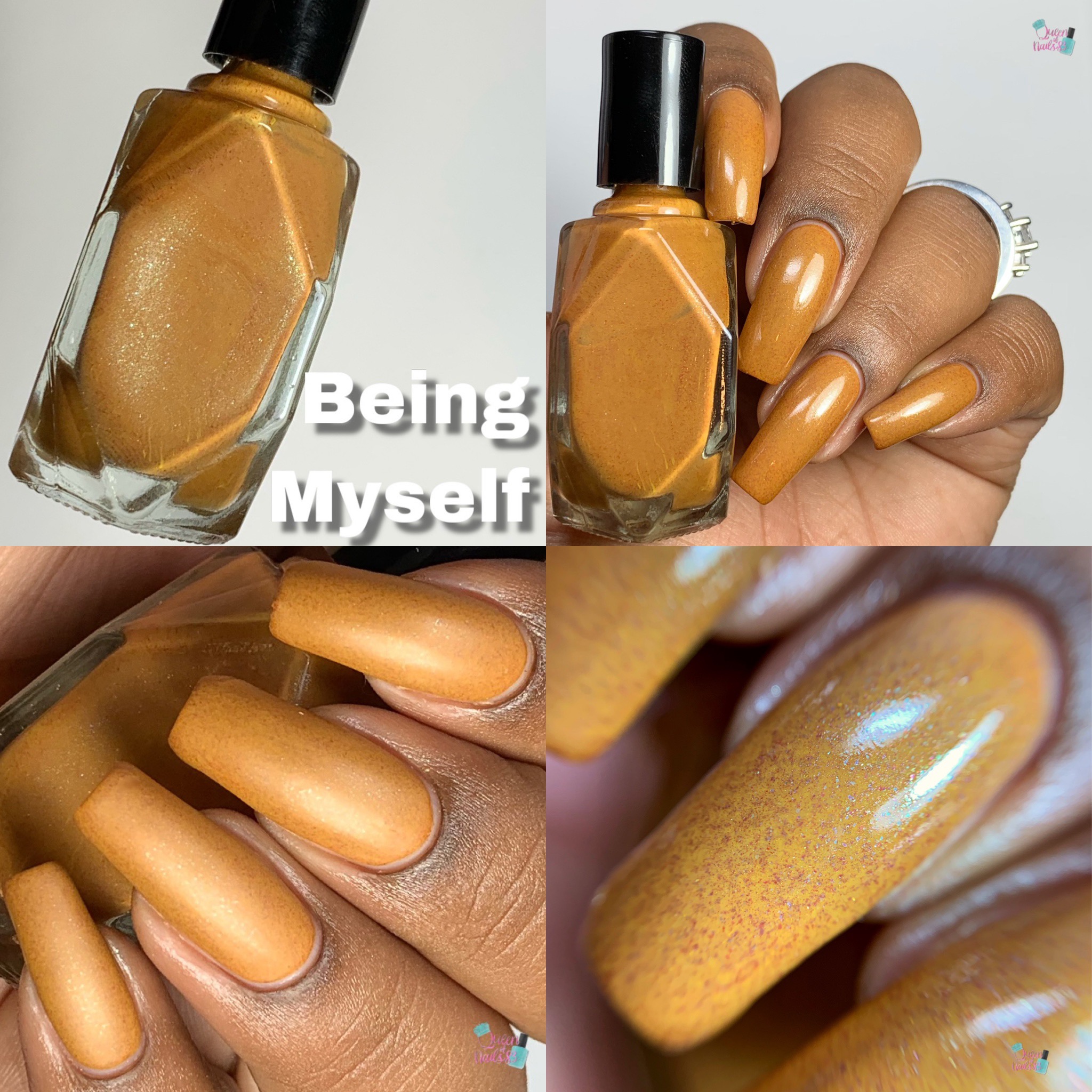 Happy I'm Not Like the Others
A warm yellow with green micro glitter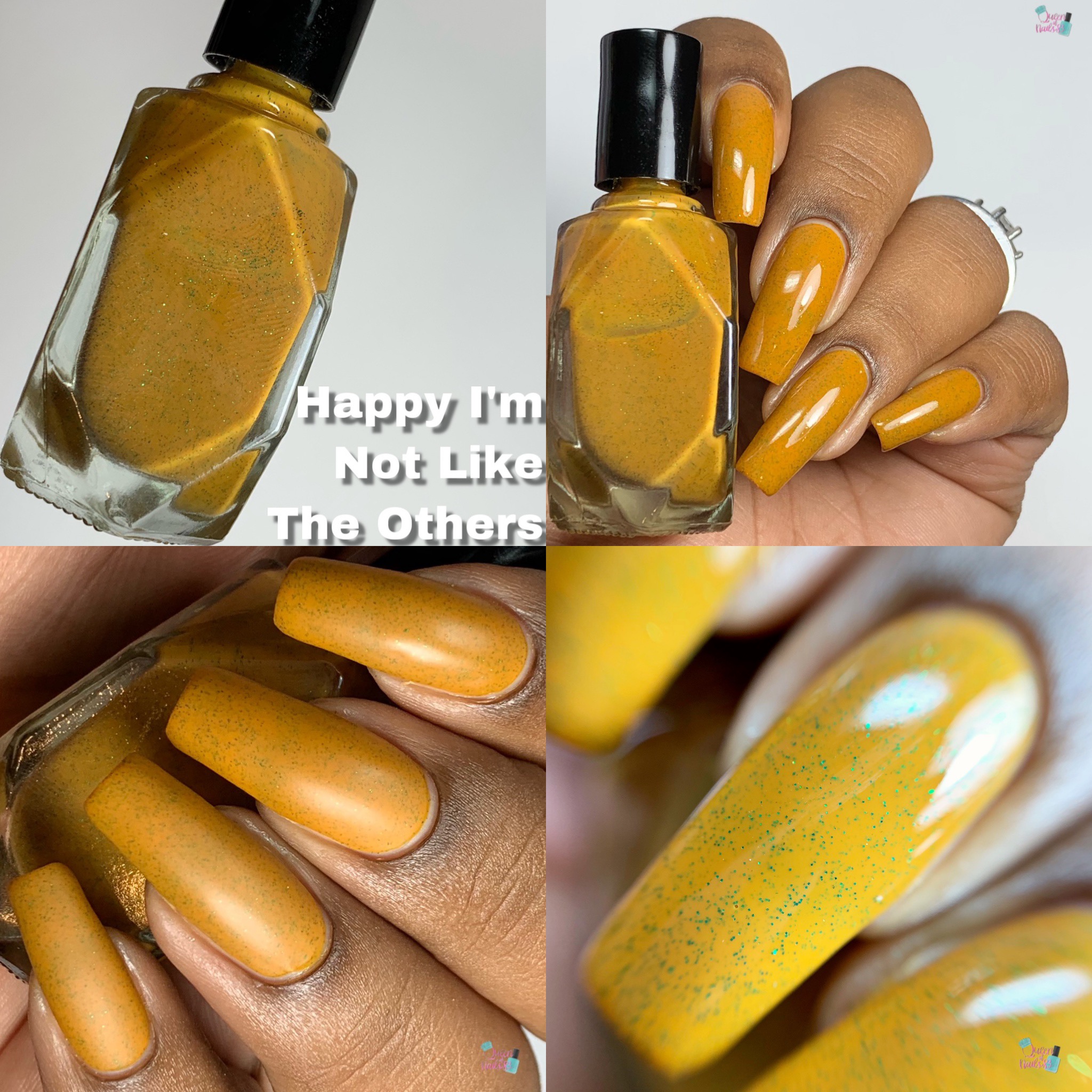 Uncommonly Me
A burnt orange with micro gold glitter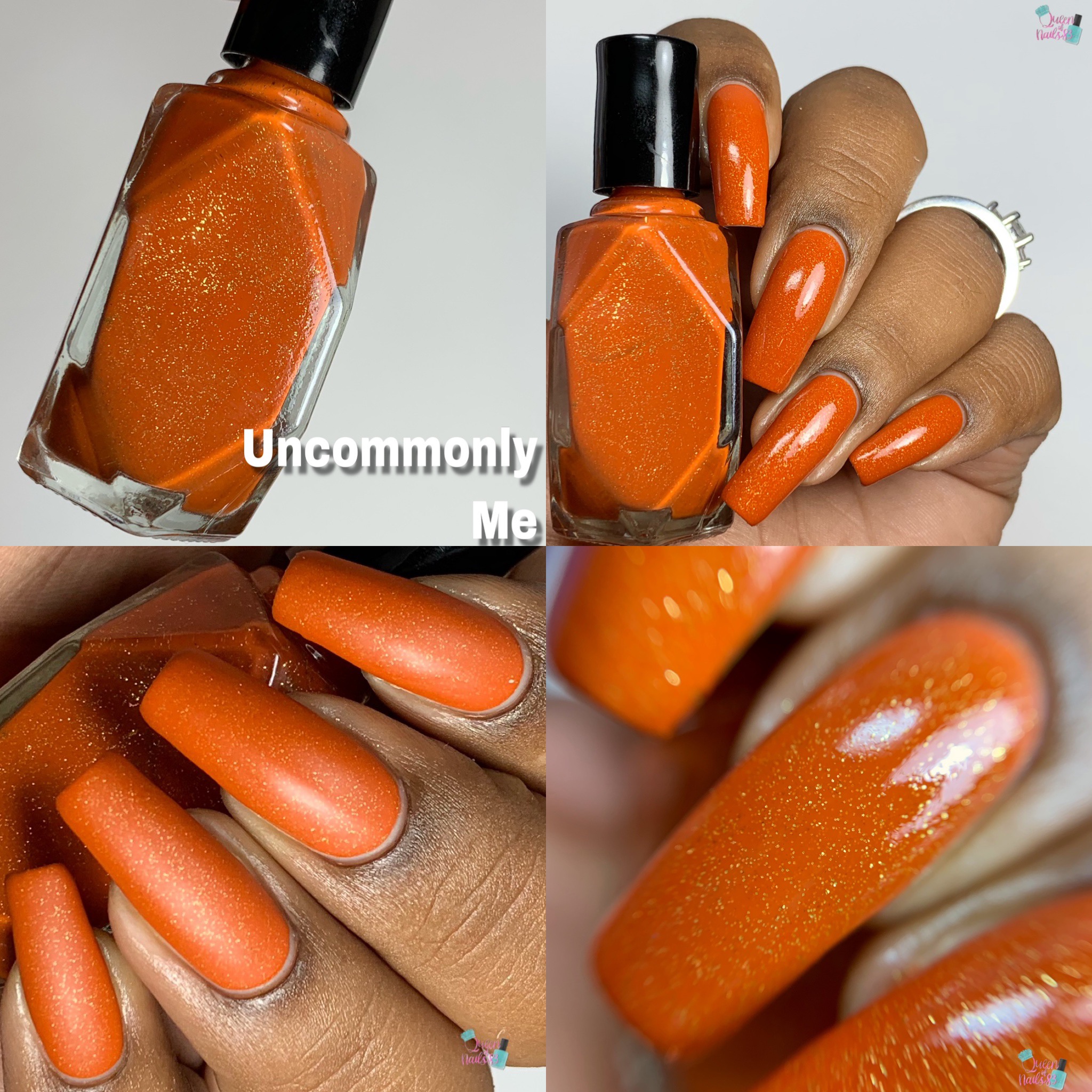 Marching to my Own Beat
A shimmery orange with small blue shards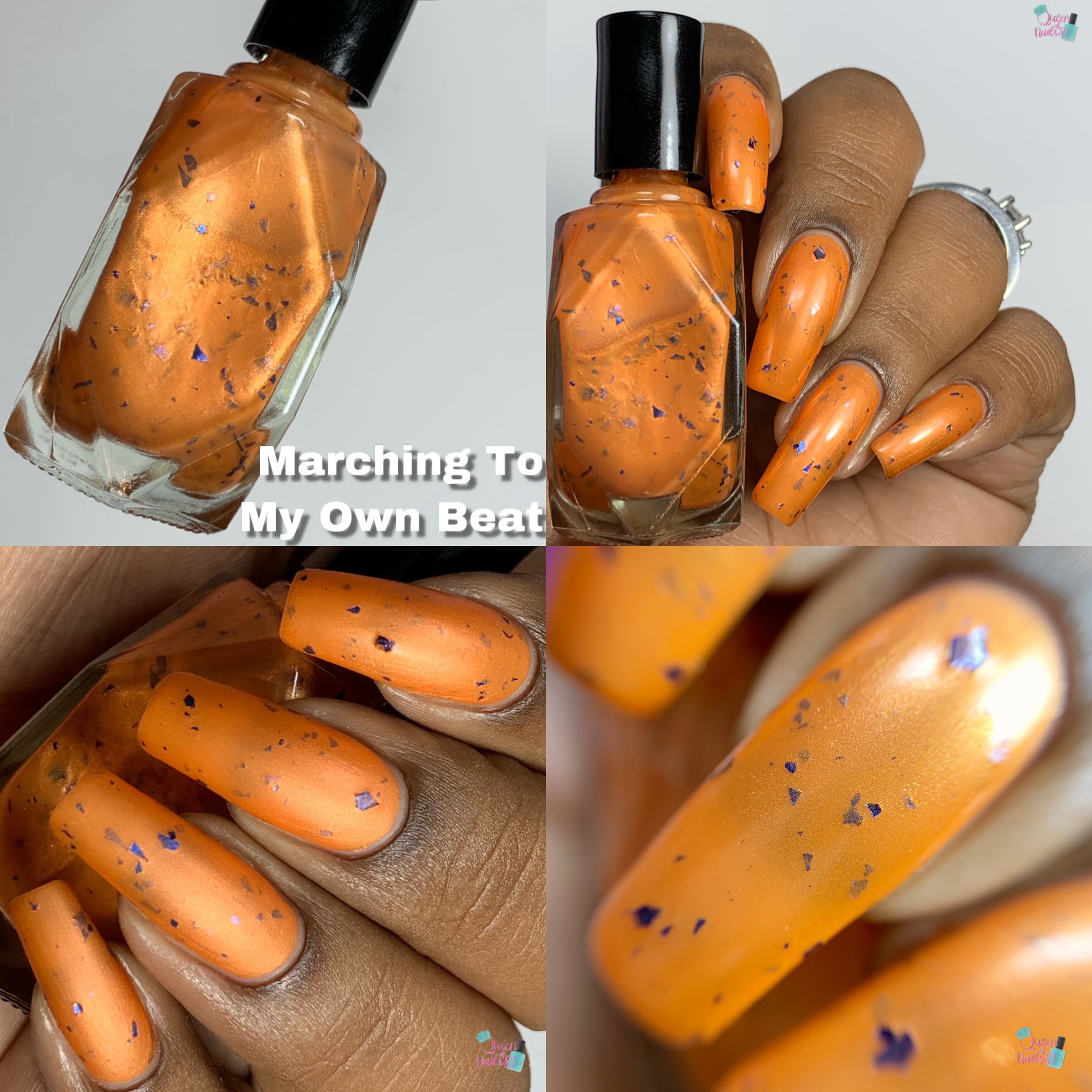 Alter Ego – Proud to be Me Quad
Queen Choice: Uncommonly Me
Opacity: swatches shown in 3 coats
Price: 
Individual – USD – $5 (mini) / $10 (full size)

Individual – CAD – $6.50 (mini) / $13 (full size)

Set – USD: $15 (mini) / $30 (full size)
Set – CAD: $19.50 (mini) / $40.50 (full size)
Availability: Debuting at IEC Sunday, August 18th and online on or around August 29th. 
Alter Ego
*Like, Comment and Subscribe*
Eat, Laugh, Polish, Repeat
Queen of Nails 83

💕