Hey Sugas!!! It's officially the end of my swatch/blog week and I am so happy to end it on a  high note. Today I have a 'new-to-me' brand, Nine Zero Lacquer. While I say "new to me", in all honesty, it's really not. I have admired Jessica from a distance as a fan of her swatches and YouTube vlog, JessFace90. Did I mention that I also had a major fangirl moment at Polish Con NY 2017 when I met her???
But alas, after years of reviewing nail polish from both indie and mainstream, Jessica, finally opened up her own line of indie nail polish and thus was born Nine Zero Lacquer. 
Because of her years of extensive reviews and thousands of swatches, Jessica retained a vast amount of knowledge about nail polish trends, what makes a quality polish, and what people want in a polish. She applies that knowledge to every batch of Nine Zero Lacquer to bring amazing quality and customer service. "If one of her polishes doesn't stand up to the same scrutiny that she reviews other brands with, it doesn't make it past the polish desk."
Nine Zero Lacquer is a line of high quality, 5 free, hand mixed nail lacquers. Each batch of polish is hand mixed, bottled, and packaged in Michigan.
Today I have the pleasure to share they newly released 6-piece Summer 2019 Neon Collection and 4th of July Trio. 
Enjoy…
 **All swatches are done using liquid latex Peel-off Base Coat, glossy, QDTC and Matte Topcoat. Swatch photos are taken using artificial lights.**
Summer 2019 Neon Collection
Flaming-Mamingo
A bleached neon, pink cream polish.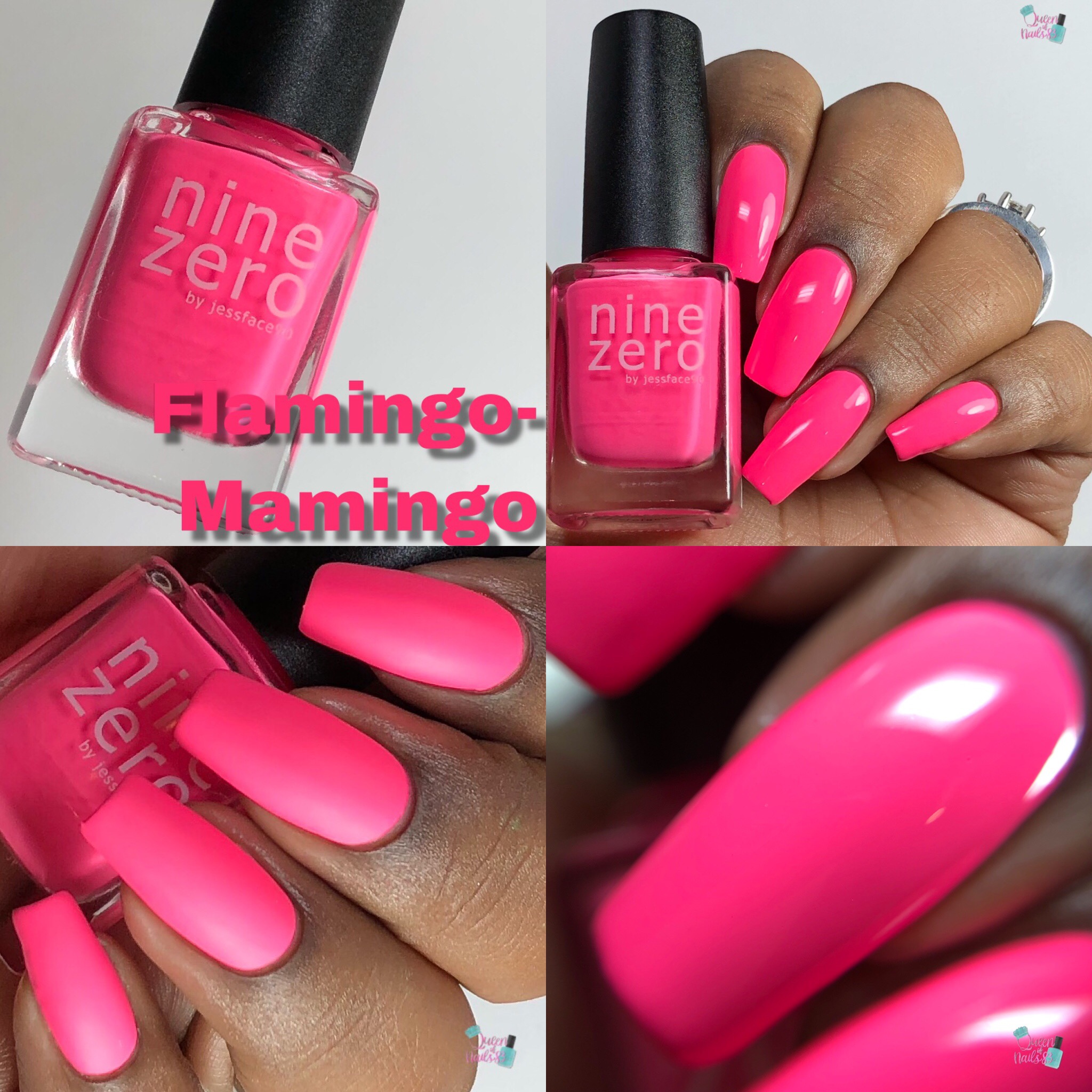 Humidity
A bleached neon, orange cream polish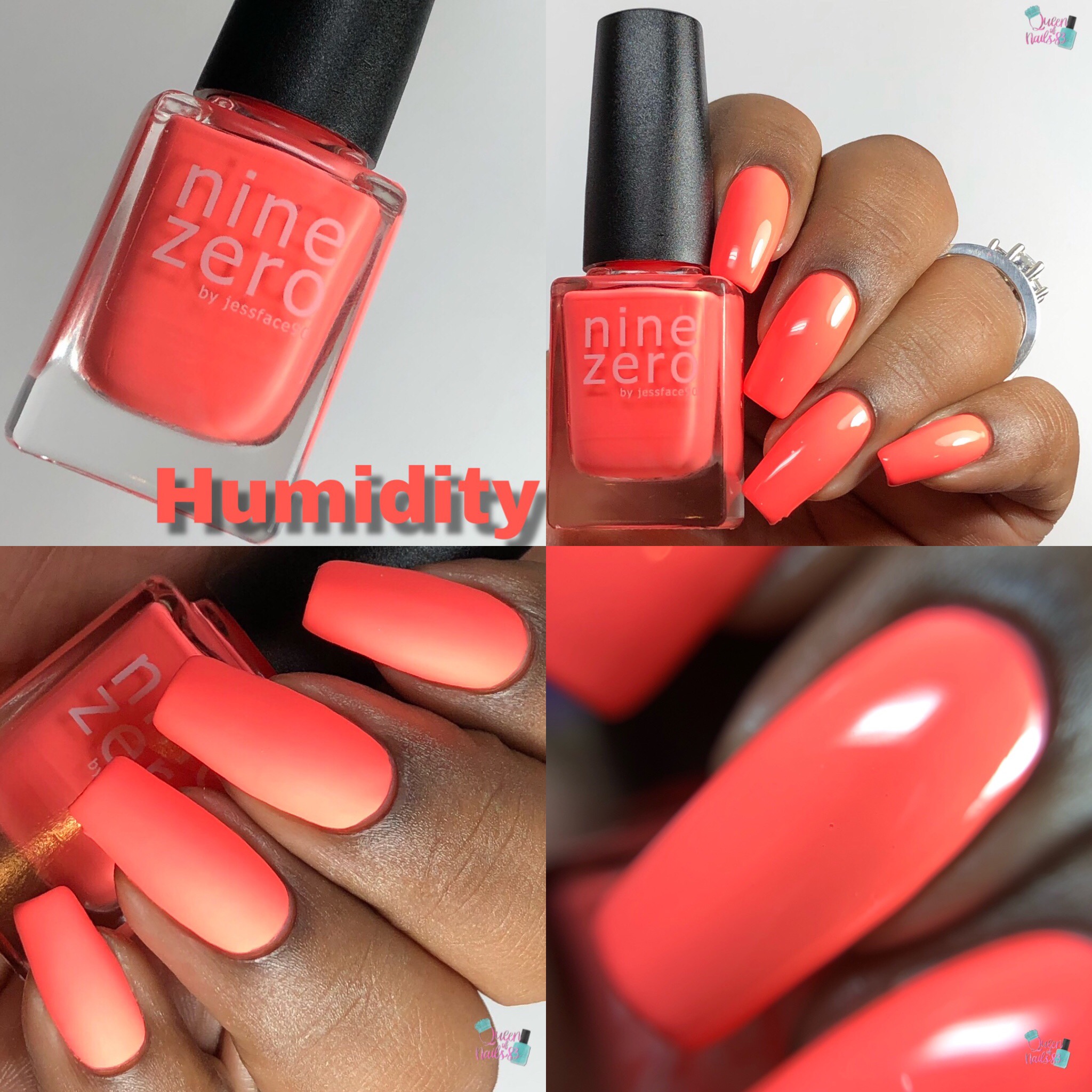 Firefly
A bleached neon, yellow cream polish.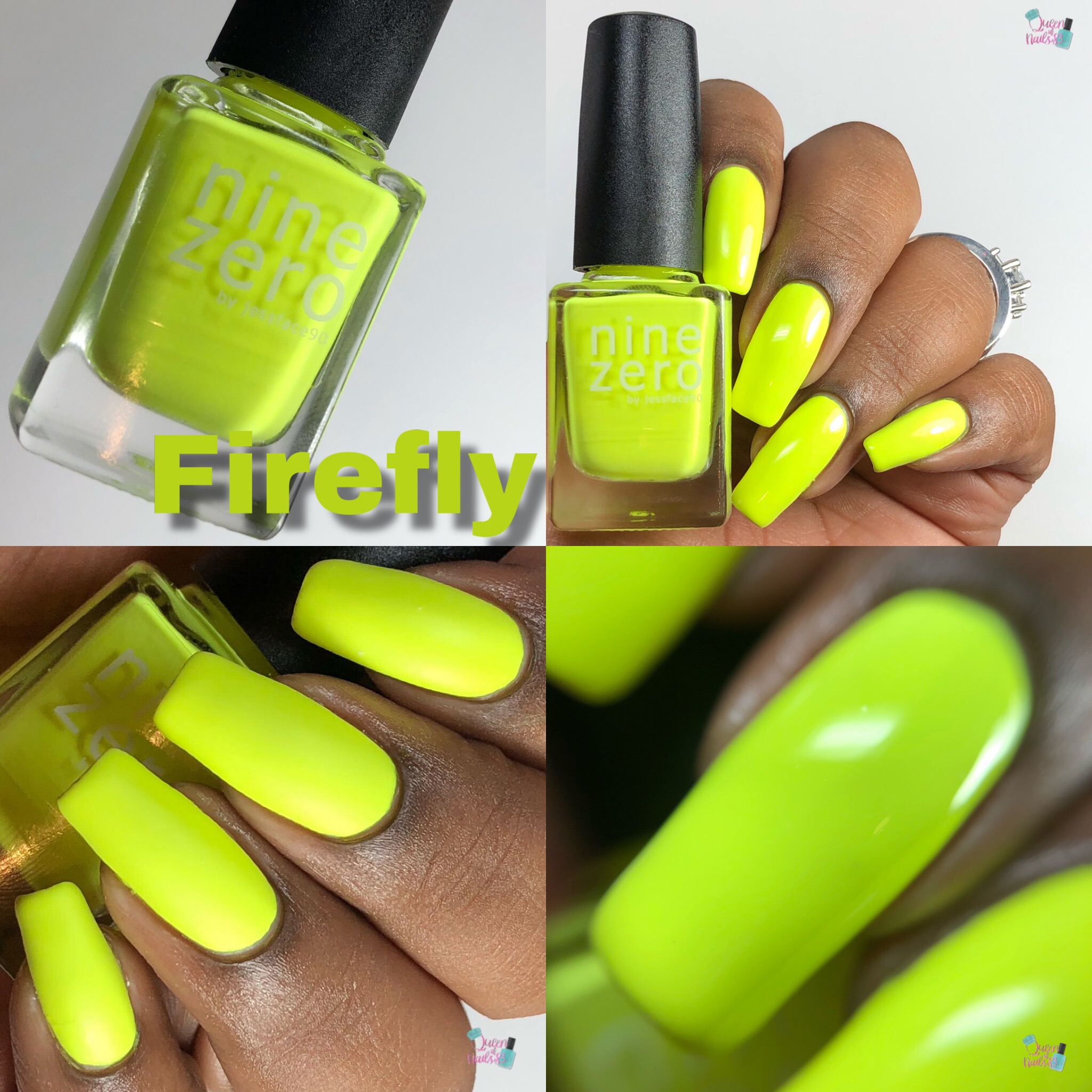 Bullfrog
A bleached neon, green cream polish.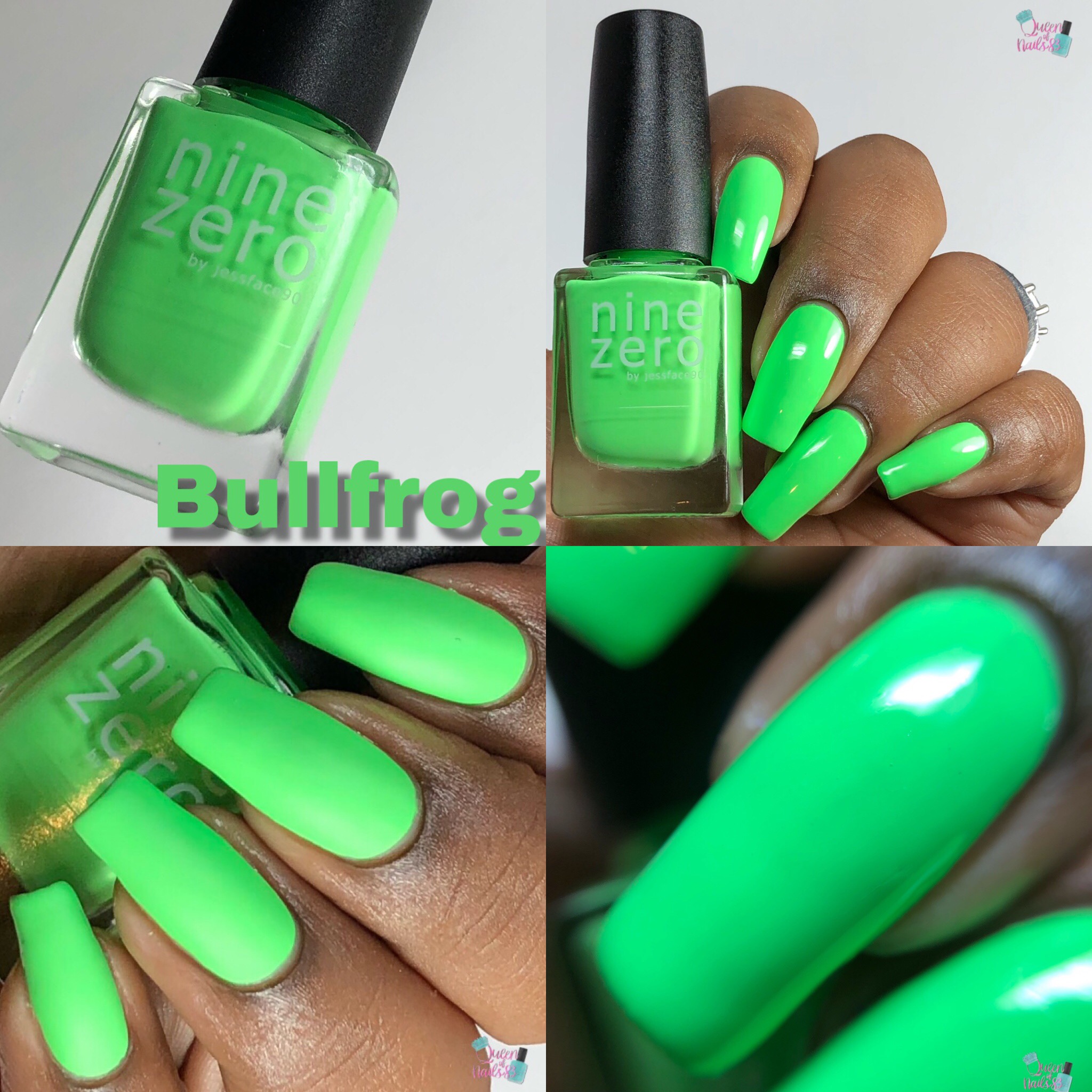 Clear Skies
A bleached neon, blue cream polish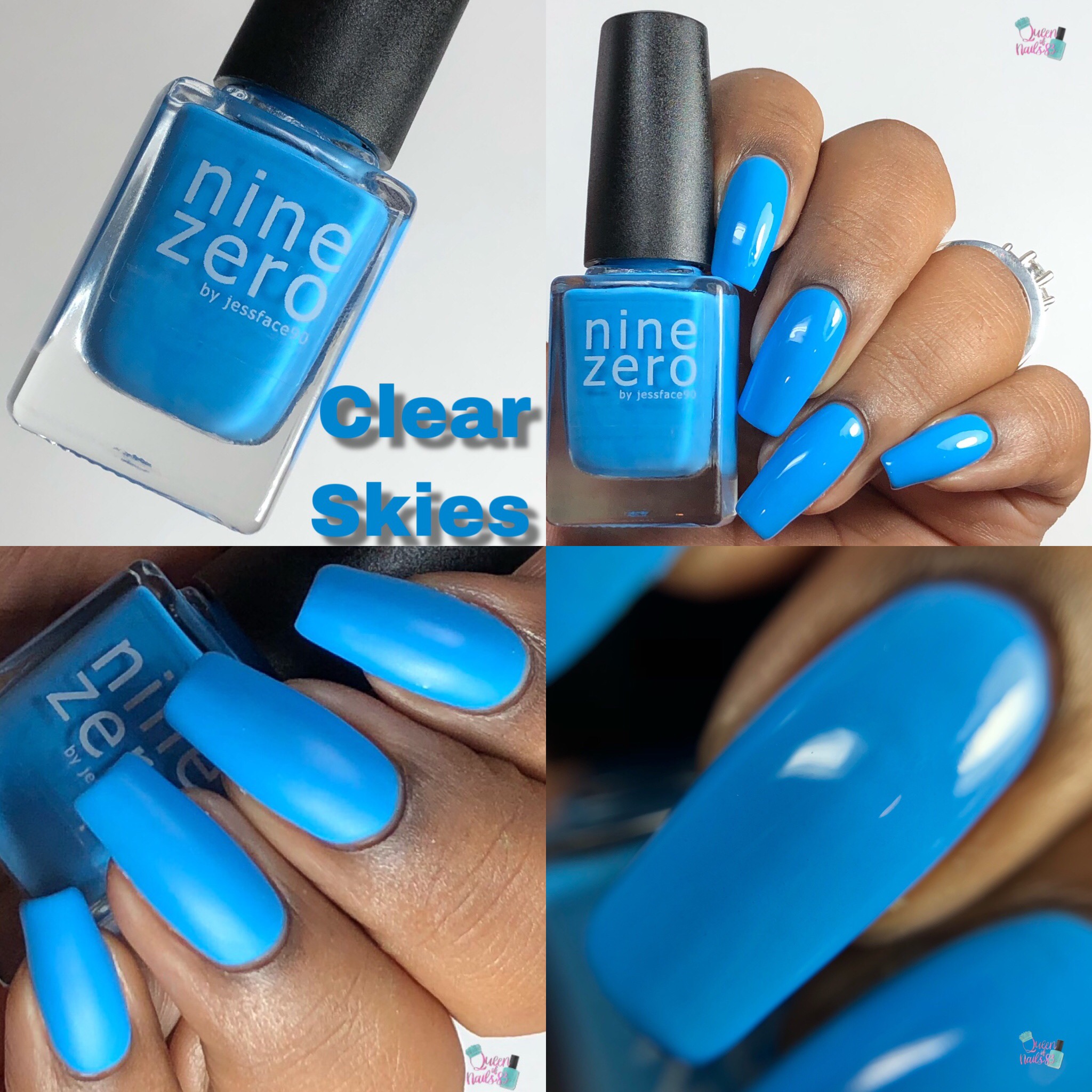 Ultraviolet
A bleached neon purple cream polish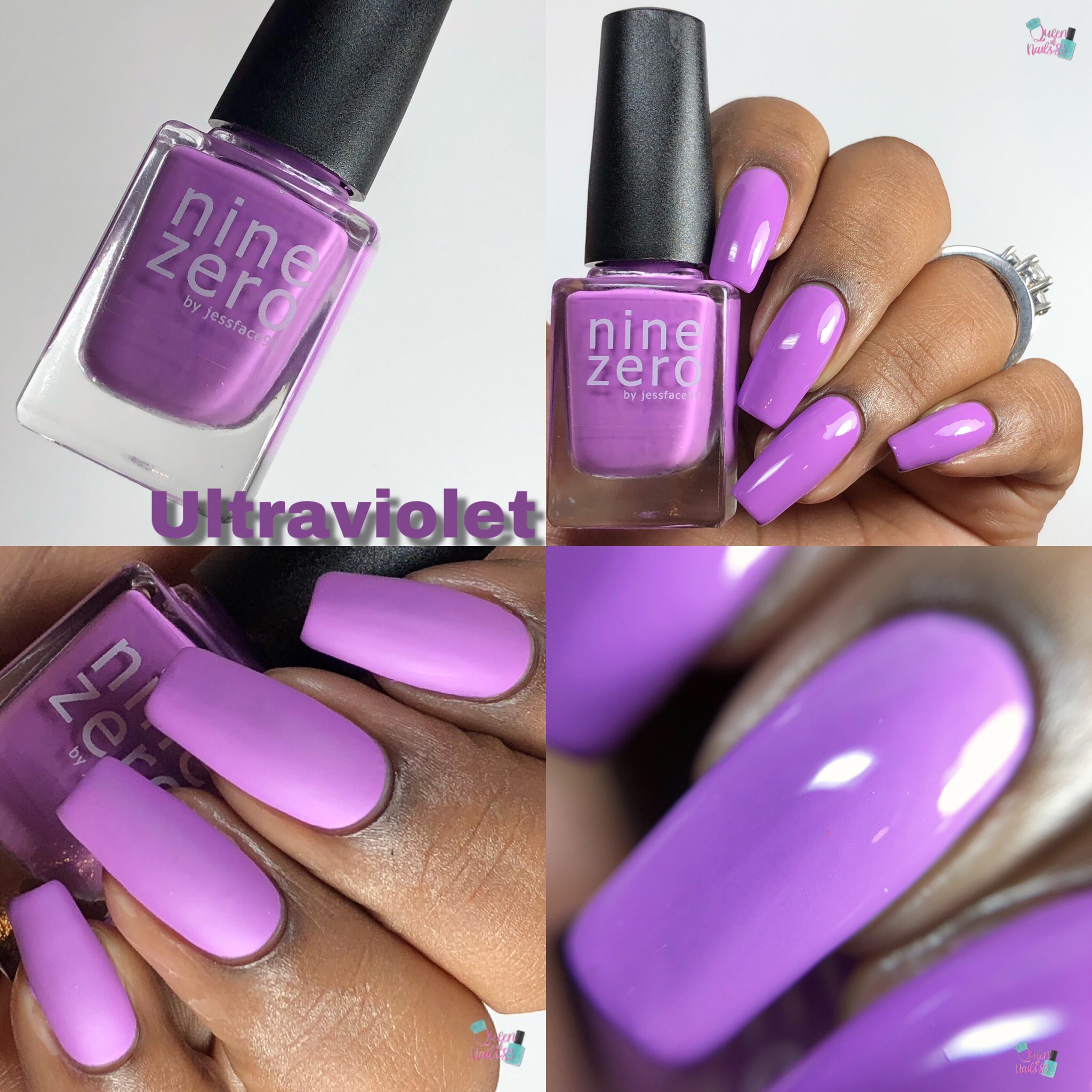 4th of July Trio
USA
A white based crelly with red and blue glitter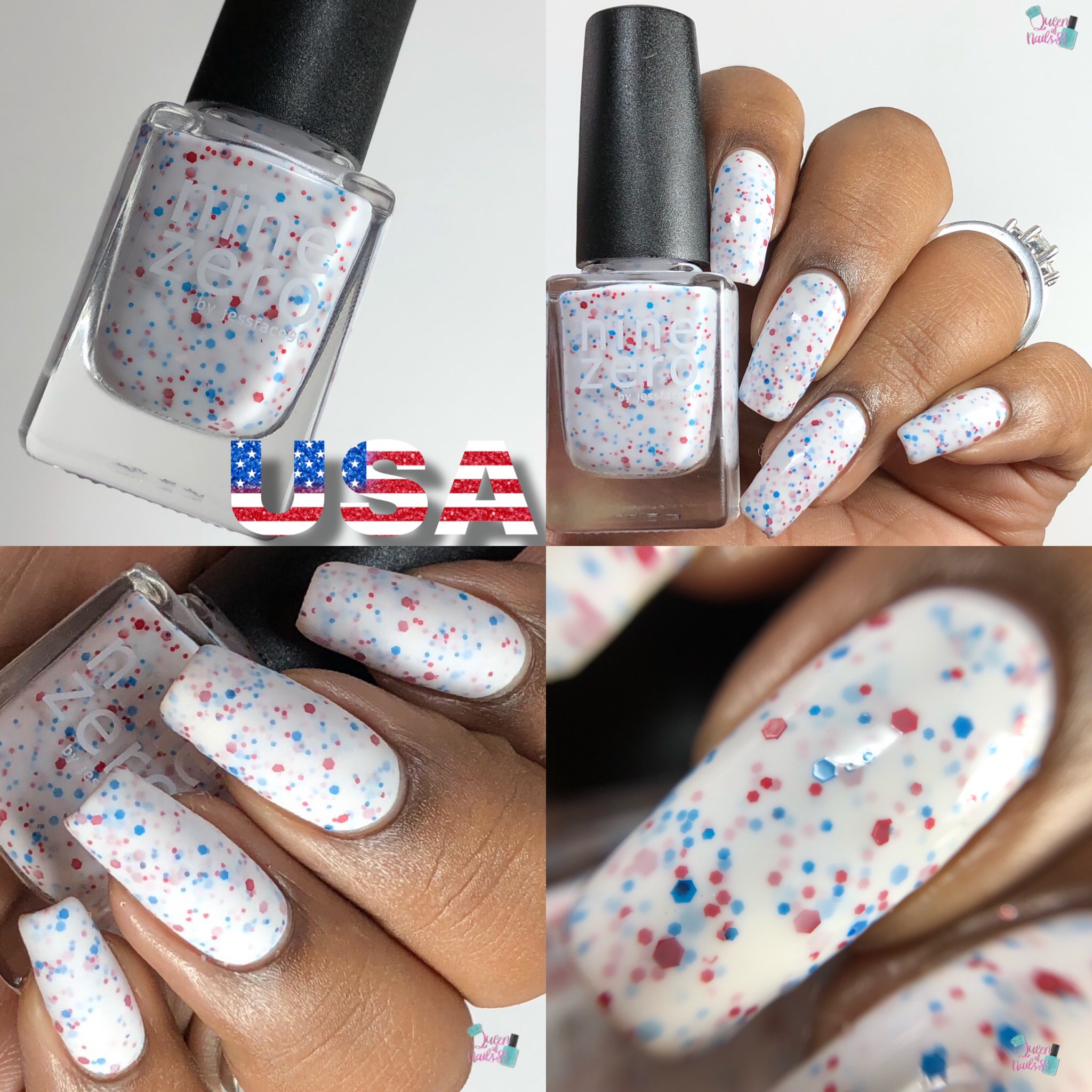 Fireworks
A clear based glitter topper with red, blue, and silver holographic glitter. Swatch shown in 2 coats over blue creme.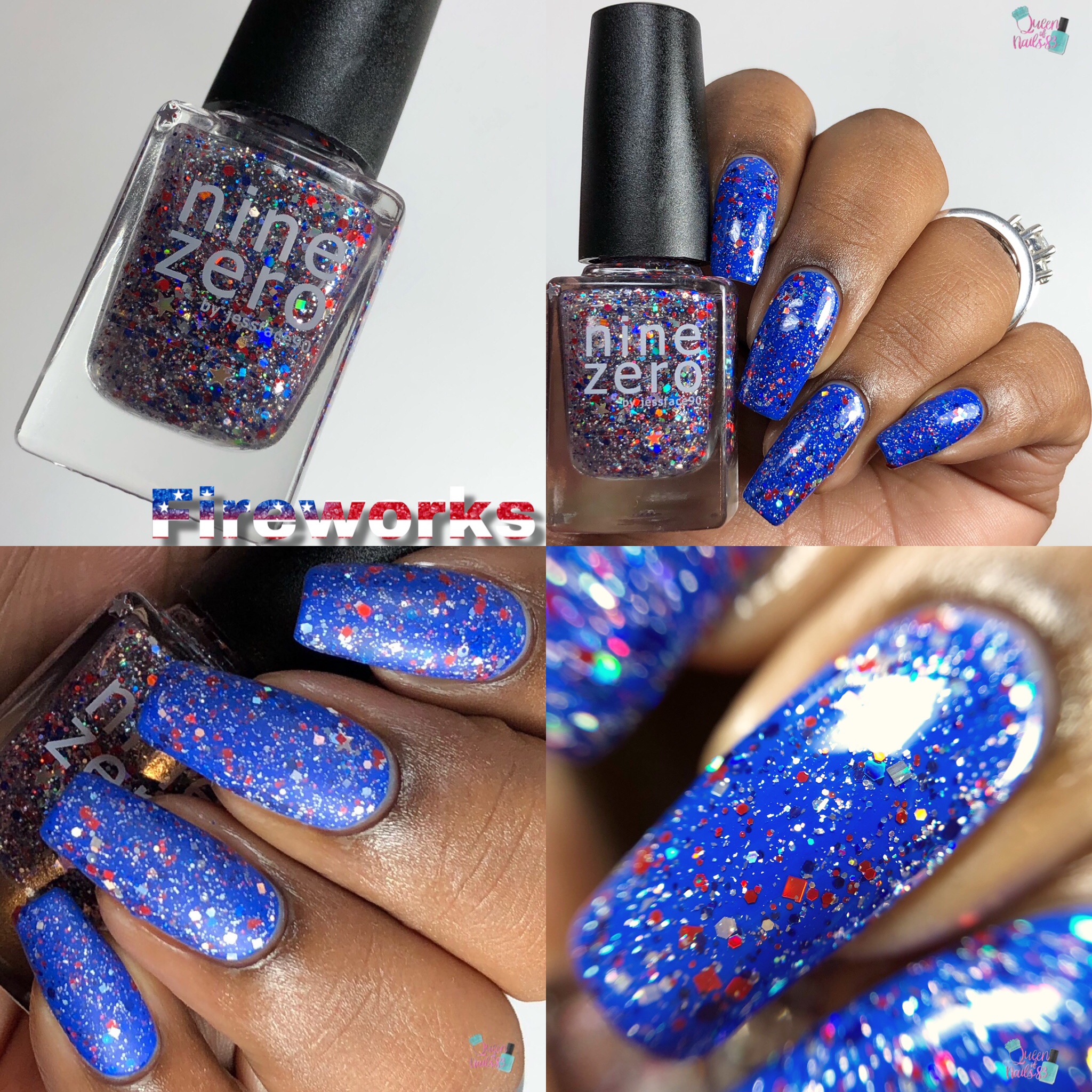 Patriot
A holographic base with red and blue semi-transparent glitter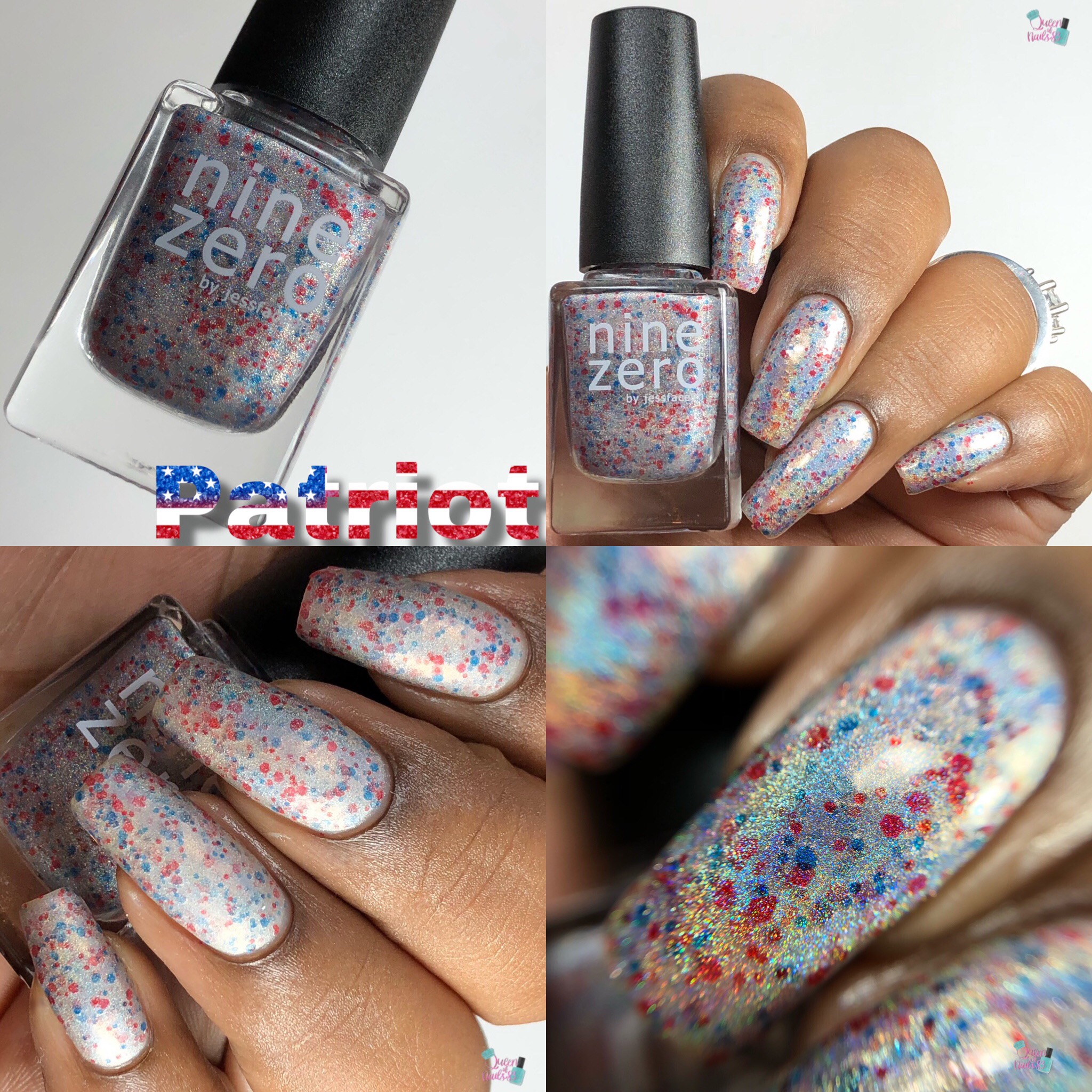 Nine Zero Lacquer – Summer 2019 Neon Collection & 4th of July Trio
Overall: These are my first Nine Zero polishes and I have to admit that I am EXTREMELY impressed!!! The neons have a thicker formula but still very easy to apply. I am not sure if the formula had anything to do with the opacity but these neons are perfectly pigmented and stamp over black. No pooling or staining noted. First coat goes on a little streak but level out by the 3rd. Even with 3 coats they dry fast and dull/matte, so glossy top coat is recommended. The trio just tugs at my heartstrings. They are festive and fun without being the same old, same old. However, Patriot is a re-mix of Twinkle Lights (previously released) Again, no formula or application issues to report. 
The Queens Choice: ALL OF THEM!!!!
Opacity: swatches shown with 2-3 coats 
Price:
Neons – $10 each / $55 set

Trio – $9-$11 each or $27 set
Availability: Restock Saturday, June 15th at 7pm est
Nine Zero Lacquer
*Like, Comment and Subscribe*
Eat, Laugh, Polish, Repeat
Queen of Nails 83
💕