Hey Sugas!!! Anyone who knows me, knows that I have a passion for candles and wax melts. I believe this is because I have a strong sense of smell. Jason and the kids tease me about being able to smell things that are miles away…lol! I can't help it, I was born this way.
Nevertheless, candles and wax melts are my thing. I use to spend hours in the candle/wax isle smelling all the candles and those high-end shops…. forget about it. Jason and the kids would just leave me in the mall, run their errands and come back for me. To me smell invokes memories and memories, good or bad, are life lessons. For instance, the scent of warm apple pie reminds of me being in my grandfather's late wife's diner. She made the best homemade pies. Vanilla will always be a classic and reminds me of the warm vanilla sugar scent I used to wear all throughout high school. 
I love that I can support indie brands and purchase wax melts, a cleaner and safer alternative to the traditional candle. Wax melts are totally on trend right now and are budget-friendly. Today I have 3 scents from Wildflower Lacquer, Celebrate Good Times, Creaming For You and Spa Day, all of which are currently available online.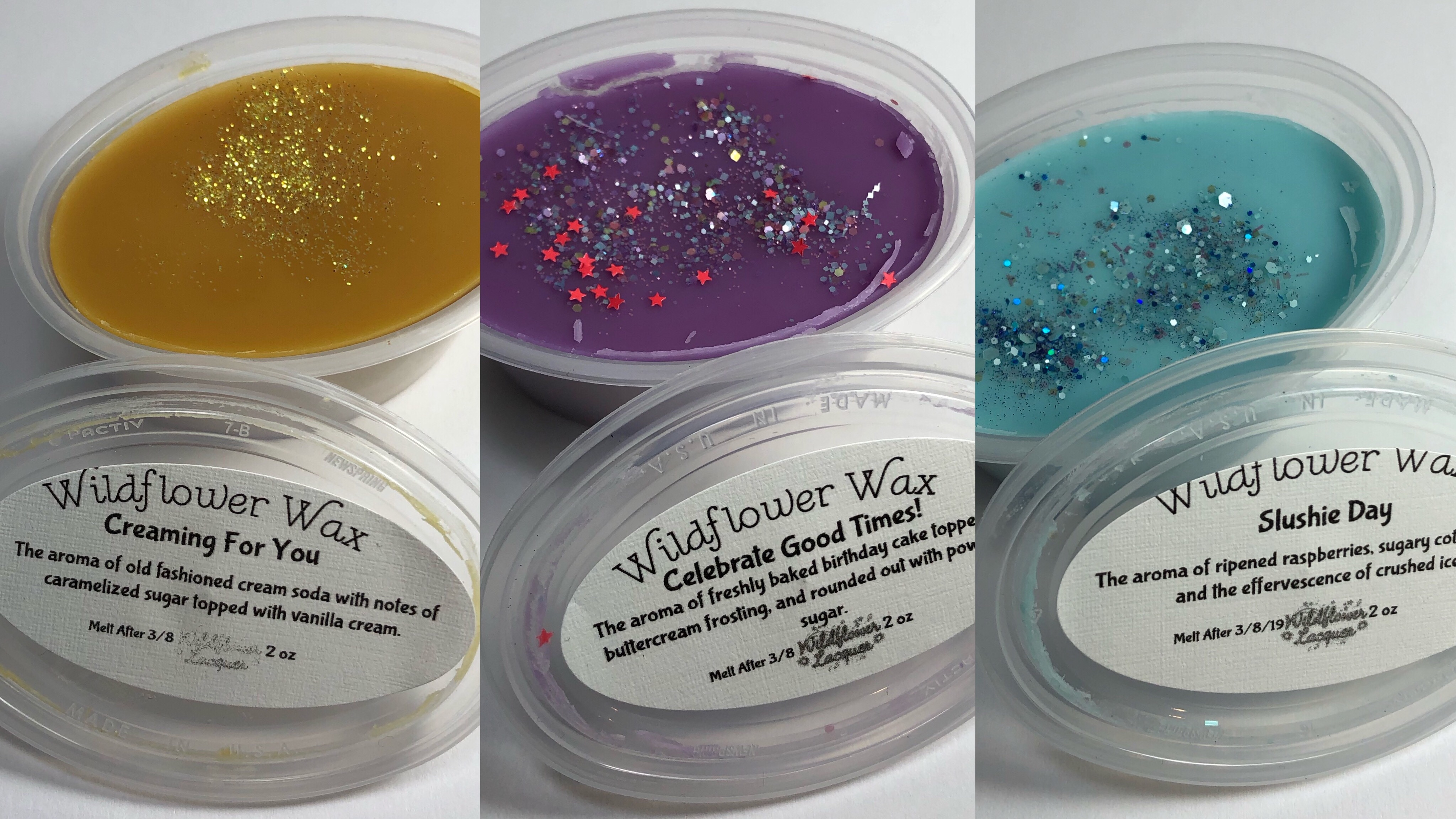 Enjoy… Continue reading "The Queens Critique: Wildflower Lacquer – Wax Melts" →