Louisiana is the home and/or birth place of many greats including stars and celebs like Ellen DeGeneres, Harry Connick Jr and Sandra Bullock just to name a few but what may not have know was that Jill of Jreine also calls it home. Yep, the co-host of the Spring 2019 Polish Con is the creator and mixologist behind the fabulous-ness of Jreine.
Although her love for everything nails started long ago when she started going to cosmetology school to be a nail technician, her indie journey began in 2012 with Jreine officially starting at the end of 2016 on Etsy.
As you can imagine LA courses through her blood so everything she does has a New Orleans flair to it including the 3 event exclusives. 
Enjoy….
**All swatches are done using liquid latex peel off base coat, glossy QDTC and matte topcoat. Swatch photos are taken using artificial lights.**
Color of Carnival
A violet based ultra holo infused with dual shimmers and finished off with ultra chrome shifting flakies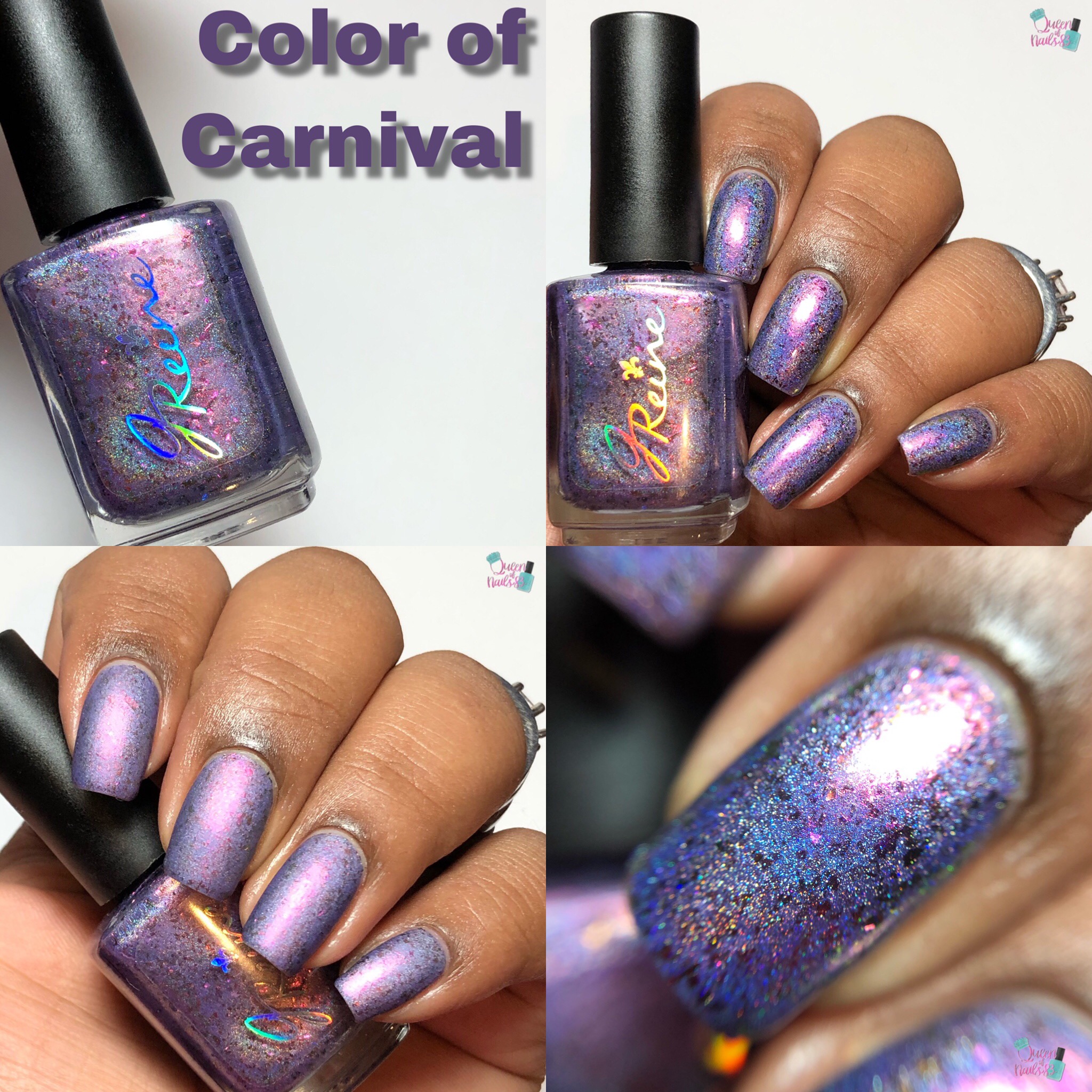 Cajun Conjuring
A deep shimmering blurple loaded with red, green to gold aurora shift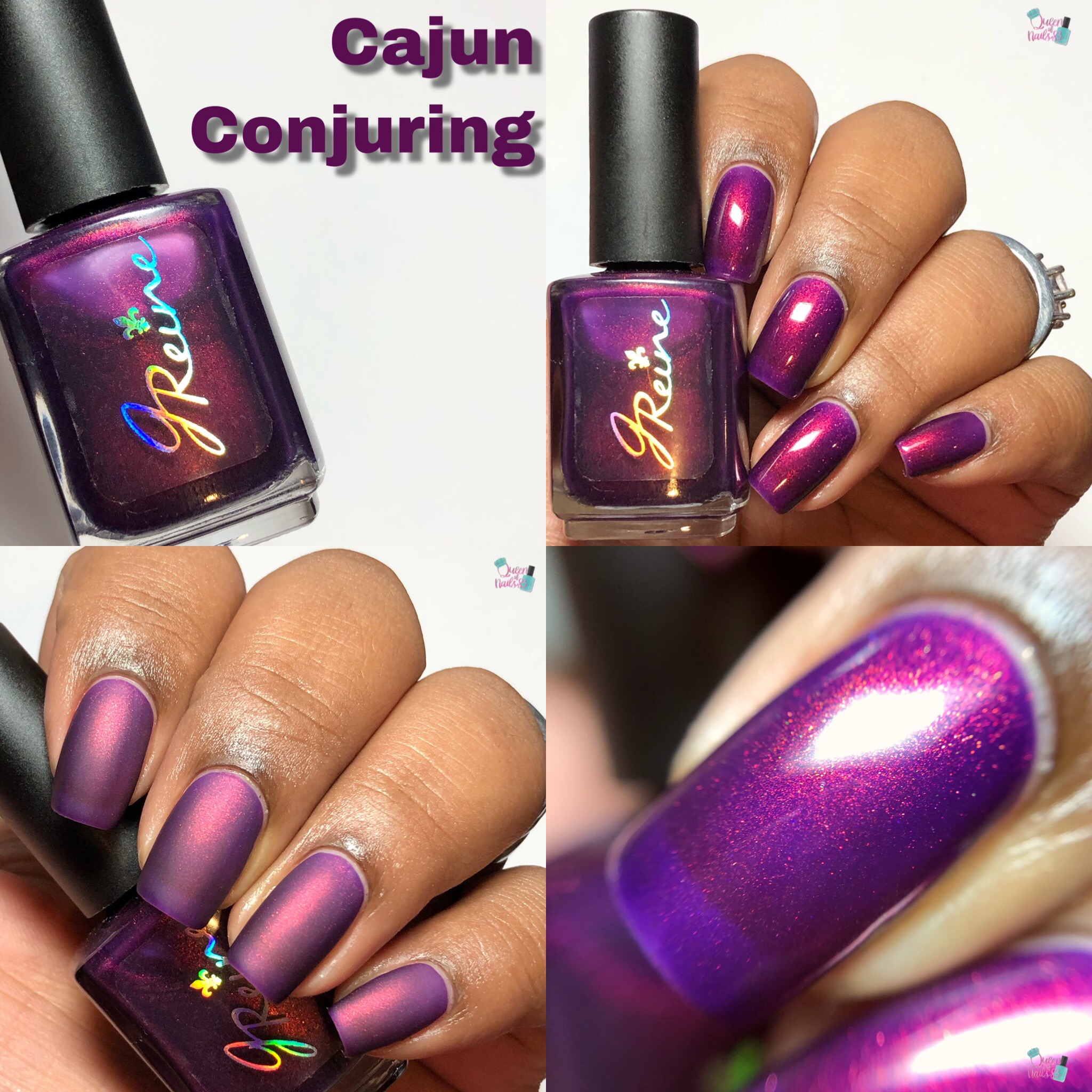 Born on the Bayou
A beautiful blue/teal loaded with an intense violet/blue shimmer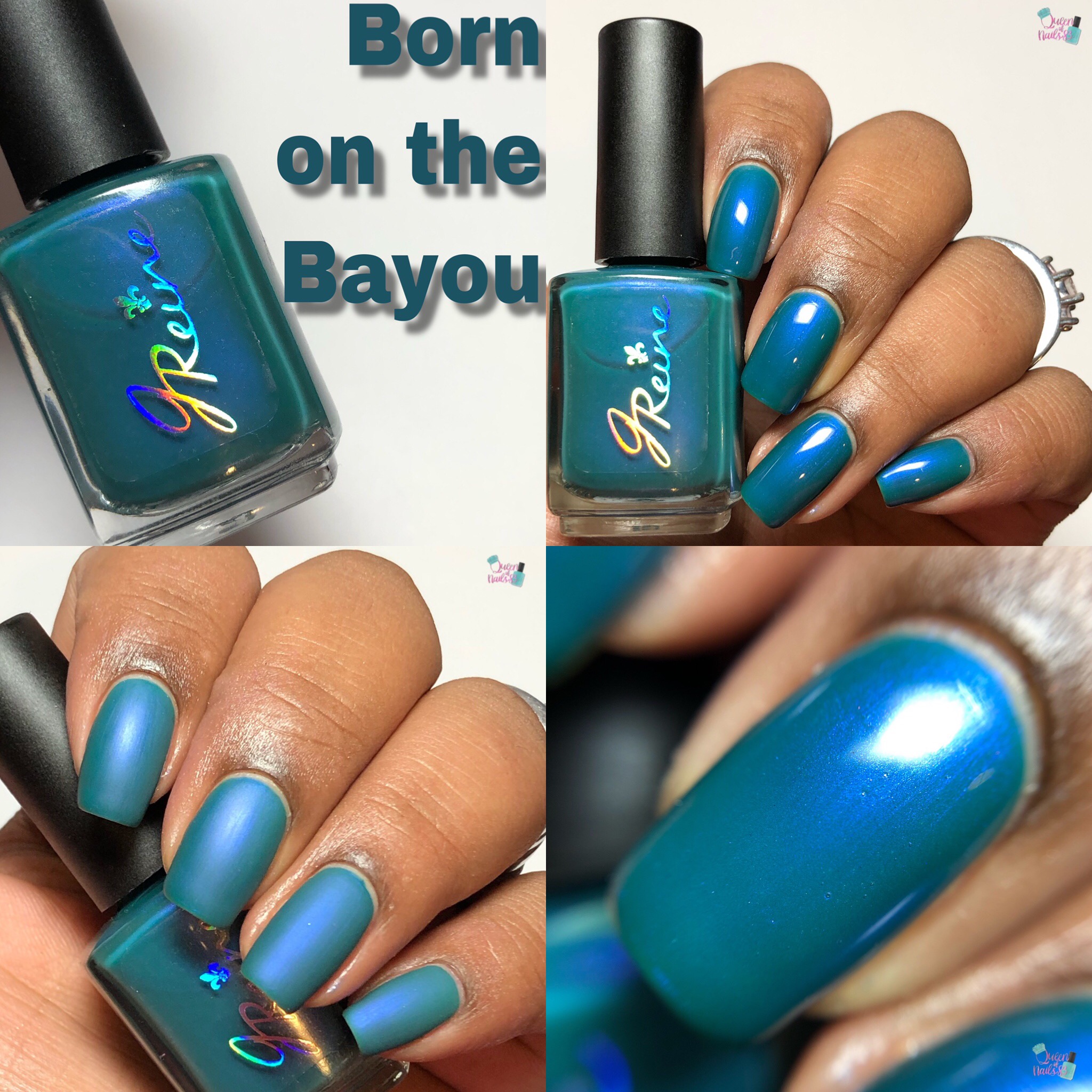 Jreine – Polish Con New Orleans 2019
F
Fairy Program: Yes
You may be wondering…. what is the FAIRY PROGRAM????
It's simple!!! It's a virtual shopping experience which allows those that are unable to attend Polish Con the opportunity to shop along and join the fun! Allow Polish Con Fairy, organized and fulfilled by the ladies of Fair Maiden (the founders of Polish Pickup) to be your one-stop shop for event overpours, RTPC (Road to Polish Con A & B), LEs, Exclusives, etc.
Upcoming Dates
3/30 – Wish list shopping will begin

4/6 – Shop opens at 1pm cst

4/9 – shop closes
Please join the Facebook Fan Group for more details and information. Please note – not all makers/brands will be participating in the is feature. 
Opacity: swatches shown in 3 coats
Price: $12
Availability: Saturday, April 6th at PCNOLA 2019 and online after event TBA. 
Jreine
To stay in the know of all things Polish Con, shop, like, join and follow
**Polish Con**
The Polish Convention New Orleans
Sat, April 6, 2019
1:00 PM – 6:00 PM CDT
Ponchatrain Convention & Civic Center
4545 Williams Blvd
Kenner, LA 70065
*Like, Comment and Subscribe*
Eat, Laugh, Polish, Repeat
Queen of Nails 83

💕