Hey Sugas!!! In just 11 short days, I'll be up to my eyeballs in beignets and po'boys but not before taking part in the main event of my family vacation – Polish Con. To mere muggles, buying nail polish may seem uneventful but in the indie world it's pure bliss. Saturday, April 6th is the day when my dreams come true in the my happiest place on earth, New Orleans! 
I have already told my husband and children they may be returning to MD without me….lol. For as long as I could remember, I have always wanted to visit N'awlins. Its a city of culture, music and great food – who could ask for more?! I am super excited that I get to experience these moments with my family and create a lifetime of memories. 
Oh… who am I kidding, it's all about the polish baby!!!! This year, Meagan of Ethereal Lacquer is joining the cast of brands that is sure to make this event spectacular. Meagan has created 3 event exclusives and The Succulent Collection all of which will debut at Polish Con and be available in her online shop at a later date/time.
Enjoy….
**All swatches are done using liquid latex peel off base coat, glossy QDTC and matte topcoat. Swatch photos are taken using artificial lights.**
Event Exclusives
Starseed (M)
A blue grey jelly full of cosmic holographic flakies and magnetic chameleon flakies that shift from teal to blue to a vivid purple.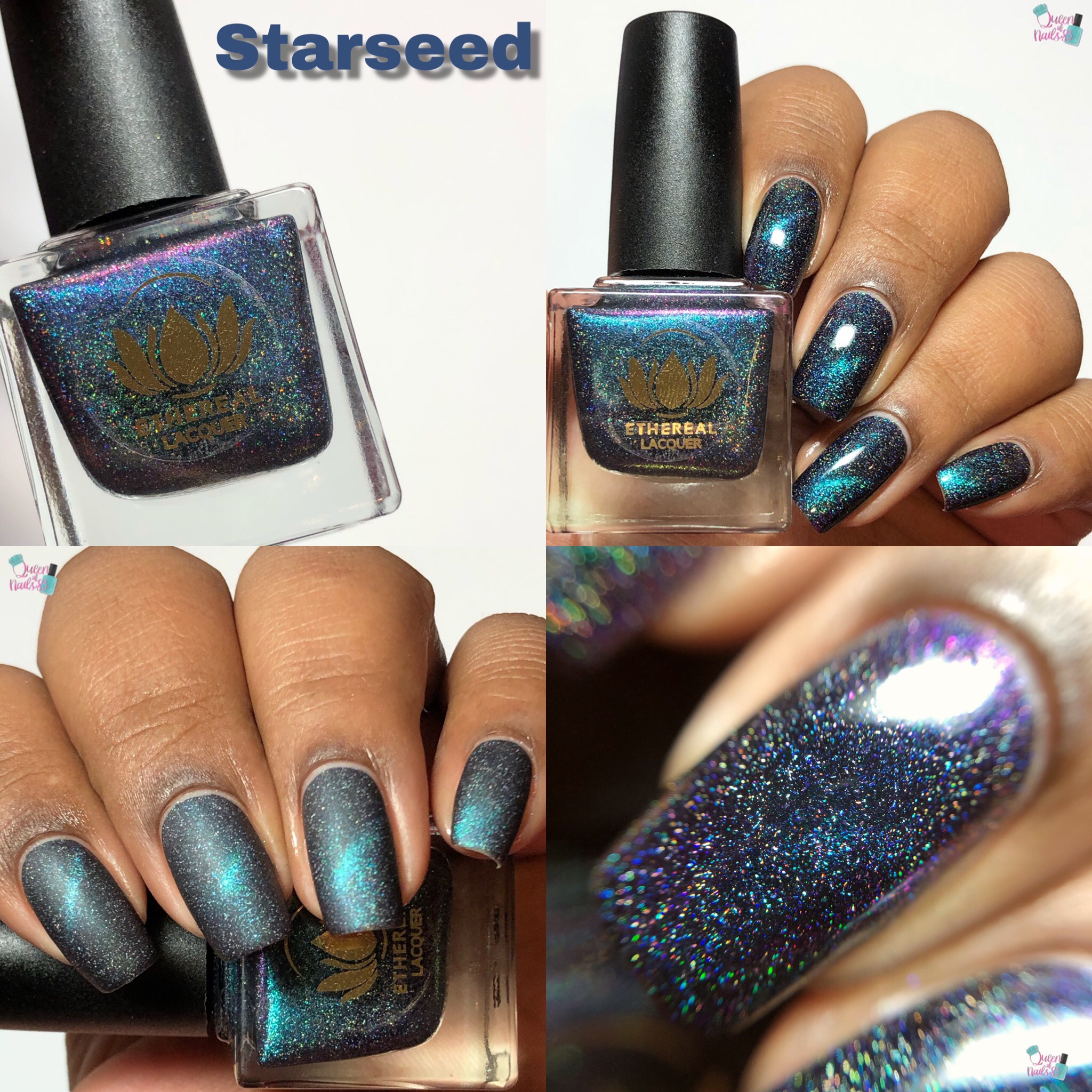 Edge Of The World
A deep space navy with color shifting shimmer and cosmic holographic flakies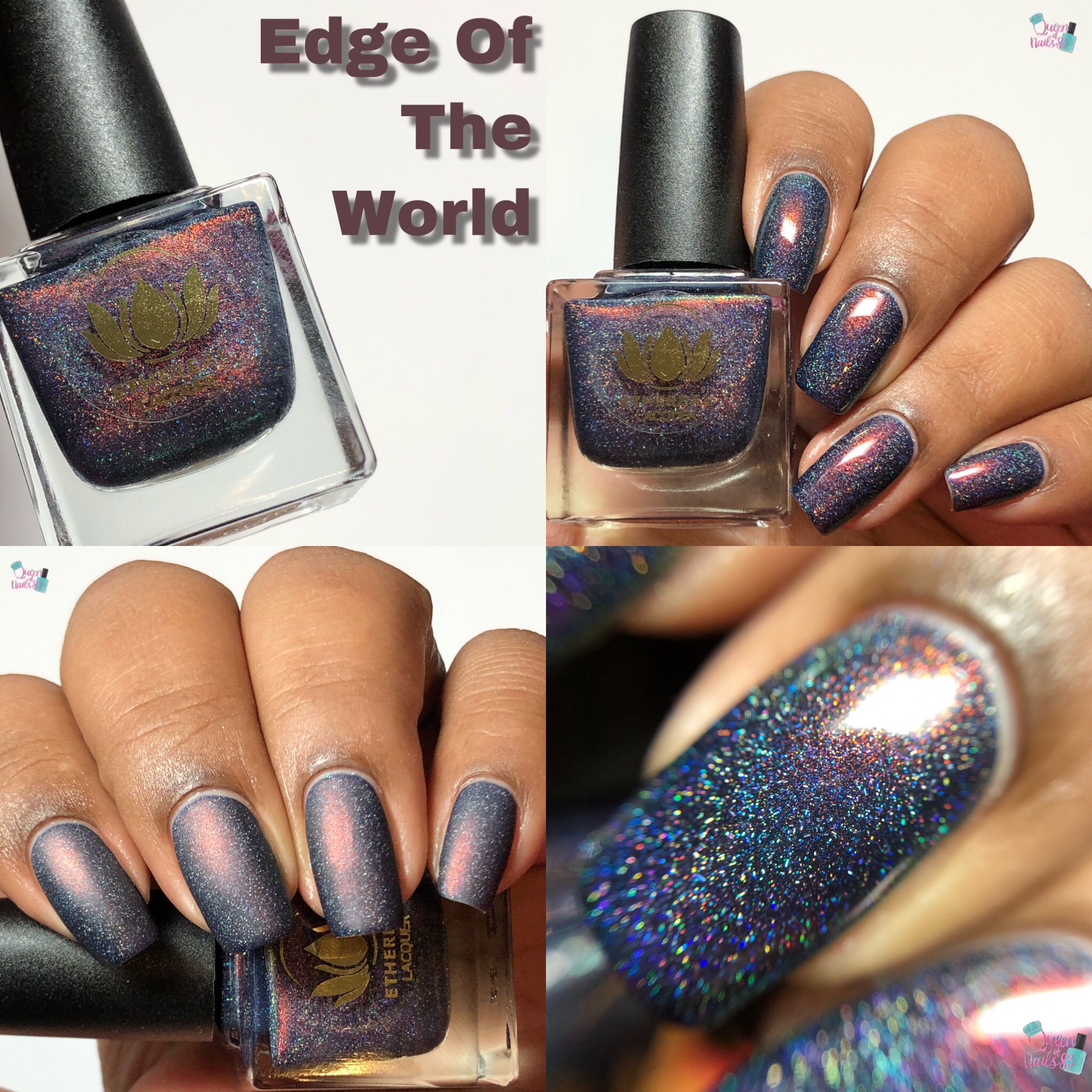 Eternal Sun (M)
A clear base full of chameleon magnetic flakies that shift from copper, gold to green! It is shown here un-magnetized.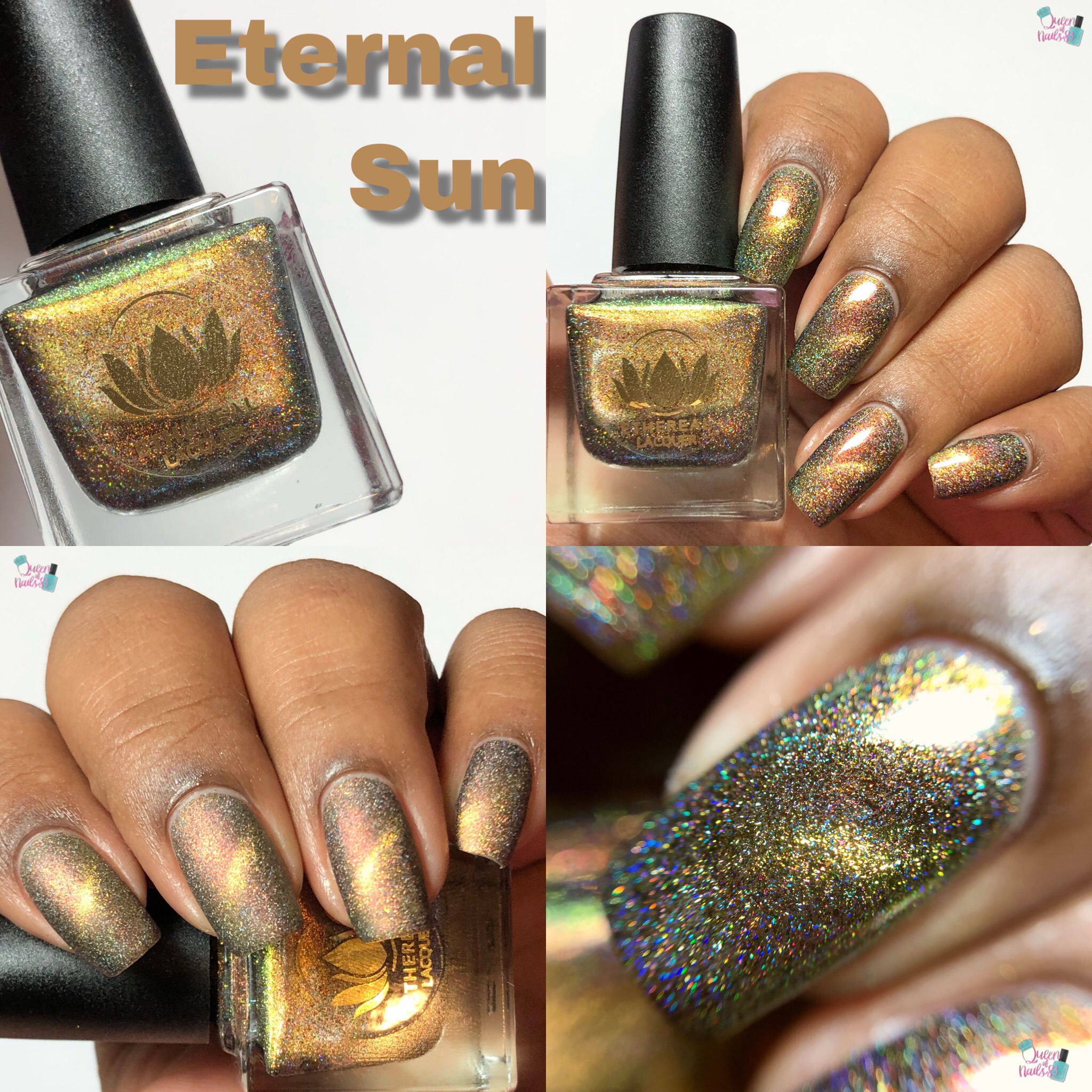 The Sacred Succulent Collection
Sacred
A medium purple creme with cool undertones and a strong red to green shimmer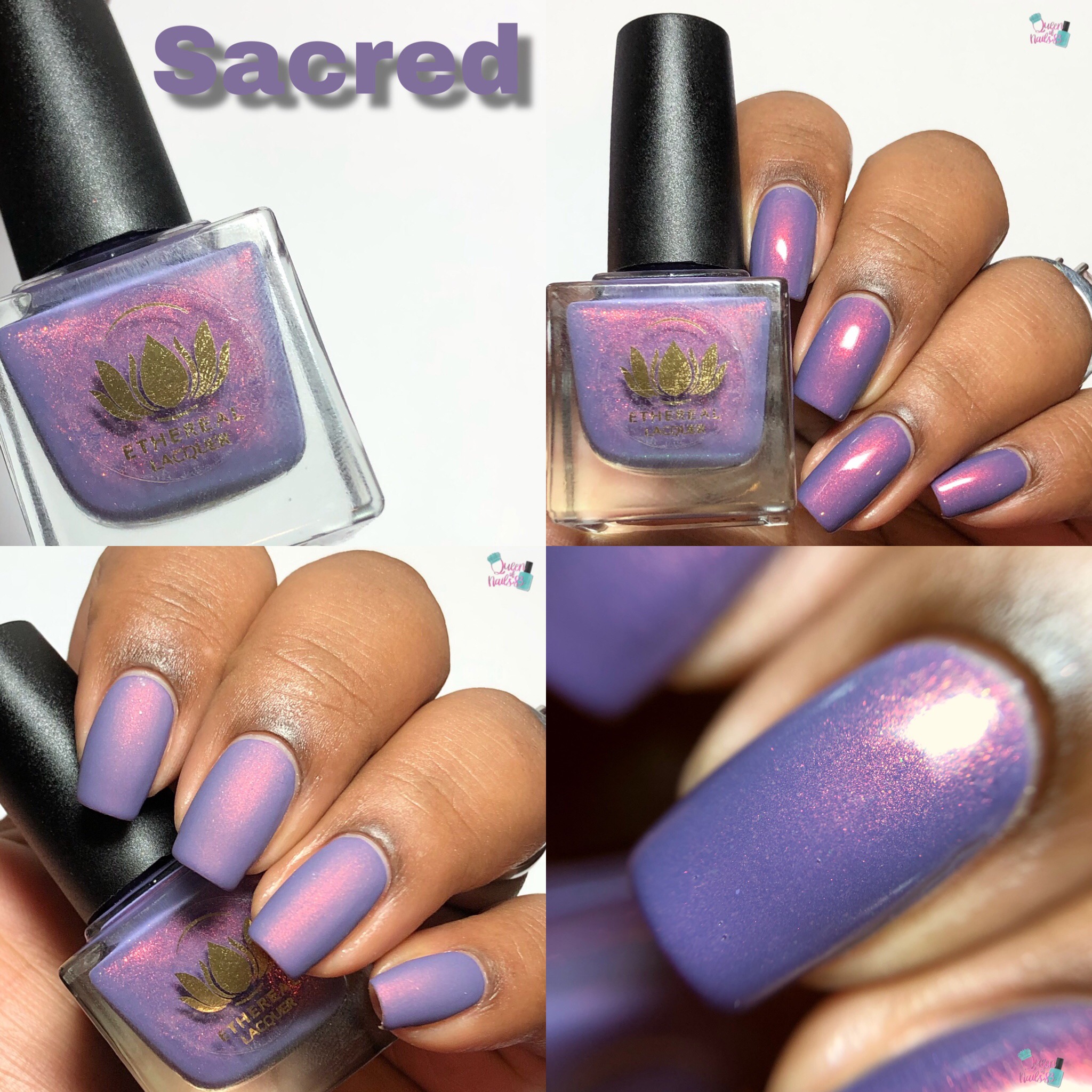 Sempervivum
A muted denim creme with indigo undertones and strong red to green shimmer.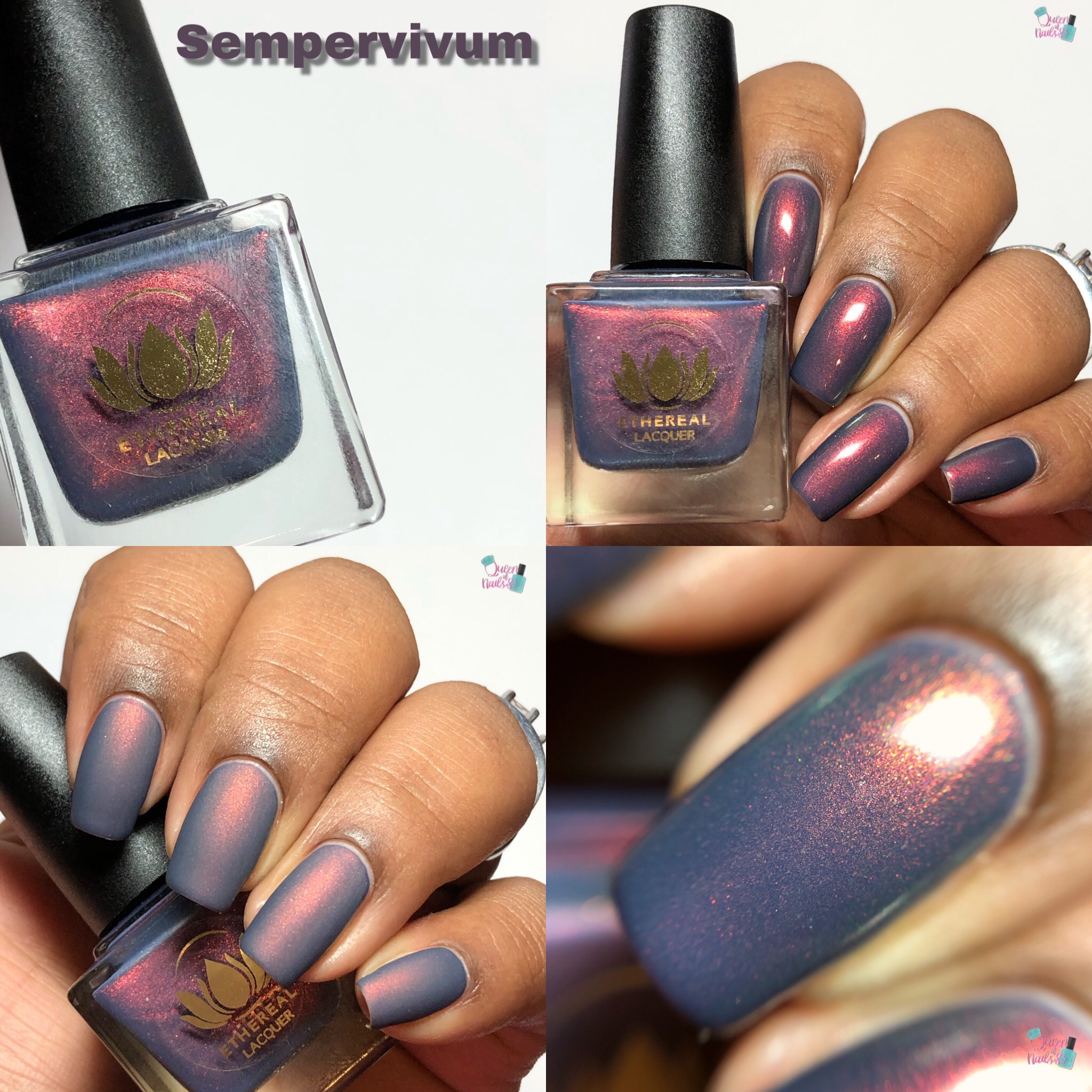 Sunburst
A bright yet earthy chartreuse that walks the line of key lime green with a strong firey red to green shimmer.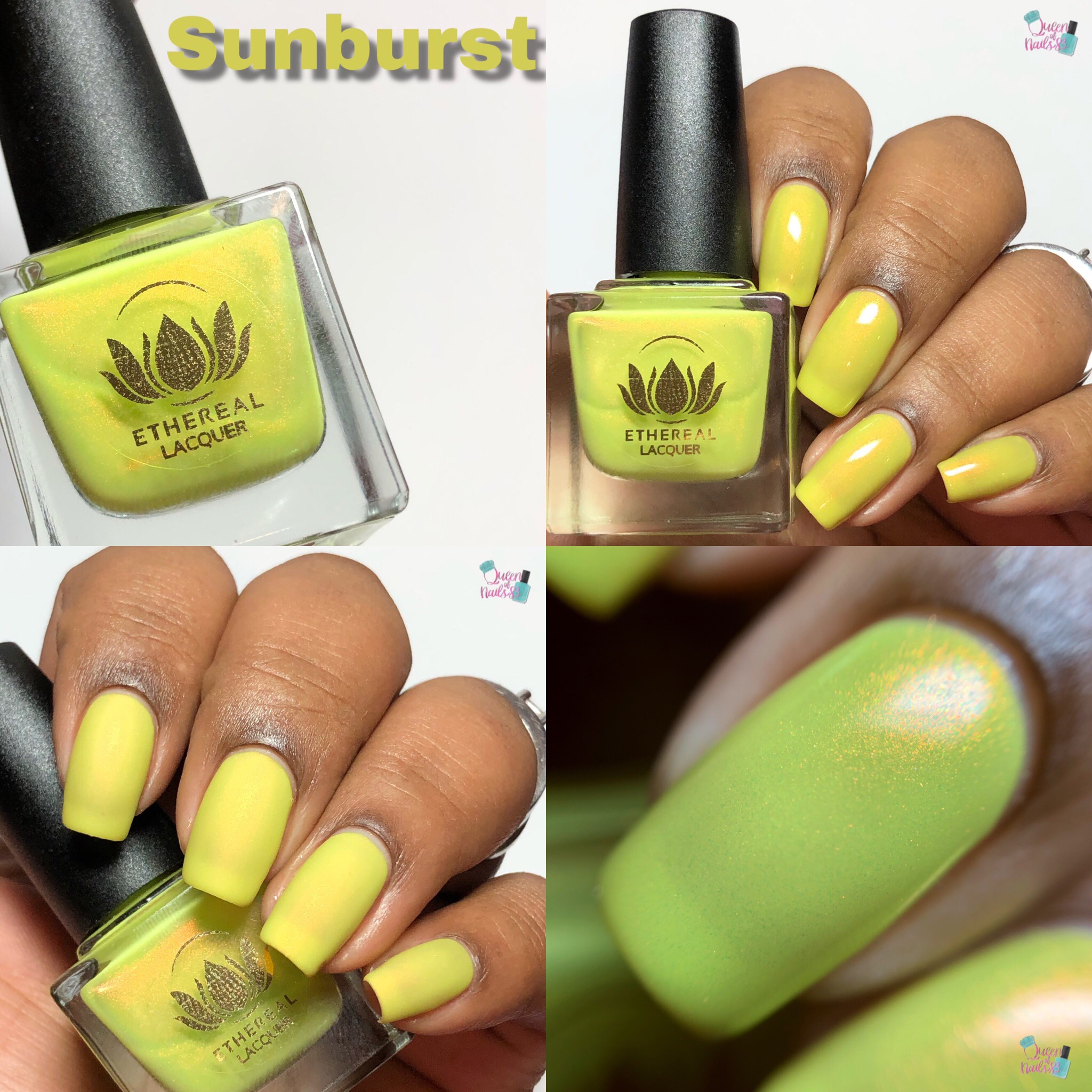 Rose water
A rosy coral with strong red to green color shifting shimmer.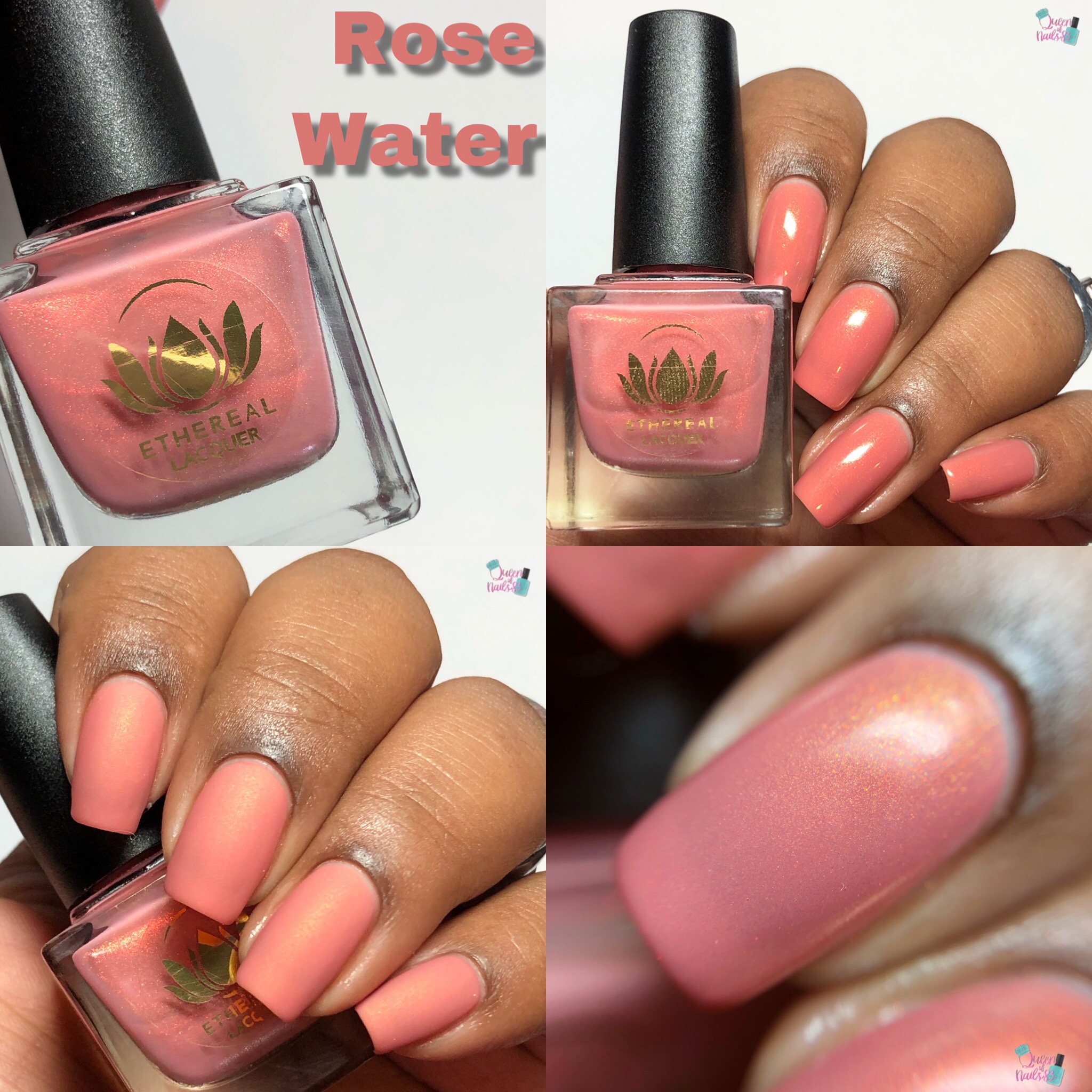 Plush
A pale muted grey blue with some warm undertones and a strong red to green color shifting shimmer.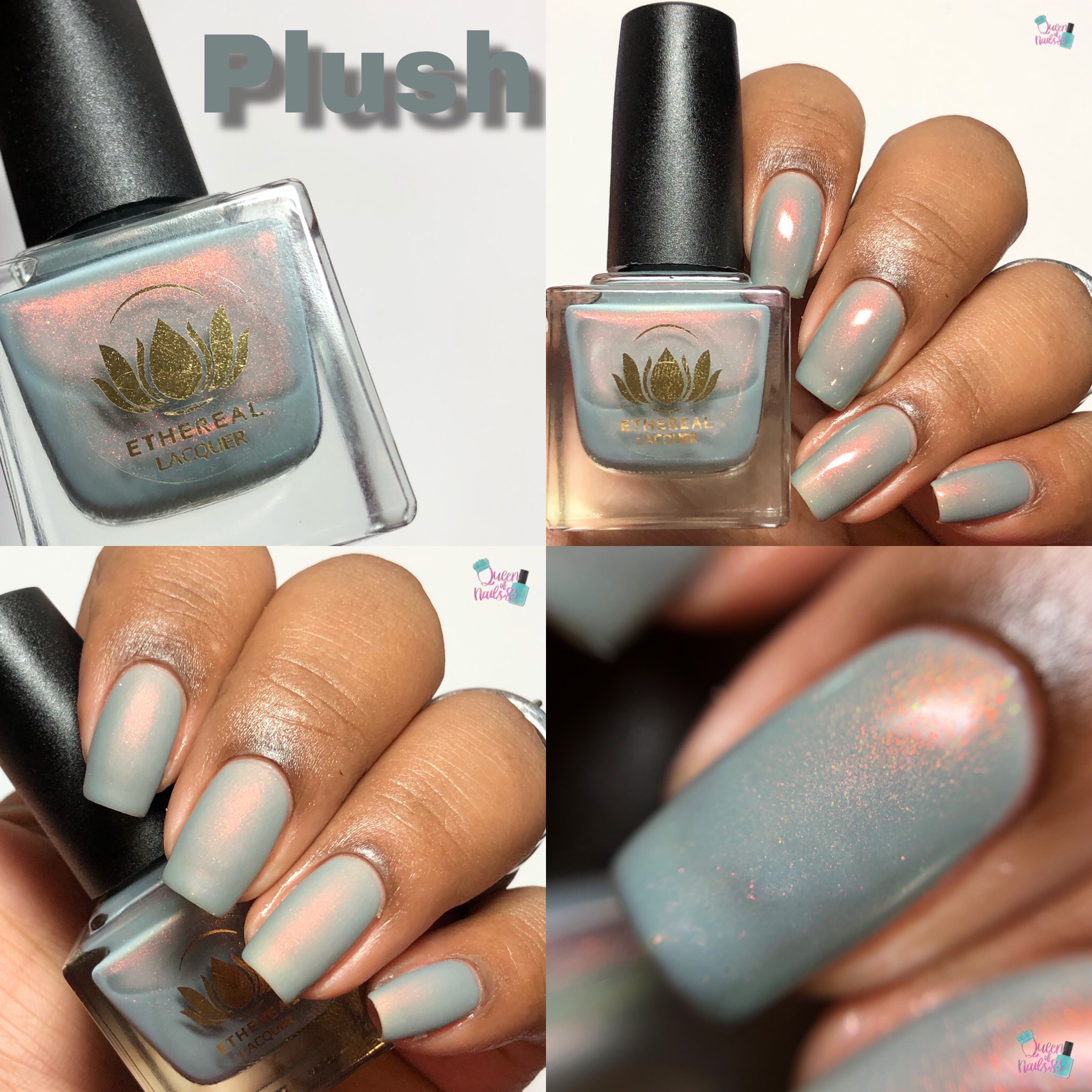 Ethereal Lacquer – Polish Con New Orleans 2019 and The Sacred Succulent Collection
Fairy Program: No
Opacity: swatches shown in 3 coats
Price: $12.50
Availability: Saturday, April 6th at PCNOLA 2019 and online TBA
Ethereal Lacquer
To stay in the know of all things Polish Con, shop, like, join and follow
**Polish Con**
The Polish Convention New Orleans
Sat, April 6, 2019
1:00 PM – 6:00 PM CDT
Ponchatrain Convention & Civic Center
4545 Williams Blvd
Kenner, LA 70065
*Like, Comment and Subscribe*
Eat, Laugh, Polish, Repeat
Queen of Nails 83

💕