Welp… the gang is all here! Last year during Polish Con New York Spring 2018 I had the honor and privilege of meeting Mackenzie of Pepper Pot Polish. And let me just confirm your suspicions, yes, she is as amazing as you think.
This year, she is returning to Polish Con New Orleans 2019 and she is armed and ready with 3 new event polishes.
And just for funsies…. here's a picture of Mackenzie and I.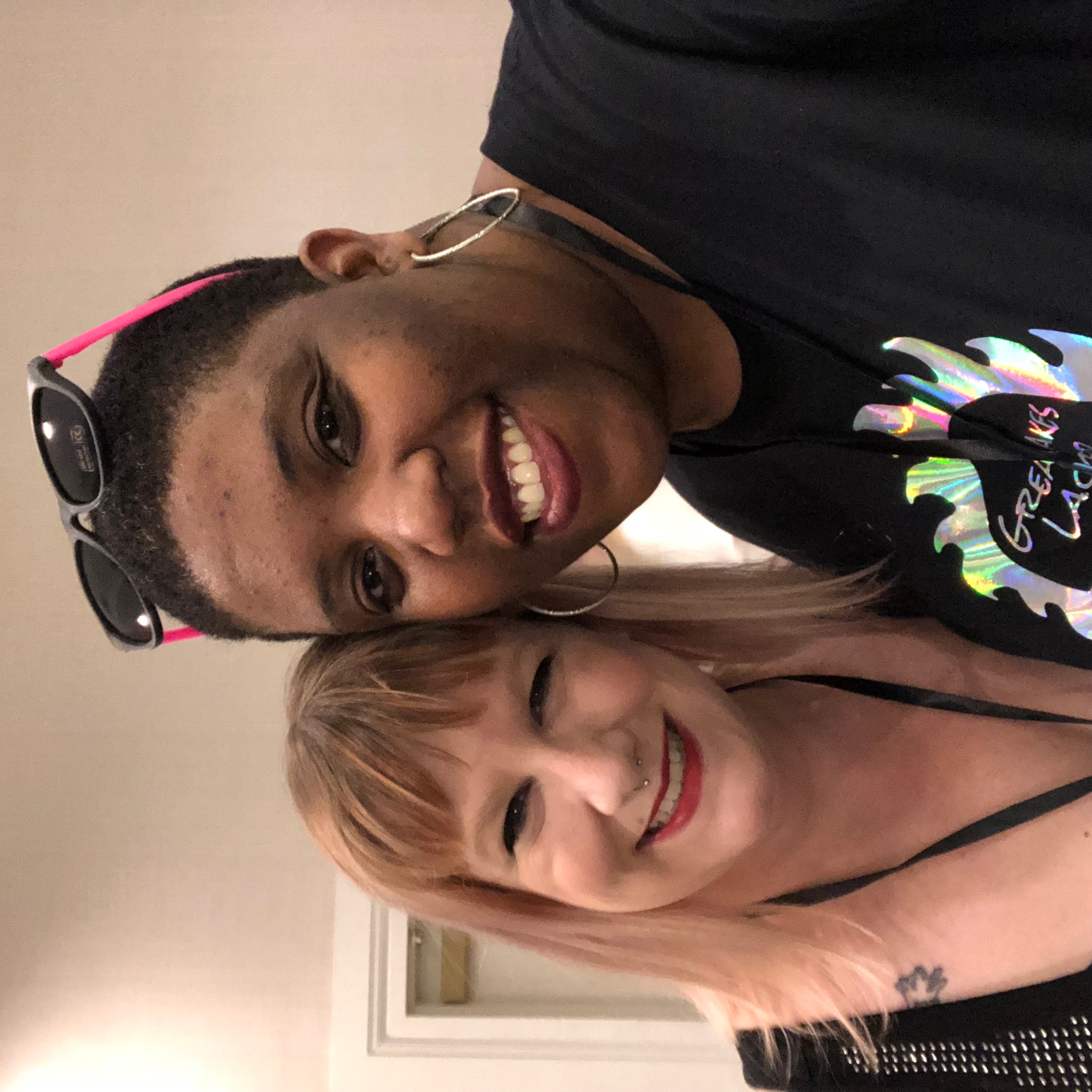 Enjoy….
**All swatches are done using liquid latex peel off base coat, glossy QDTC and matte topcoat. Swatch photos are taken using artificial lights.**
Throw Me Somethin' Mister!
A cozy teal creme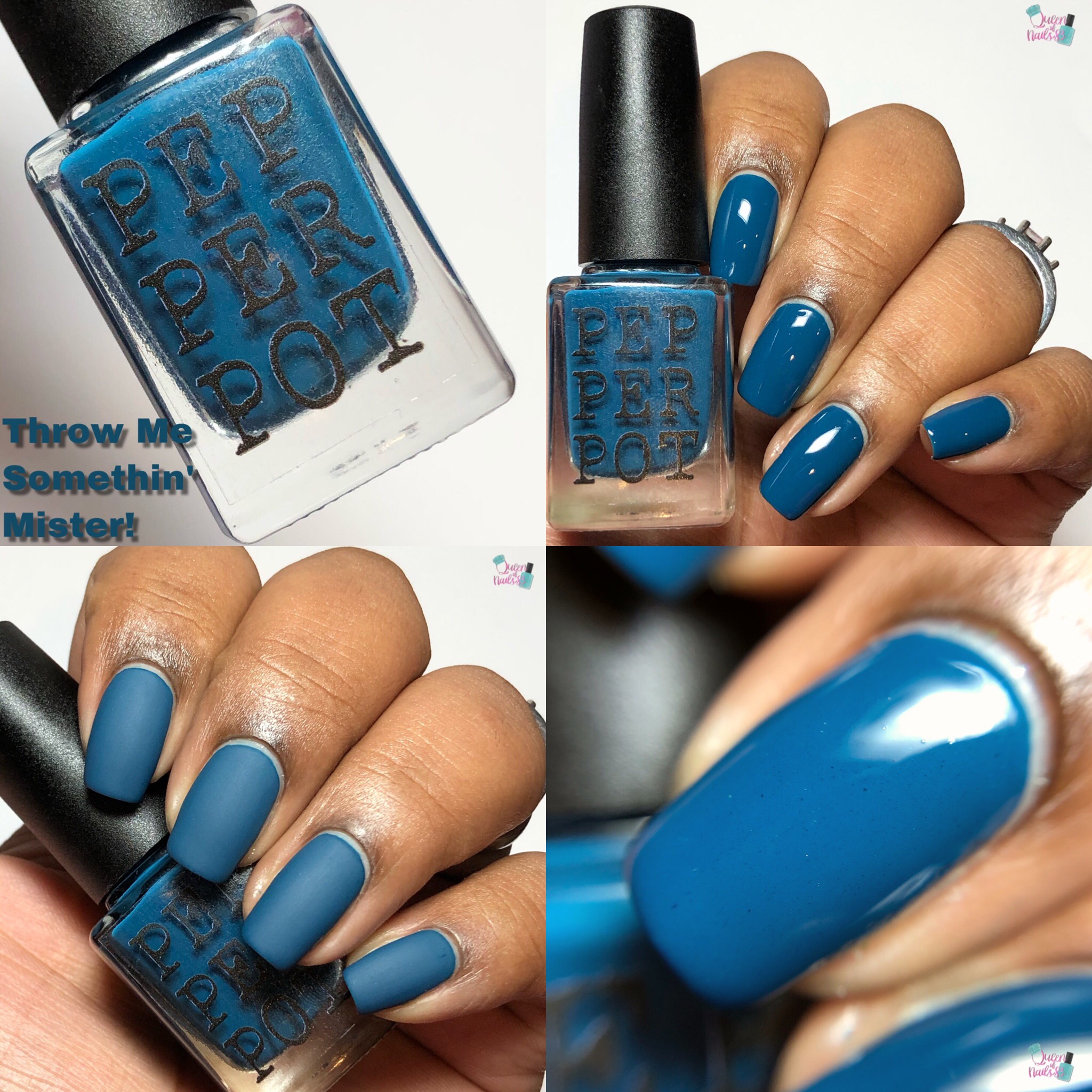 Beignet All Day
A dijon-y yellow that leans more green than brown, with contrasting green, blue & pink shimmer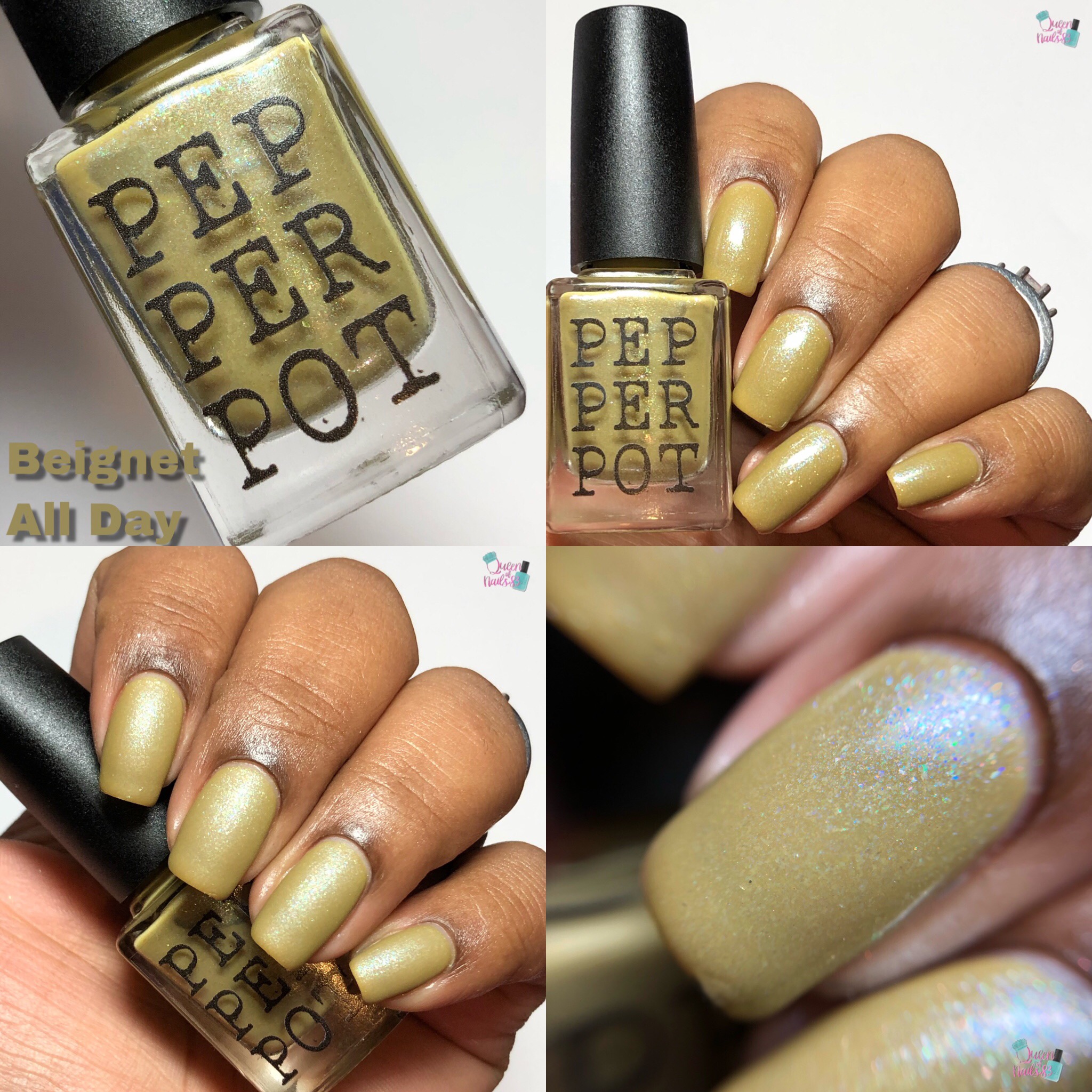 La Fee Verte
A glitter topper that has lime holo glitter, iridescent hex glitter in green/gold & purple/blue, matte glitter in blue & gray and green aurora shift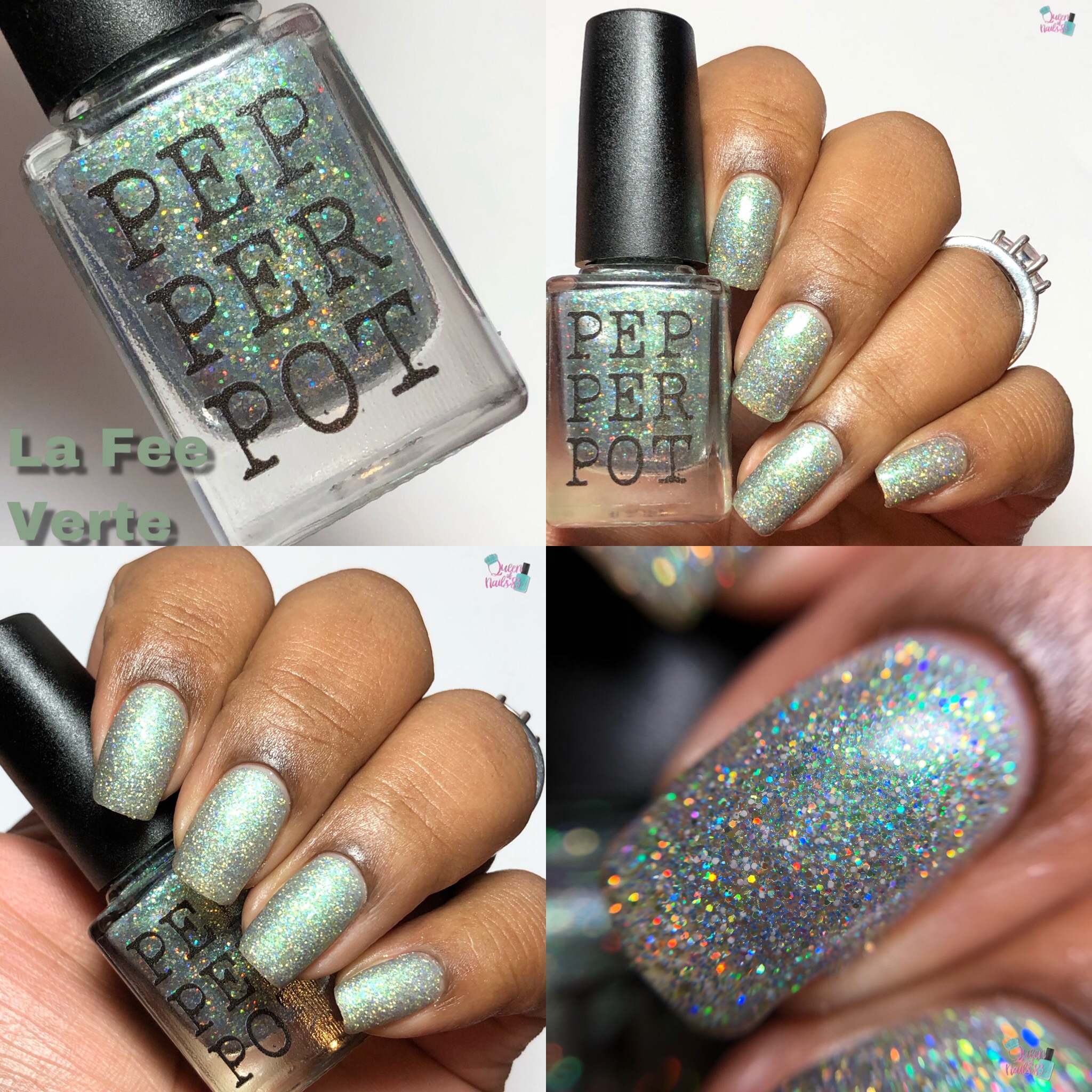 Pepper Pot Polish – Polish Con New Orleans 2019
Fairy Program: Yes
You may be wondering…. what is the FAIRY PROGRAM????
It's simple!!! It's a virtual shopping experience which allows those that are unable to attend Polish Con the opportunity to shop along and join the fun! Allow Polish Con Fairy, organized and fulfilled by the ladies of Fair Maiden (the founders of Polish Pickup) to be your one-stop shop for event overpours, RTPC (Road to Polish Con A & B), LEs, Exclusives, etc.
Upcoming Dates
3/30 – Wish list shopping will begin

4/6 – Shop opens at 1pm cst

4/9 – shop closes
Please join the Facebook Fan Group for more details and information. Please note – not all makers/brands will be participating in the is feature. 
Opacity: swatches shown in 3 coats
Price:
Show Pricing: $10/bottle

Fairy Website Pricing: $12/bottle
Availability: Saturday, April 6th at PCNOLA 2019 and online after event TBA. Please note, If polishes sell out at the event orders will be taken orders w/ free shipping for attendees only
Bee's Knees Lacquer
To stay in the know of all things Polish Con, shop, like, join and follow
**Polish Con**
The Polish Convention New Orleans
Sat, April 6, 2019
1:00 PM – 6:00 PM CDT
Ponchatrain Convention & Civic Center
4545 Williams Blvd
Kenner, LA 70065
*Like, Comment and Subscribe*
Eat, Laugh, Polish, Repeat
Queen of Nails 83

💕